DJ Asian Hawk
Trowbridge Town Hall
Market Street
Trowbridge
Wilts
BA14 8EQ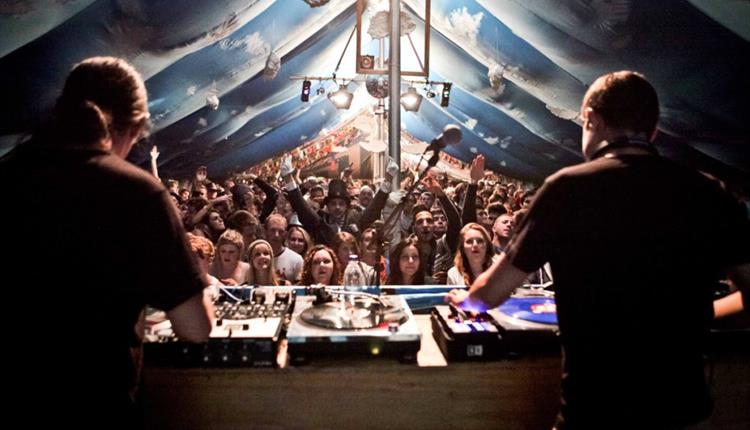 About
A silky smooth voice combined with competition-grade turntable skills makes Oliver Love, AKA Asian Hawk a truly unique live performer. Combining the live raw energy of DJing with finger drumming, scratch cuts and vocals, his music performances always deliver.

"Growing up I had always wanted to be a singer. As a child, I was massively influenced by the likes of Stevie Wonder and Michael Jackson. However, when I reached my teens, my music taste had somewhat changed. I actually started as a drum 'n' bass DJ but was quickly inspired by hip-hop and specifically turntablism. Turntablism seemed like the highest level of skill to acquire as a DJ and I became hooked."

+ SUPPORT FROM THE NICEWUN JM

The Nicewun JM is an Emcee from the town of Trowbridge in the U.K. The Nicewun JM discovered Hip Hop in 1999 when he was 11 years old, which led to him buying his first Snoop Dogg CD, to then becoming a dedicated CD collector of everything Hip Hop. He began emceeing in 2009 and over a period of a few years he performed at small shows in the local South West area and also jumped on stage at bigger shows with Hip Hop legends such as Jeru The Damaja (Gang Starr Foundation), Sadat X (Brand Nubian), DJ Doo Wop & Akil The MC (Jurassic 5), when they gave local emcees the opportunity to get on the mic with them.

As well as Hip Hop, The Nicewun JM started Skateboarding in the year 2000 and made many Skate Videos/DVDs with the TSCrew.
Guide Prices
£8 per ticket
Opening Times
Sorry, this event has passed
Map & Directions