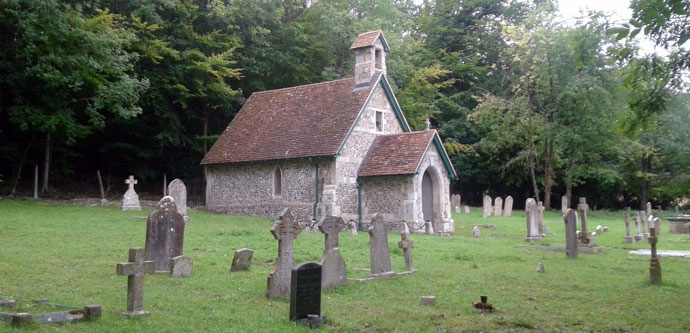 By Emma Kirkup

Most people know of Tidworth for its military connections. The town sits on the edge of Salisbury Plain and is a major hub for the army. What you may not know is that there's a couple of hidden gems that visitors can discover on a visit to this town.

Sitting on the edge of the town, you'll find Tidworth Mortuary Chapel. It sounds a bit morbid at first thought but it's a peaceful area with an interesting history. The old St Mary's Church within the town was demolished in 1784 by permission of the Bishop of Winchester and material from that church was used to build this chapel. The chapel later fell into a state of disrepair until the Town Council took ownership of it in 2006 and refurbished it in 2008.

You can access the churchyard at any time, however visits inside the Mortuary Chapel must be organised in advance with Tidworth Town Council.
Accompanied by some of the Tidworth Town Council staff, I was able to go into the chapel and see the memorials and was surprised to see that a crypt lay beneath the floor and two coffins could be seen.

Dotted amongst more modern housing, you'll find touches of Tidworth's historical past with a row of thatched cottages named the 'Hampshire Cross' looking over the Tidworth oval.

I then journeyed near Tedworth House (used by UK charity Help4Heroes) to St Mary's Church, South Tidworth. This church is under the care of the Churches Conservation Trust and unfortunately the time I visited the church wasn't open so I had a quick wander around the churchyard to get some photos. I've heard it has a very interesting interior with marble and mosaics so I'll have to check this out next time I'm passing by!

If you are interested in visiting the Tidworth Mortuary Chapel, give Tidworth Town Council a ring on 01980 847390 or visit their Facebook page.
Related
1 Comments