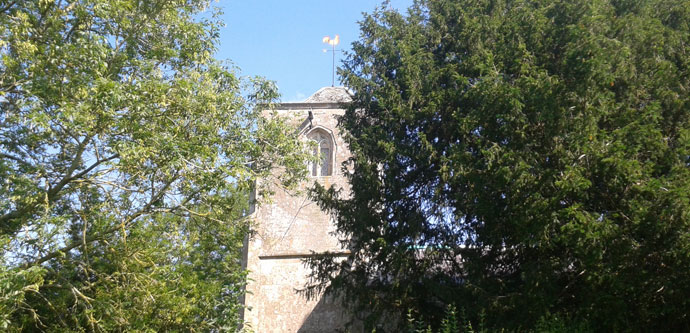 By Emma Kirkup

You may have seen that we've just launched some new Saints and Sinners trails in conjunction with The Churches Conservation Trust (CCT). The routes give people the opportunity to explore some of our historic Wiltshire churches with a foodie stop nearby. I made a visit with Linden from The CCT to two of these churches to discover some of the hidden treasures that lay within them…

All Saints' Church, Alton Priors

First stop was a trip to All Saints' Church in the small village of Alton Priors, not too far from Pewsey. The church sits under the watch of the Alton Barnes White Horse and is close by to The Ridgeway, long distance walking trail.

This church has had spiritual significance for many centuries. Dating from medieval times, All Saints' offers a peaceful location with some interesting historic features. Head inside and there are fact sheets telling you more about the history of the church. One of the things that sets this church apart from others is the trap door within it. Lift the trap door and you'll find a Sarsen stone (the same type that you can find at Stonehenge) another sign that this site has been a spiritual destination for centuries.

Within the churchyard, there's a 1,700 year old Yew tree – if trees could talk I'm sure it would have a fascinating story to tell!

Finally, before we left the site we walked a short distance across the field to where you can see the source of the River Avon. A small pool of water gathers here and if you watch carefully you can see small bubbles coming up from the spring.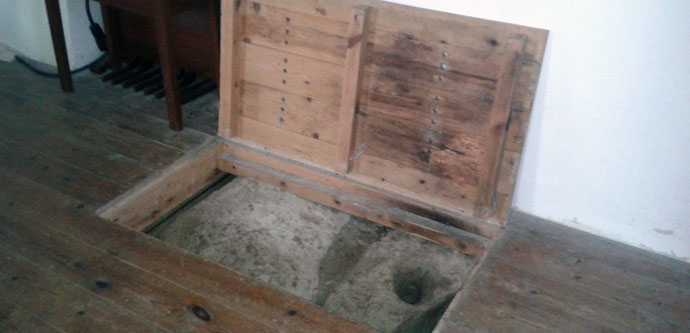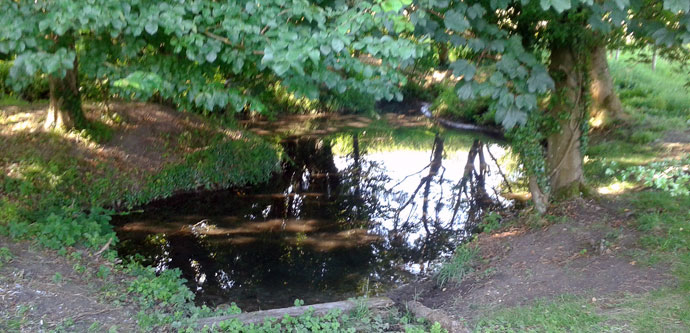 St John the Baptist Church, Inglesham

Our next stop was St John the Baptist Church in the small village of Inglesham, just north of Swindon. Tucked down a small country lane and a short distance from the Thames Path, this church offers fascinating interiors.

Again, this church dates from the medieval times however within it you'll come across beautiful wall paintings – something which dominated churches pre the Reformation.

In Victorian times, the church was at risk from being altered but William Morris campaigned to keep the church's interior intact to preserve it for the future.

Today, you can still see the Tudor screen, a Saxon stone carving and 18th century box pews.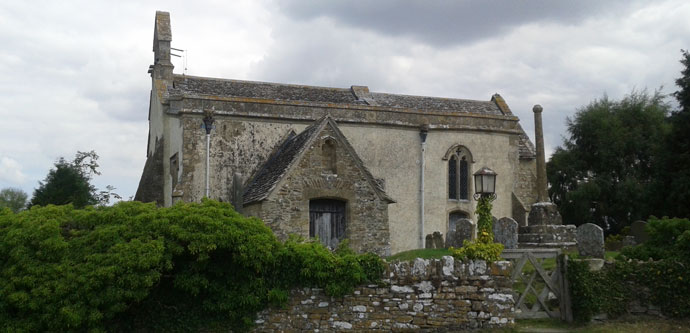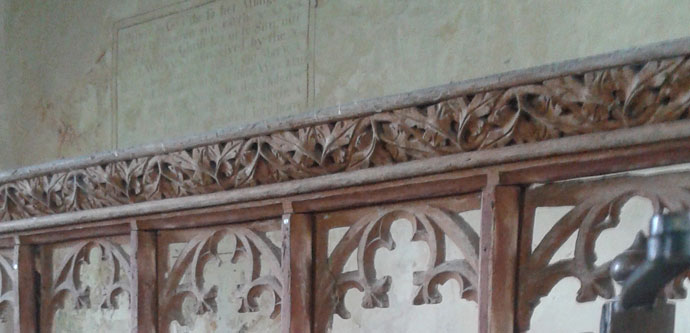 Find out more about the trails

The trails highlight not only these historic churches but also some food offerings so you can combine the two together. To find out more about the Saints and Sinners trails check out our itineraries.
You may also be interested in reading our previous blog on visiting some of the CCT churches in the south of the county too.
Related
0 Comments