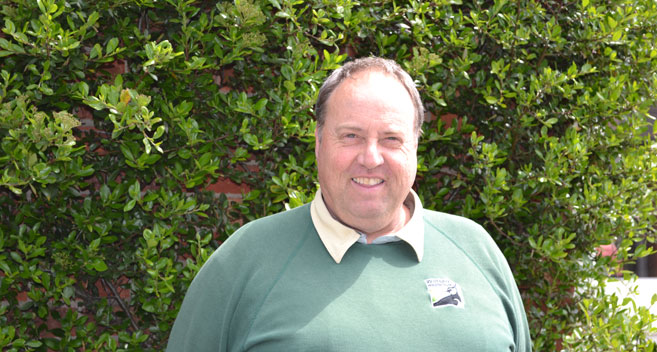 Tell us a bit about yourself and your role at Wiltshire Wildlife Trust

I am the Reserve Manager at Wiltshire Wildlife Trust and oversee the management of our 37 Nature reserves dotted throughout Wiltshire. My role is very varied and no two days are alike but the best days are those when I can escape the office and spend time outdoors enjoying this beautiful county.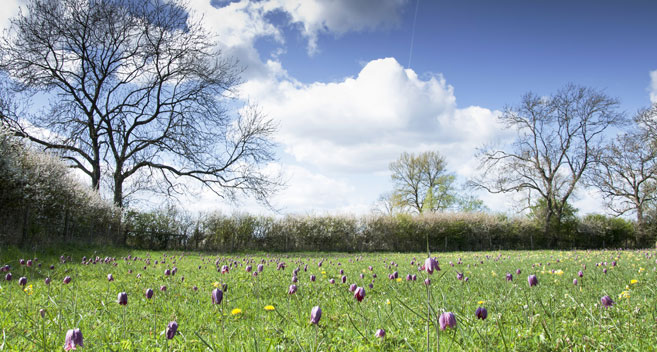 What do you like best about your role there?

I am very lucky in my role to be able to experience Wiltshire in all its glory throughout the year, but spring early summer is an exciting time. I see spring starting most years as early as February as soon as days begin to lengthen. Early nesting birds such as herons begin to return to nest sites, willows and hazels begin to form catkins, and the first early flowers are seen. By mid-April spring is well on its way and plants such as Snakeshead Fritillary (the Minety Lily) are in full bloom, the dawn chorus rises to its loudest and we begin to see the arrival of the first migrants.
Where are your favourite places to visit in Wiltshire and why?

As the Reserve Manager I have access, as do all residents of Wiltshire, to a remarkable variety of nature reserves and I try not to have a favourite. But Wiltshire is blessed with many other areas of countryside and I have been lucky enough to explore many of these as I "Growed up ere". These special places include the downlands such as those at Russley Down, ancient sites such as the area at Bincknoll, woodlands such as Savernake and wonderful rivers such as the Kennet and Wylye. But my favourite spot at present is an area that I can escape to fishing on the Bristol Avon. It has several miles of riverbank that I can explore all day long. Occasionally I also manage to catch a fish or two.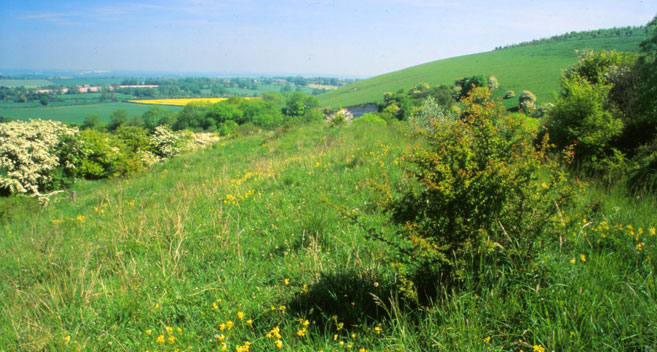 Do you have any hidden Wiltshire gems that you'd like to share with our readers?

We definitely have some gems amongst our reserves. Ham Hill near Hungerford is one such site. An amazing display of chalk down flowers and butterflies throughout the summer with fantastic views across Wiltshire. Or Landford Bog, Wiltshire Wildlife Trust's only reserve within the New Forest boundary. It's an amazing place for butterflies and dragonflies and one of a few places in Wiltshire where you may see an adder. Or Cloatley Meadow near Hankerton, a series of neutral meadows that still show signs of the ridge and furrows and are full of wildflowers.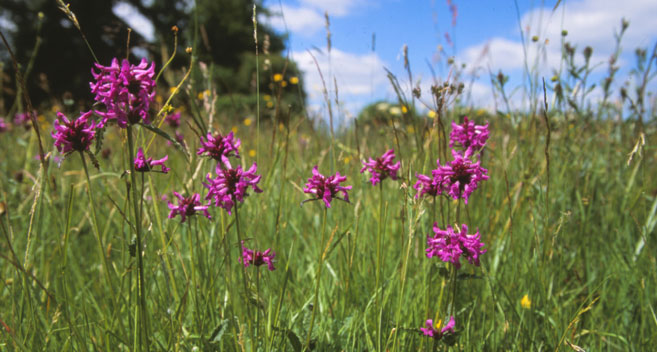 Where's your favourite Wiltshire picnic spot?

I spend a lot of time in the Braydon Forest area of Wiltshire. The Braydon Forest was an ancient hunting ground of the Kings and Queens between the edge of Swindon and Malmesbury. It is now a remnant matrix of ancient woodlands and meadows. Working and living within this area I have often eaten outside, often with groups of volunteers who are keen to help manage the land. It is at these times that you often hear and see the best of wildlife even if that is simply a robin coming close enough to snatch a few crumbs.
I would like to add a note of caution, I can make this all sound very idyllic (and certainly Wiltshire is) but the abundance of wildlife and opportunities to view are getting less and less. As a child growing up in Wiltshire (indeed the centre of Swindon) I remember seeing flocks of sparrows and starlings, house martins and swathes of flowers. Although we still have pockets they are not in the same numbers and can be hard to find. One iconic bird the curlew which has nested across Wiltshire, is in serious decline at the moment and we may lose from this glorious county forever, the haunting sound of its call. That's why we're launching our Say Yes to Wildlife campaign this spring. I urge anyone passionate about Wiltshire and its wildlife to join Wiltshire Wildlife Trust and help us ensure future generations grow up able to enjoy the abundance we once had.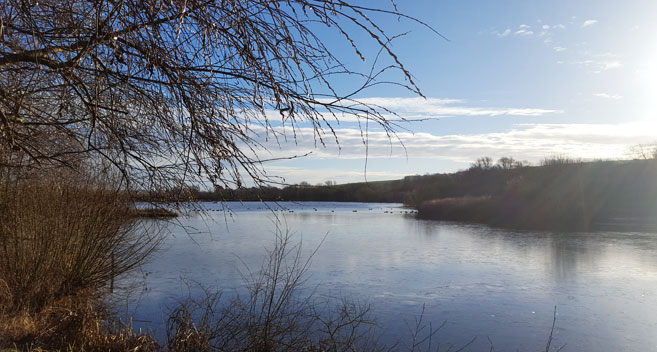 Where are your favourite places to eat out in Wiltshire and why?

Ah! Now you're talking – never one to pass a pasty shop me! Whilst I enjoy many foods and cuisines, I am very much into the idea of sourcing local produce. There are many excellent farm shops dotted throughout the county and some fantastic producers of really tasty food. If I could make a plea it would be that more village and community shops stock more local produce and show off the products made locally.
But if I am very honest, the best place I know to eat and one that I always enjoy (and never have enough time to do so more regularly) is the Veranda at our Langford Lakes nature reserve, looking out over Long Pond. Every season is different, always something to see, spectacular wildlife, and the odd steam train thrown in for good measure.
Related
0 Comments