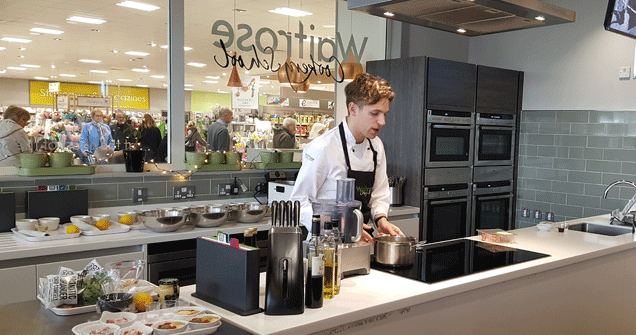 On the menu today is:

Chorizo
Pan-fried hake with clams, broad beans, chorizo & lemon allioli
Pork with piquillo peppers, canary potatoes & mojo verde
Chocolate cremeux with toasted honey & olive oil
Salisbury Waitrose Cookery School is one of three Waitrose cookery schools in England, the other two in London! This makes it a unique and authentic cooking experience in the heart of the medieval city. Although if you're thinking that the courses are all traditional you would be wrong. With a surprising number of different cuisines from all around the world on offer it's enough to whet your appetite.
The Cookery School at Salisbury is an intimate experience, great for families, friends, couples or even by yourself. To start the day right we were welcomed by a tasty breakfast. The comfortable surroundings make it easy to get to know everyone as well as the chef, Andrew, who we were introduced to. At the Authentic Spanish class, there must have been about 12 of us, all ages and abilities but with one mutual interest, food! Andrew had a relaxed teaching style, which made it easy to follow. We listened to his instructions then in groups of threes and twos got started on our own meal.
The first dish we cooked was the pan-fried hake, and our homemade chorizo, this was by far my favourite, the depth of flavour made it one to definitely show off to friends. The cookery schools use the freshest ingredients straight from the supermarket, and they even match each dish with the perfect drink, that you can also find in the drinks aisle.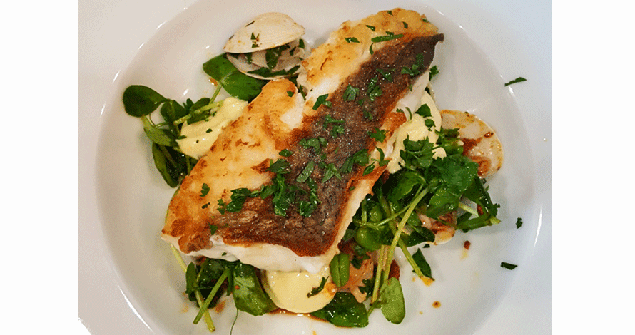 The process of homemade chorizo wasn't a traditional style, as the process would probably take weeks, but the outcome was amazing and the smells made your mouth water. The soft consistency would probably go really well on a pizza, and it was the perfect ingredient for our hake dish above!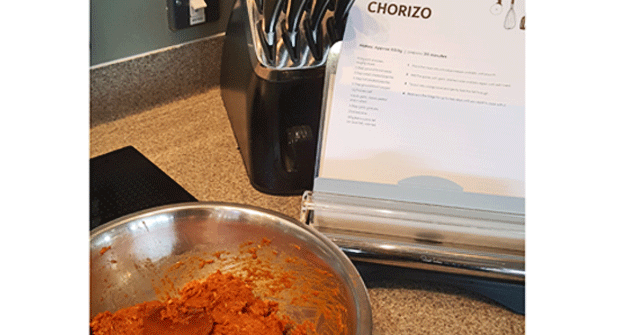 Next, we moved onto the main, the canary potatoes were an interesting aspect of this dish. Covered in salt it was a bit of an acquired taste and the process was quite difficult to get right nevertheless the mixture of flavours again were delicious, and even writing about it is making me hungry!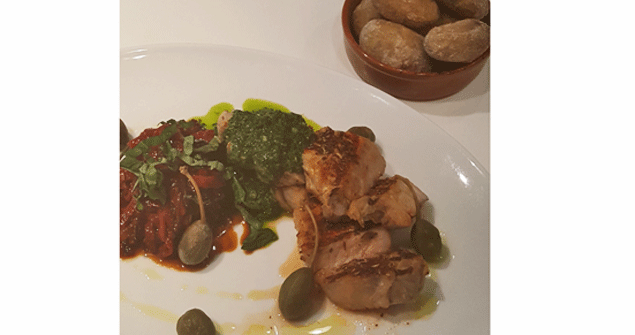 For dessert was our chocolate crémeux, with toasted honey and olive oil. Andrew dished out the sourdough that he baked in the oven with oil and honey, and although first a little bit apprehensive about the mixture of olive oil and bread with what was like a chocolate mousse it tasted amazing! Although by this stage I was particularly full so managed to take most of it home and share with the family, which they were pretty happy about!
All in all, I think we were pretty impressed with what we made, luckily we were given recipe cards I will definitely be using this menu for dinner parties. Not only did we learn how to cook authentic Spanish cuisine but we also learnt some valuable tips in the kitchen, like how to press garlic properly!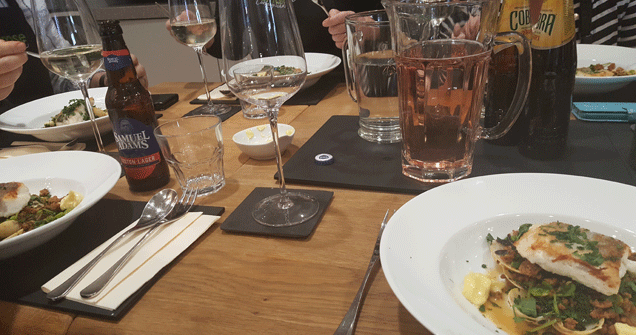 Perfect for parties, presents and more you should definitely give Waitrose Cookery School a go! They offer classes for beginners to confident cooks as well as families and children. They cover a wide variety of skills, cuisines and baking including Japanese Street Food, Doughnuts and Buns and learning how to make seasonal pasta from scratch. You can also see the full list on their website here.
To find out more about cookery schools in Wiltshire head to our page here. Also if you're looking to make a break of it there are plenty of places to stay in Salisbury and you can find out more here.
Related
0 Comments