As March arrives in Wiltshire, there's lots to do. From pancake day at the start of the month to Mother's Day at the end, there are some fun special occasions to celebrate, as well as plenty of other events planned here in Wiltshire. Theatre, performance, exhibitions, family fun, music, film, fun and more – there are events of all sorts lined up this month. Let us give you the run down…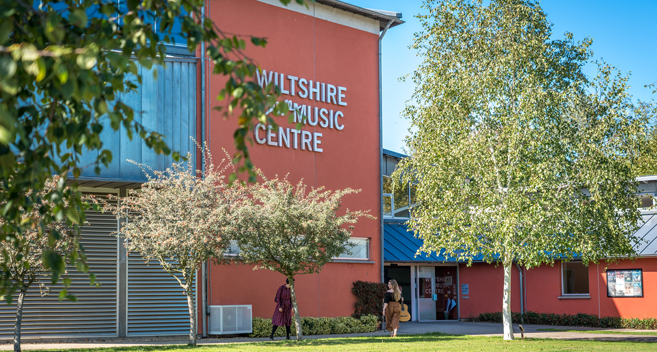 Theatre, Music & Live Performance
There are lots of live performances taking place here in Wiltshire in March. Swings and Roundabouts is a brand-new comedy musical about the highs, lows and dizzying delights of parenting, coming to Pound Arts Centre on 4 March or Salisbury Arts Centre on 5 March. Later in the month also at Salisbury Arts Centre, the Legend of Sleepy Hollow tells a terrifying tale from 14 to 19 March. For more gothic chills, head to Salisbury's Wyvern Theatre on 14 and 15 March for the Strange Case of Dr Jekyll and Mr Hyde.
If you're a music fan, you might enjoy a beautiful array of folk music at Trowbridge Town Hall with Mitchell & Vincent + Antoine & Owena on 26 March. There are lots of live performances taking place at Wiltshire Music Centre in Bradford on Avon, including Scottish folk group Breabach on 11 March, Riot Ensemble on 12 March and a lunchtime concert from Franco-Belgian pianist Antoine Préat on 23 March.
---
Film and Cinema
Film lovers can catch plenty of screenings across Wiltshire in March. Pound Arts Centre in Corsham have screenings coming up including Last Night in Soho – starring Anya Taylor-Joy and Matt Smith – and gripping culinary thriller, Boiling Point. At Marlborough's Parade Cinema, you can catch the likes of Belfast, The Duke, Death on the Nile and the Batman. Plus, the Banff Mountain Film Festival comes to Wyvern Theatre in Swindon on 22 March, featuring the world's best adventure film-makers and explorers as they push themselves to the limits in the most remote and stunning corners of the globe.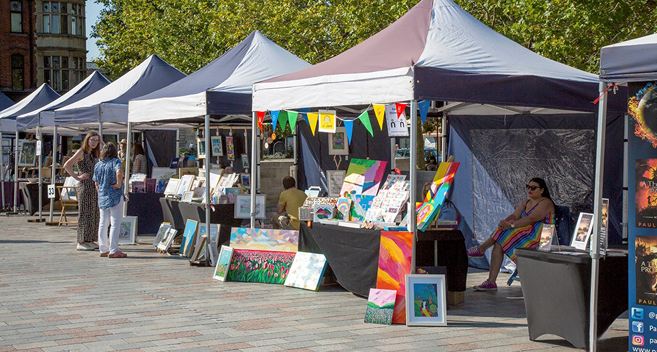 Art, Crafts and Exhibitions
In the mood to sample some visual delights? Enjoy stunning bronze sculpture Wonder by local artist Tom Lawton on display at Avebury's Great Barn this March. See ceramics created by Wiltshire-based makers at the ongoing exhibition Local Legacies: Ceramics from the Swindon Collection at Highworth Museum. Or, head to Chippenham Museum where Wiltshire on Paper: Post-War Prints from the Bath Academy of Art is ongoing. At Fisherton Mills in Salisbury, exhibition Hot off the Press begins on 19 March and showcases printmaking work by 9 talented artists from across the country. Also in Salisbury, Salisbury Arts Scene also returns on 6 March, with the chance to browse lovely arts and crafts stalls at Salisbury market place.
---
Talks and History
There are some intriguing talks taking place in Wiltshire this month, with plenty to interest history buffs. Find out about the Malmesbury Witch Trials on 24 March; Tony McAleavy's fascinating talk will tell the story of how 14 residents of Malmesbury were accused of witchcraft 350 years ago. At Pound Arts Centre on 18 March, author Alison Weir delves into the life and loves of Elizabeth I, Queen of England from 1558 to 1603. And in Marlborough, the Spring Study Series returns to the Merchant's House – with a series of talks including painting in challenging times on 16 March and Great Britain: Foundations of Greatness on 2 March.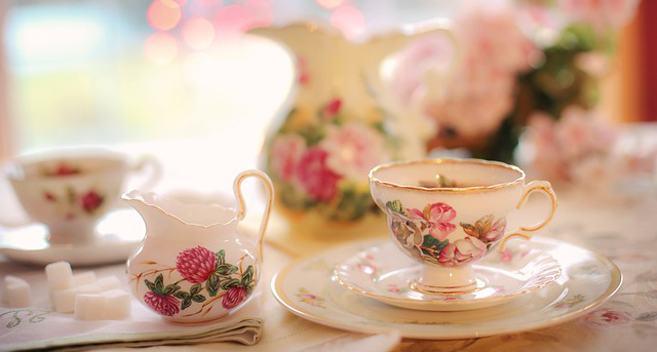 Special Events in March
The month begins with Pancake Day – also known as Shrove Tuesday - on 1 March. Here in Wiltshire, you can mark the occasion at Salisbury's annual Pancake Race, or head to one of the lovely restaurants and cafes across the county to enjoy a delicious pancake meal. Other fun special events this month include a Train Trippers day out to Salisbury thanks to TransWilts Community Rail, with return tickets from Melksham for only £5! At the end of the month, its Mother's Day. Taking place on Sunday 17 March 2022, this year Mother's Day is being marked with some delicious foodie events including special afternoon teas at the likes of Bowood and Milford Hall Hotel, or the chance to take a float leisurely along the canal in a narrowboat with a special Mother's Day boat trip from Devizes.
---
Planning a visit to Wiltshire this March? Take a look at all the things to do across the county and the brilliant accommodation options on offer, and book your getaway today.
Related
1 Comments