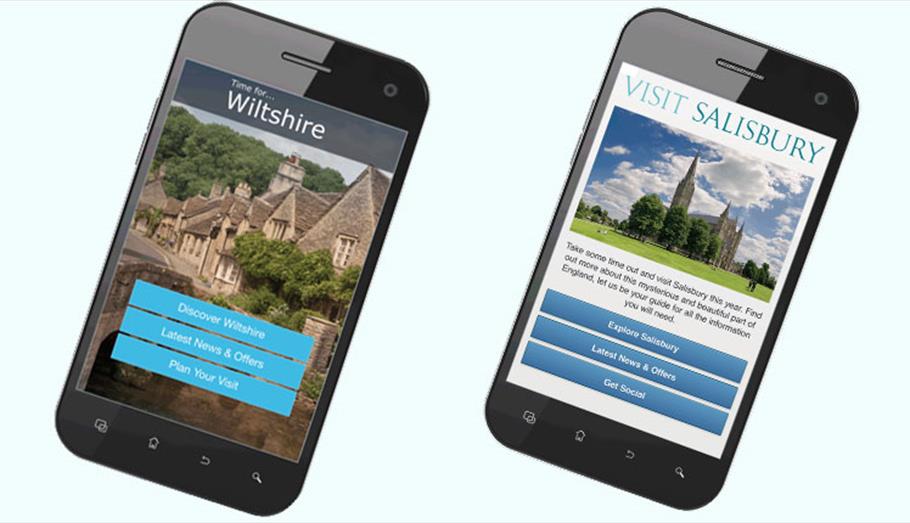 Download Our Free Apps
If you are planning a visit to Wiltshire then why not download our apps?
The apps provide a handy way to find out information about the area when you are on the move.
Wiltshire App
Visit Wiltshire have produced a Wiltshire App to help you to find out more about the area when planning your visit or when you are here.
Download the free app today and you'll have access to:
Plus, you'll find a special offers section where you can find offers that you might not find anywhere else.
What's more…the app is FREE to download.
Here are details of how to download the app:
For iPhone users download here
For Android users download it here
Visit Salisbury App
In addition to the Wiltshire app, we also have a Visit Salisbury app covering Salisbury and the surrounding area including the World Heritage Site of Stonehenge, just 10 miles north of the city.
Let the app help you discover some great reasons to visit Salisbury and find out more about:
Here are details of how to download the app:
For iPhone users download here
For Android users download it here
Search Travel & Tours h2>
Search Travel & Tours h2>