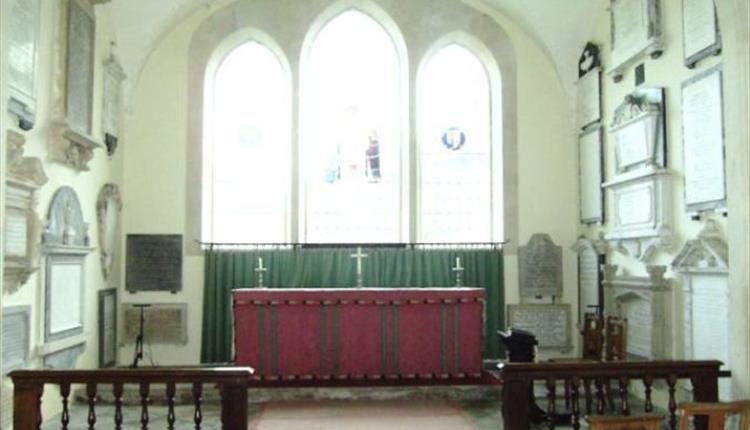 About
A memorial to the people of Wilton.

On completion of Wyatt and Brandon's 'Italianate' church in 1845, this 'old' church in the Market Place was partially demolished, leaving only the chancel with one bay of the nave, and the ruins of the arcades and tower arch.

Apart from the charming 18th-century ceiling, there are fascinating memorials to the people of Wilton in the remains of this church, which stands surrounded by the romantic ruins of its arcades and tower arch.

Disabled access - There is a wheelchair ramp down into the church.




Map & Directions
Road Directions
Road directions 3 miles west of Salisbury on A30, in the centre of Wilton.
Public Transport Directions
Nearest railway station: Salisbury (2.5 miles). Bus route numbers 2/13/25/25A/R3.
TripAdvisor