Hardy's Wessex
Salisbury Museum (Salisbury) and Wiltshire Museum (Devizes)
SP1 2EN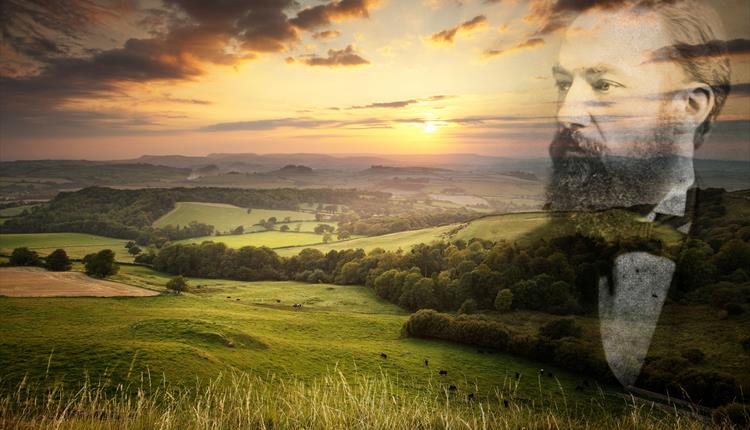 About
The largest collection of Thomas Hardy objects ever displayed at one time will run from Saturday 28 May to Sunday 30 October 2022.
A major exhibition across four venues – The Salisbury Museum, Wiltshire Museum (Devizes), Dorset Museum (Dorchester), and Poole Museum. Take a fresh look at the life and literature of the Victorian novelist and poet, Thomas Hardy, in the stunning Wessex landscapes that shaped his view of the world. His story will be retold in exciting new ways by our museum collections, from period costumes to personal letters, art to archaeology.
The Urban Landscape, Salisbury Museum
Right under the tallest cathedral spire in England, the exhibition will explore how Hardy campaigned for women's rights, as well as his thoughts on religion. The Salisbury Museum is housed in the building that was formerly the teacher training college where Hardy's sisters studied to be teachers. Set in the heart of Salisbury, this exhibition explores the urban world of Thomas Hardy's novels.
The Ancient Landscape, Wiltshire Museum
Venture into the ancient landscape of Wiltshire, to see how the burial mounds and beliefs of Wessex seeped into Thomas Hardy's writing. A short journey from Stonehenge, one of the most iconic prehistoric monuments in the world, this exhibition will explore how Hardy's writing merged his present with the past. Within this ancient landscape, old beliefs died hard and Hardy's plots are set against a background of superstition.
Opening Times
Season
(28 May 2022 - 30 Oct 2022)
Map & Directions