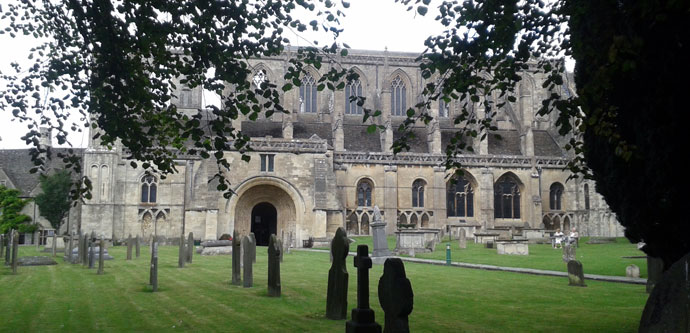 By Emma Kirkup

The hilltop town of Malmesbury sits within the Wiltshire Cotswolds. I made an afternoon visit to explore some of the town's treasures.

With a wealth of independent shops, cafes and some very tempting looking delis – I explored the historic streets and popped into a local bakery for some lunch. Passing the historic Market Cross, I chose a bench overlooking the town's Abbey as my place to press pause for a moment! There were lots of people visiting this day and there was a nice air of a bustling town without it being too crowded plus a good mixture of locals and visitors alike. Malmesbury Festival is currently running and the town was beautifully dressed in bunting, floral displays and hanging baskets too.

The architecture of the 12th century Abbey is simply stunning. I particularly like the intricate carvings on the doorway. You can also visit within the Abbey too although on this occasion as the weather was so nice I spent my time wandering around the outside, over to the sculpture garden behind. Next door to here you'll also find Abbey House Gardens which lead down to the river below.

After soaking up the atmosphere around the Abbey and taking many a photograph, I headed to Cross Hayes, the location of the town's Tourist Information Centre. Here, you can also visit the free Athelstan Museum and an art gallery currently showcasing works by local photographers. The museum tells the history of the town including details of Eilmer the flying monk, the local resident who was killed by a tiger, and philosopher Thomas Hobbes. You can also buy a walking guide to the town for a small cost from the Information Centre, I have made a note to myself to return with my trusted walking boots to do some of these walks, particularly as I've heard some of the views looking towards the town are fantastic!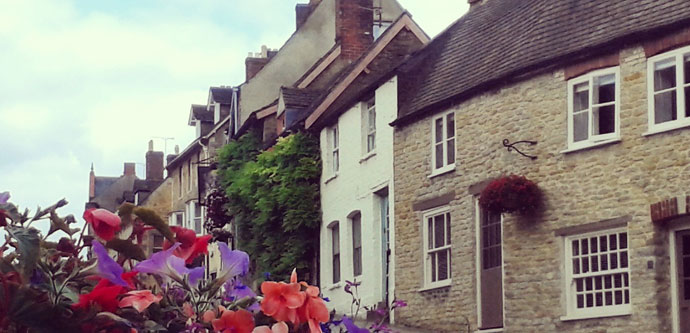 Related
0 Comments