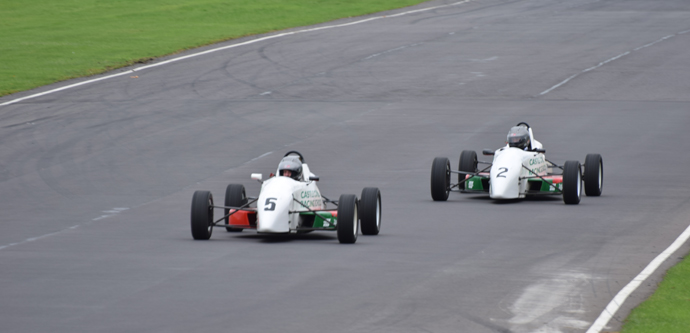 By Emma Kirkup

Ever fancied testing your driving skills out on a racing circuit? Well I was lucky enough to be invited along to do just that at Castle Combe Circuit.

The track has been here since the 1950s and has a rich history of racing with some famous names in motorsports history taking to the tarmac here.

There was a group of around ten of us gathered ready for our briefing, I must admit at this point I was a bit nervous but the instructors were very welcoming and friendly and soon put me at ease about what we were doing and how the morning would pan out.

Once we were up to speed (excuse the pun!) on the basics of the course, plus a bit of history about the site we were introduced to our instructors. Our first step would be to sit in a Ford Fiesta as the instructor took us around the circuit, showing us how we should take the corners, when we should break and accelerate and the rules we should adhere to whilst on the track.

The instructor I was assigned to was a former World rally driver champion and certainly knew his stuff. As I was sat in the back of the car I was pretty amazed at the speed the car could be manoeuvred at and the skill our instructor displayed. Now, the big question… would I be able to remember all this and not look like an idiot when I took to the wheel especially as we were going to be assessed on our driving ability?

Taking to the wheel, I pulled onto the track as my instructor ran through what I should be doing. Not long into starting the first corner emerges so the skills of when best to brake and turn should be implemented. My first lap was a bit slow, especially compared to some of the boys but by my second and third laps I was gaining momentum and getting the hang of the 's' bends. At this stage we were then assessed by our instructor, it was a bit like taking my driving test again as he filled in a sheet about my driving ability (or lack of!) on a clipboard. However I did have a sneak peek at my score and was pleased it wasn't too horrendous!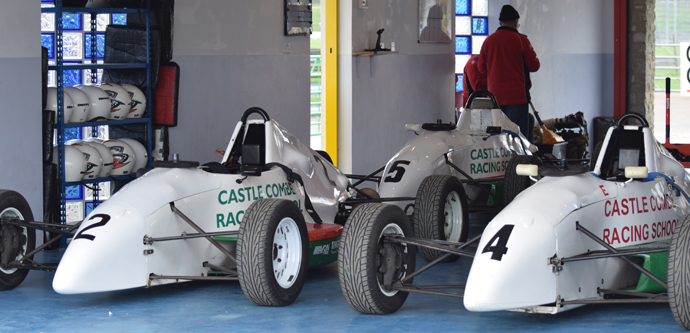 Next up was the moment we were building up to… driving a Formula Ford! As we were fitted out with helmets, gloves and the right car we were each given a run through of the controls. I had already seen some of the boys from our group on the track giving it there all and now it was my turn! As I pulled away I could tell there was a fair bit of acceleration in this car but I got quite into driving it as I zipped along the straights and manoeuvred the corners. In total you get six laps of the circuit in the Formula Ford, by the final lap I was pretty exhausted from the amount of concentration it takes.

Once everyone had had their turn at driving, we all met back for a debrief where our scores from our instructors were handed to us. There were lots of very pleased faces as they were handed out to the group.

A big thank you to Castle Combe Circuit for hosting the morning, it was great fun, although I don't think Lewis Hamilton has anything to worry about when it comes to my track driving abilities!

Want to know more? Find out more about Castle Combe Circuit and other driving activities in Wiltshire here.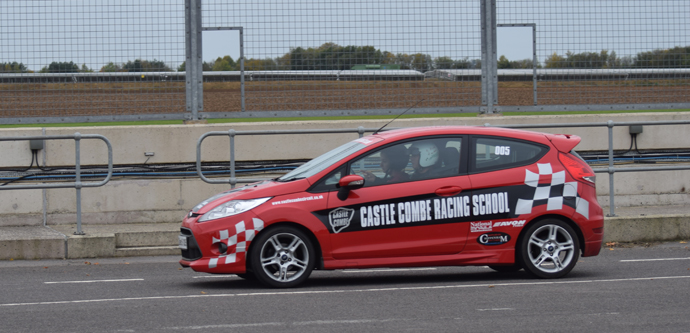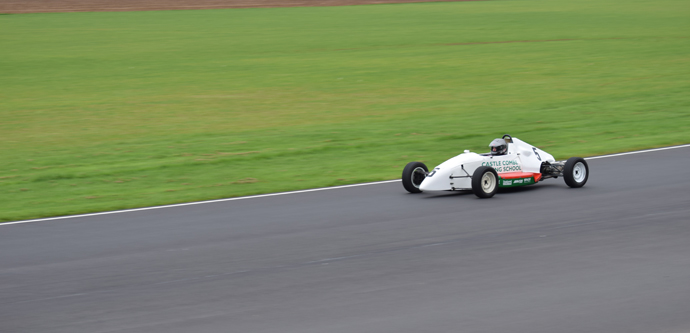 Related
1 Comments