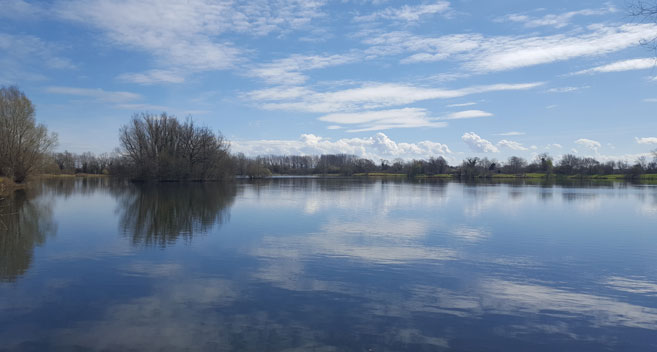 By Emma Kirkup
The April sun decided to come out in force when I arrived at Lower Moor Farm, between Cricklade and Malmesbury.

This nature reserve is owned by Wiltshire Wildlife Trust, who have managed the site since its opening in 2007. On arrival at the site I was surprised by just how large it is. Having spent a fair bit of time at Langford Lakes Nature Reserve, I'd heard that this reserve is a bit like Langford but on a more established scale.

Now, although the sun was shining brightly the paths were still pretty boggy from the recent rain. Luckily I'd thought ahead and packed my wellies in the car, it was a good job as by the end of walk, my wellies were covered in mud!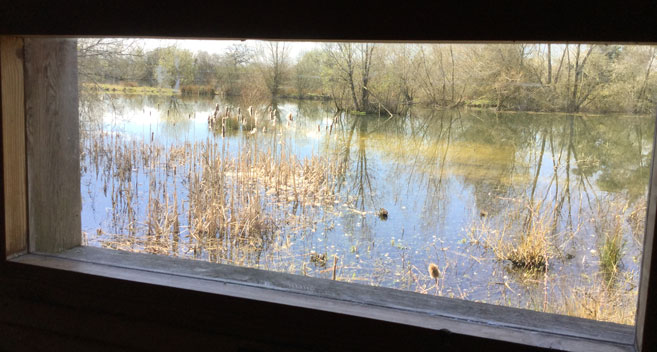 I made my way to some of the lakes and visited a couple of the bird hides to see what I could spot. There are handy bird charts on the wall so you could identify the different species. Although I didn't spend a great deal of time in here on this occasion I did see a Great Crested Grebe on one of the lakes plus lots of Canadian Geese.

As I strolled along the paths there were blossoms out on the hawthorn bushes and various butterflies flying around.

I'd heard rumours that Snakeshead Fritillaries were out on display in the Clattinger Meadows (which forms part of the nature reserve here) so I followed the signs – which were a little misleading, towards the meadows.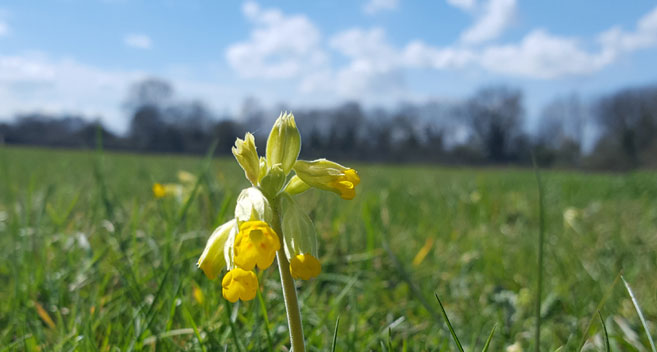 It seemed the fritillaries didn't want me to find them despite my best efforts! However I did spot cowslips, plenty of celandines, some irises (that were yet to flower) and a couple of dainty Lady's Smock flowers.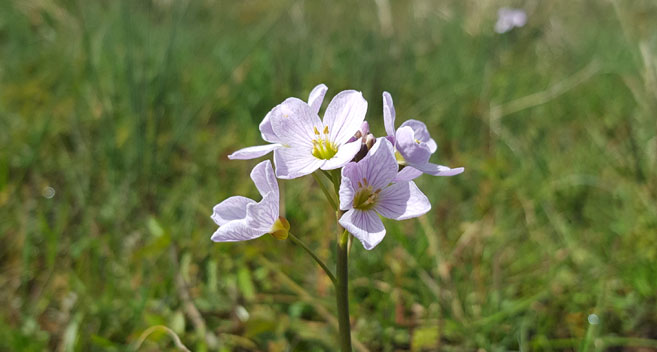 When I arrived back at the car park at the main visitor reception area I overheard a couple chatting to someone who I assume was from the Wiltshire Wildlife Trust – they hadn't had much luck in spotting the fritillaries either but were assured that there were small clusters of them! Oh well, better luck next time!

If you are heading to the area, don't forget to share your pictures with us via Twitter and Instagram using #timeforwiltshire
Related
1 Comments