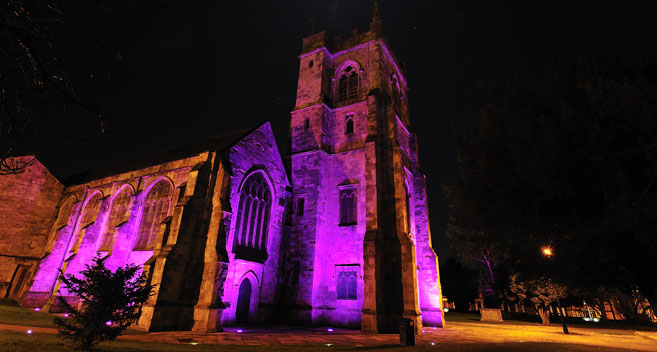 By Emma Kirkup

If you fancy a giggle and are looking for a reasonably priced thing to do on a weekend then it is worth checking out Salisbury Arts Centre's regular Barnstormers Comedy Night.

Held on the last Friday of the month, three comedians from the London circuit head to the Arts Centre along with a guest compere.

My friend and I weren't sure what the evening would be like, having not been to one of these comedy nights before but we were looking forward to a laugh after a busy week at work.

When we arrived at the Arts Centre the staff and volunteers were very friendly and welcoming. We headed to the bar for a well-deserved drink before taking our seats.

There isn't allocated seating for this event, it's quite an informal layout with tables and chairs and there were quite a few larger groups of friends and families there. We perched on the edge of one table but the only thing I was slightly conscious of was being a bit in the centre and possibly the firing line for the comedians to pick on me! (Luckily they didn't though!)

The evening was compered by Kevin Shepard who geared everyone up for the first act, Chris Stokes. Chris started his act by saying that he wasn't in fact 12 but he was 32 and divorced (I must admit, he did look young). The next act was comedienne; Diane Spencer who we later found out was married to the compere! Finally, we had the headline act, Spencer Brown. Each set was around twenty minutes and was then split up with the chance to get drinks from the bar or have a chat with your friends.

I'm not very good at recalling jokes, and I don't want to spoil any of the comedians' acts in case you see them shortly but it was a good laugh and nice to be able to relax at the start of the weekend. There were obviously quite a lot of regular people who go along each month to enjoy the comedy here and the setting can't really be beaten – if you haven't been into the Arts Centre then you'll find it's a pretty impressive building.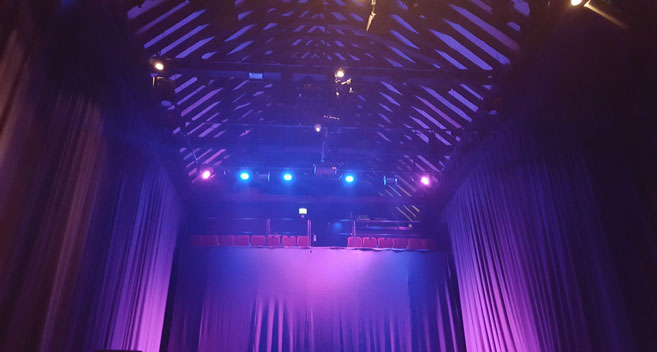 As I mention above, Salisbury Arts Centre, is a magnificent building. It was originally St Edmund's Church, until congregation numbers declined and in the 1970s it was turned into an arts centre. A lot of the acts mentioned how it's a bit daunting performing inside a church, especially when some of the jokes can be a tad controversial!

The Barnstormers Comedy night starts at 8.30pm on the last Friday of the month, so it's a great chance to grab some food in one of the nearby pubs or restaurants in Salisbury before heading there for a laugh. Look out for other events, including more comedy at the Arts Centre throughout the year and if you are looking for somewhere to stay, check out our Salisbury hotels, B&Bs and self-catering properties.
Related
0 Comments