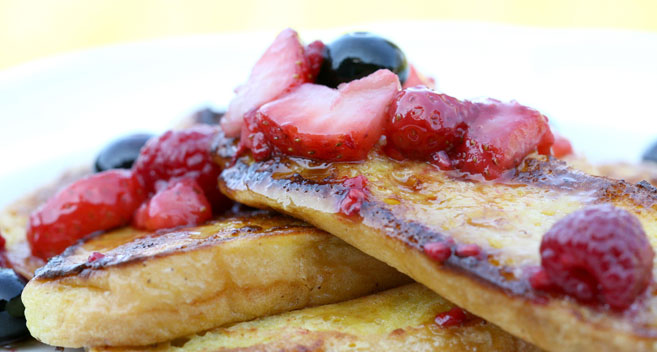 It's claimed to be the most important meal of the day so we asked some of our local bed and breakfast providers here in Wiltshire what they think makes the perfect breakfast. Warning – reading on might make you hungry!

Great Ashley Farm, Bradford on Avon
Helen Rawlings, the owner of Great Ashley Farm thinks the perfect breakfast is a lovely comfortable dining room with ample choice of fruit, fruit compote, cereals to include a good quality granola and muesli (Dorest Cereals really good), delicious quality yoghurt (Yeo Valley is divine and from nearby Somerset), handmade sausage, good quality back bacon, vine tomatoes, flat mushrooms. A fish choice of smoked salmon and scrambled eggs (organic if possible) is always a winner with our guests, or kippers with a poached egg on top. For vegetarian option there's an English muffin with flat mushroom, spinach an poached egg on the top. For a healthy option there's porridge with banana and a drizzle of good quality honey. A really good quality coffee in a cafetière, delicious English Tea (Yorkshire all the way for me), local preserves and wholemeal and white toast.
We aim to offer really good service by topping up toast, coffee pots and tea pots and engaging with guests offering them pointers as to where they are going good places to park, places to eat etc. If going to Lacock (as an example) it's worth them calling into Great Chalfield on the way. I never ask if they have slept well I always ask if they had a nice restful evening but also learning to read people because some people are not morning people and don't want to talk and some people would just like to look at their phones. I also like to play a bit of background music to break up the silence if they aren't chatty people.
Basically to summarise people like quality locally sourced ingredients, excellent hospitality and made to feel special and looked after as if nothing is too much trouble!
Have a read of Coralie Grassin's blog on her stay at Great Ashley Farm in January 2017.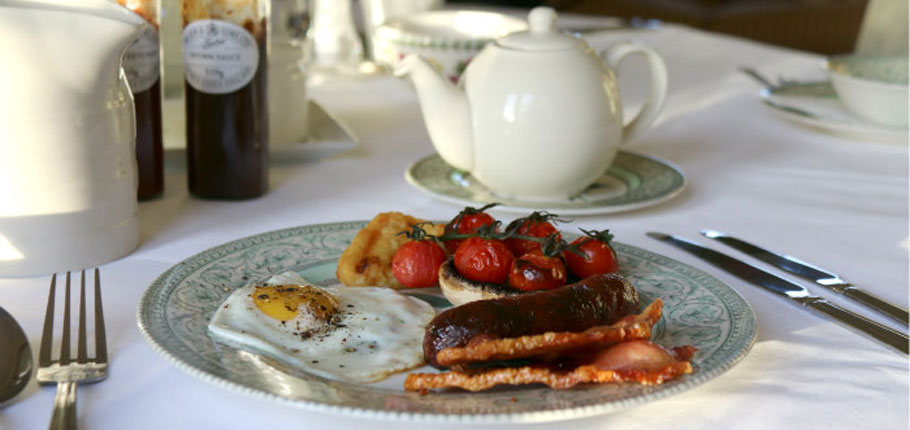 Heritage B&B, Calne

Ellie Farago, one of the owners of the newly-opened Heritage B&B in Calne believes the perfect breakfast is the following: "It is a combination of three things visual and quality and taste. Firstly, visually it must look attractive clean crisp fresh balance of colours.

Secondary, quality that not only means using quality products it means quality in preparation nothing too overcooked, nothing tired, looking like a smiling face placed and a background plate showing off the array of delights you are about to devour this visual feast will start the mouth-watering.

And lastly, the taste combination of a sweet, salty and creamy, everything should be easy to cut to savour each mouthful to enjoy each alone and together making a joy to behold."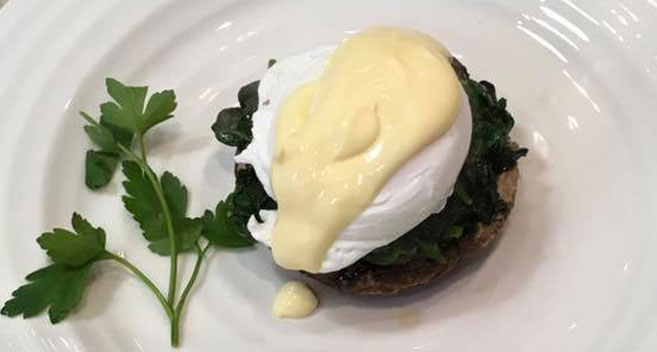 Meadowbank House B&B, Liddington

Breaking from the traditional English (although they can still opt for that should they choose to), Jane Howes' guests at Meadowbank House B&B often opt for her scrumptious French toast with warm berries and maple syrup or poached eggs with smoked salmon.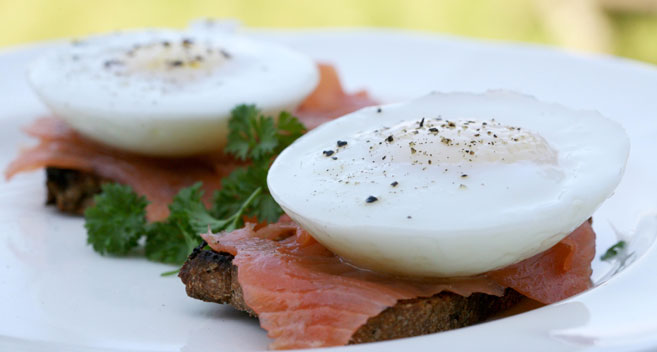 Wyndham Park Lodge, Salisbury

Suzanne Coppen from Wyndham Park Lodge describes what she thinks makes a perfect breakfast:

"I think at breakfast time there needs to be a good variety. Long gone are the times when there was only the Full English Breakfast available and toast (although that is still a firm favourite)! The Full English Breakfasts now should not be too much of fear of making guests feel overwhelmed but freshly cooked is essential and Bed & Breakfasts can do this by including flavoured vine tomatoes, fresh mushrooms and locally-sourced ingredients when possible like the local butchers' sausages. I also have a weekly delivery of bacon which has been a tradition here for many years via a local independent store. Free range local eggs from the Salisbury Market and to top it off, locally made jams and my homemade marmalade are a bit of a hit with our customers!

In addition to the traditional Full English, guests also wish to have healthier options, also lighter options and homemade options as these are individual. We serve pancakes, cheese plates, traditional kippers and gorgeous smoked salmon and scrambled eggs. Our homemade granola and homemade yogurt are also a favourite with our guests."
Have a read of Lauren Meshkin's stay at Wyndham Park Lodge in 2016.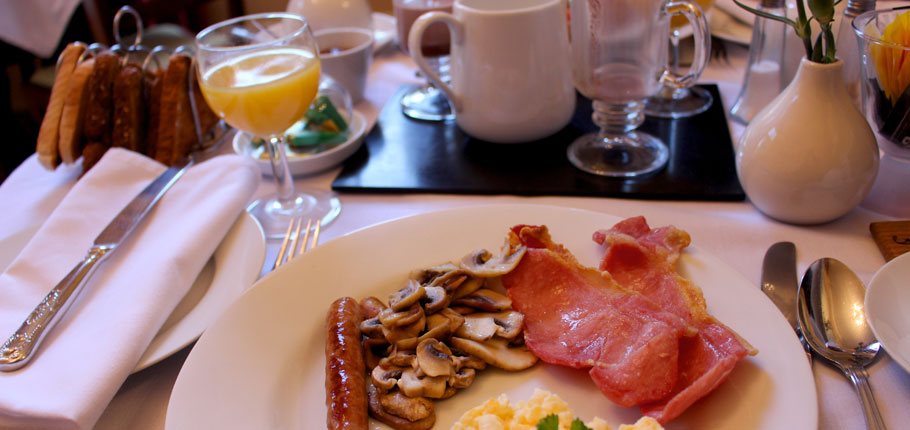 So if we've tempted you with some of these breakfast ideas then why not look to book a Bed & Breakfast break for your next visit to Wiltshire?
Related
0 Comments