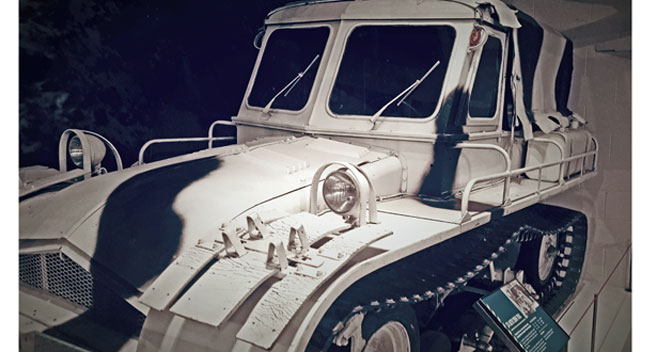 By Louisa McRobb
To brighten up a dark and dreary January we held our first instameet of the year with our good friends at igerswiltshire. With Wiltshire being a county rich in military history, it was a great opportunity to visit the recently established REME Museum in Lyneham. The perfect venue for a group of photographers on a rainy winter's day.
The way the museum is laid out and the attention to detail behind the design, makes it a really fun and interesting place to photograph. There are so many hidden gems to explore and capture. From medals to tanks and motorbikes, each display is fascinating and you learn a lot about the REME regiment.
I always find it amazing to see everyone's perspective through the lens and with around 20 people there each photo was unique. Whether it's the composition, depth of field, taken on a DSLR or smartphone every image tells a story.
One of the most impressive vehicles that I noticed was the helicopter which was attached to the roof. What made it even more impressive is the scale of planning that it took to get it there, which you can see in the video below.
We explored the museum at our own pace, capturing the perfect shot of a display that interested us, learning about what REME do in past and present conflicts, and enjoying the interactive games. At the beginning Celia the Archivist said 'if you have any preconceptions of a military museum you will be pleasantly surprised' and when we came together at the end, it was clear that we definitely were.
The Crown's Cafe was an excellent place to relax and catch up after our trip to the museum. They have a fantastic selection of sandwiches, hot meals, barista coffee and homemade cakes, cookies, and scones. Ideal for a quick snack or meal after exploring the fantastic museum.
These photos are only a small selection, so to discover more head to Instagram and use the #igerswiltshirereme. If this has inspired you to pick up your camera and get snapping keep an eye on our Instagram page for details of our next instameet. We look forward to welcoming you to one in the future! To find out more about other things to do click here.
Related
0 Comments