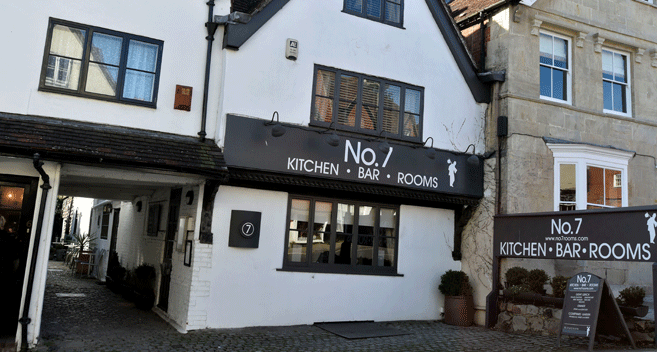 Tell us a bit about yourself and your role at No.7 Bar, Kitchen and rooms
Creating the vision for the next fifty years of the existing buildings and business. No 7 which as formerly Godot's and its predecessor, Bentley's, have been something of a local institution in Marlborough under the ownership and guidance of the eponymous Lesley and Garry Powell who have run it very successfully on two occasions for many many years now. However, after many successful years and finding the need to slow down the business has been sold to two local boys who have a long history in Marlborough in the property business. Simon and Paul Wetton, have taken over, but thankfully Lesley and her wonderful spirit and friendly nature continues as she has decided to stay on running the rebranded restaurant as No7 Bar, Kitchen & Rooms
What do you like best about your role there?
Identifying opportunities to bring about change and innovate. No7 is thriving and we are implementing exciting plans after two years of research and design. These new plans envision the expansion of the restaurant to a much larger 5,000sqft eatery to be unveiled in the future. This expansion will see the inclusion of a wonderful, previously unknown, medieval barn, that has been discovered as being possibly over 1,000 years old and the oldest building in Marlborough. Often such discoveries paralyse developers with fear but instead we welcome the opportunity to recreate its history and the future plans will have the opportunity to restore this magnificent barn and showcase it in all its glory.

What can we expect to see from No.7 Bar, Kitchen and rooms?
With this medieval barn being the centrepiece of the development there has been the opportunity to compliment it with, currently 3, but increasing to be 4, 17th century quintessentially English rooms with en-suite bathrooms. With its low beams, uneven floors, and nooks and crannies the quirky English Country cottage feel all make for that classical experience. Furthermore as part of the plans for the redevelopment of the restaurant the adjacent property No8 has been acquired to accommodate the new kitchen and 6 spectacularly interior designed luxurious modern interpretation of a classic hotel experience. Together with No. 7 there will be 10 unique and sumptuous rooms that represent exceptional luxury in the town. No7 restaurant still offers traditional simple but hearty food in a delightful surroundings, with fireplace for those cold days and a South Facing terrace soaking up the sun on warm summer days.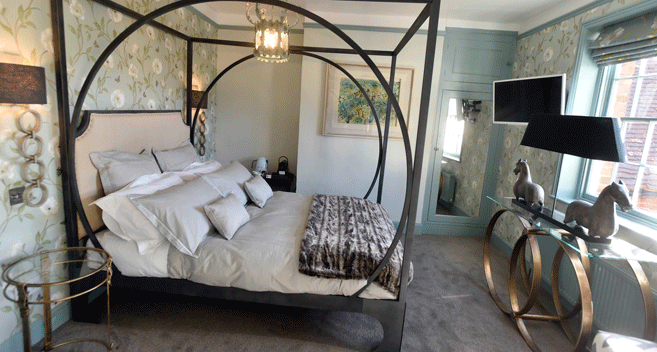 Do you have any hidden Wiltshire gems that you'd like to share with our readers?
No7's Medeival barn represents potentially one of the most important architectural discoveries in recent times in Marlborough and a true Wiltshire Gem. As the oldest building in town it has a significant and important part of the already multi-millennial history of the town and local area. The opportunity to see it today and then following its conversion to a living breathing restored building and able again to be appreciated represents truly exciting part of the town's history.
Where's your favourite Wiltshire picnic spot?

The top of the White horse at Cherill. The reward for the walk up the hill and the 360 degree views over all of Wiltshire are unrivalled.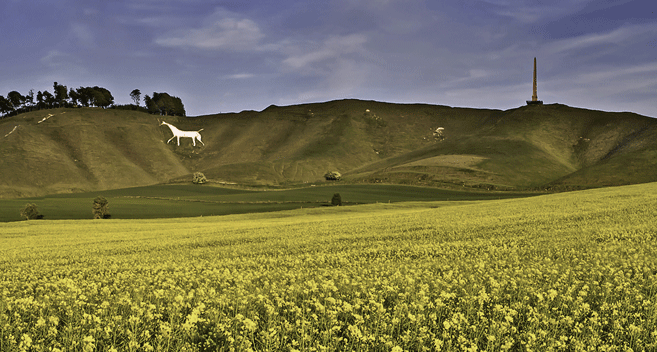 What is the history behind No.7 & 8 Kitchen Bar and rooms?

A combination of 17th Century and Medieval history will be the basis for the next 1000 years. In former times the barn and No7 were once integral to Marlborough life. No doubt originally a simple barn for storing grain or cattle in winter, and then more latterly, though in Millennial terms not long, maybe 5 or 6 hundred years ago, it became the town dairy and milking parlour then in the late 19th Century a butchers shop and again in the postwar period back again to the town dairy. Thereafter, representing less than 3% of the barn's history, it became a restaurant. It will be interesting to see what the next 1,000 years will hold.
Find out more about Marlborough here and discover events, activities and attractions nearby.

Related
0 Comments