By Emma Kirkup
Have you ever fancied learning a new skill? Perhaps you want to develop your artistic or crafty side further? Or do you wish you could spend more time outdoors?
Being outdoors with nature is proven to boost your mental health and it's with this reason that Wiltshire Wildlife Trust (WWT) ran a three-year Wild Connections project in conjunction with the Heritage Lottery Fund and other generous supporters.
Now this project has come to an end, WWT has developed a wide-range of courses, workshops and activities that you can get involved with as part of the legacy for Wild Connections.
Hone your creative skills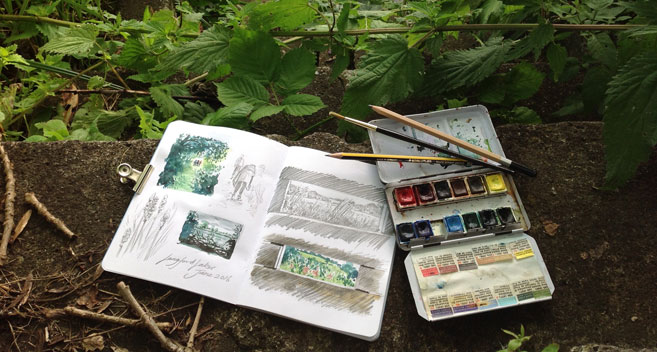 Concentrate on the flora around you and practice your illustrative skills on a Botanical Illustrations Workshop with Sally Pond. There's even a watercolour demonstration as part of the day's activities.
Take part in a Walking Artist workshop led by experienced artist, Jane Launchbury, at Lower Moor (11 September) and Langford Lakes (13 September) nature reserves. See how well you can capture the essence, movement and energy of the natural world.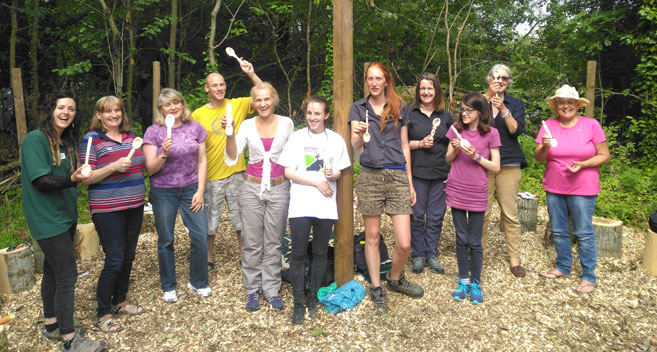 Later in the year you can join Lizzie Spink for a Stained Glass Autumn Leaves workshop again at Langford Lakes (18 September) and Lower Moor (20 September) or learn how to make wooden spoons in a whittling course at Trowbridge's Green Lane Woods (29 September) and St Julian's Community Woodland, near Swindon (1 October).
Get up close to nature on the Macro Photography workshops in June 2019 with professional photographer Iain Green. Iain will show you how to get the best out of photographing the miniature world whether on your DSLR, compact camera or smart phone. Again, these workshops take place in the photogenic settings of Langford Lakes and Lower Moor nature reserves.
Fun for all the family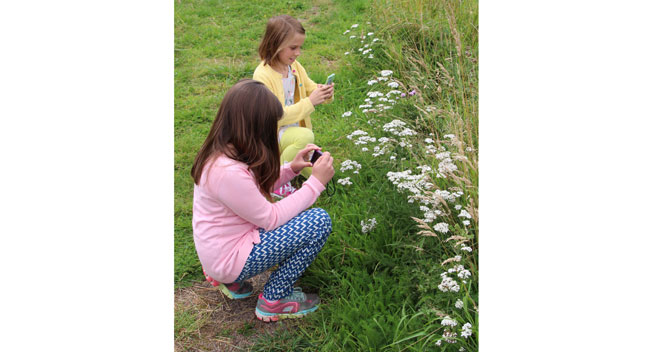 Budding photographers will enjoy the Family Wild Photography workshop on 13 August at Lower Moor. Discover this reserve in a different way and spend some quality family time immersed in nature.
Look out for events during the school holidays including scavenger hunts, nature art and children's bushcraft taster sessions. Simply take a look at the what's on listings on the VisitWiltshire site for details of each event.
If you have ever fancied camping in the wild then be sure to check out our first Family Nature Camping Package which is running from 15-19 August at Lower Moor nature reserve. Book onto a 5 day or 3 day package which includes some exciting nature-based activities including otter watch, bushcraft and guided nature walks. This is sure to be a very popular event so early booking is strongly recommended.
Develop your rural skills
Ever wanted to know how to maintain fruit trees? Our Orchard Pruning and Maintenance workshops in October will provide you with top tips followed by a practical session in one of our orchards.
At Ravensroost Wood (22 February) and Blackmoor Copse (4 March) you can try your hand at learning the Old English method of creating hazel hurdles or why not discover how to make your own bird tables. Workshops at Blakehill Farm and Langford Lakes will gear you up in how to make these as a gift for someone else, or perhaps just as a gift for nature!
From War to Wildlife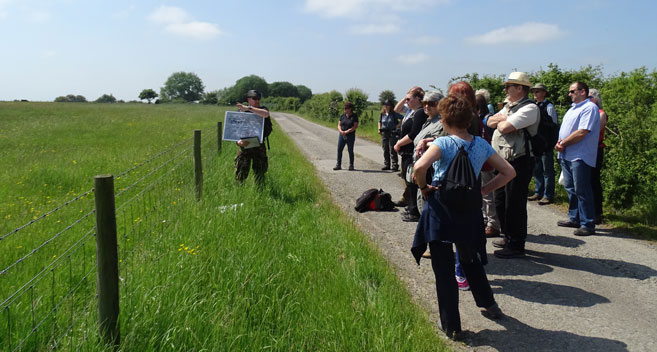 Anyone with an interest in history will find the War to Wildlife walks with volunteer reserve warden and RAF Blakehill Farm historian, Vince Povey fascinating. Visit the actual runway where Dakota aircraft left on the airborne phase of the invasion of Europe and find out more about Blakehill Farm's fascinating history.
More information and how to book
For more information on any of these events, plus details of other events, workshops and courses that Wiltshire Wildlife Trust are running visit the website www.wiltshirewildlife.org
Booking is strongly advised for all events by calling 01380 829070 or emailing events@wiltshirewildlife.org
Related
0 Comments