Canal boats, kingfishers and hot tubs... VisitWiltshire caught up with the team at Devizes Marina to find out about life on the water.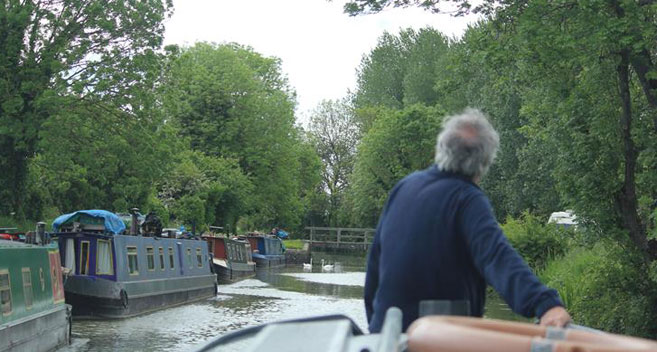 Can you tell us a little about Devizes Marina?
Devizes Marina is a marina set off the Kennet & Avon Canal, a short distance from the centre of Devizes. Not only does the marina provide residential moorings but we have a boat repair centre where we can do various engineering work as well as running a small shop selling boating equipment. Alongside this, we buy and sell boats for customers, hire out a day boat for visitors and have four holiday lodges that we rent out for short breaks and weekly stays. There is also a cafe at the marina although this isn't run by us.
What's a typical day like at the marina?
No two days are ever the same at Devizes Marina Village! There are many different arms to our business, from the holiday lodges through to servicing canal boats.
On lodge check-in days we are busy meeting and greeting guests from around the world, showing them to their lodges for their short break or holiday and telling them about the local area.
We have customers come in to buy items for their canal boats, whether that be chandlery or oil and those that have moorings at our marina. Then there are people who come in to arrange their boat's maintenance or who are looking to buy or sell a boat.
Added to this, we have a day boat that people can hire to take a day trip along the Kennet & Avon Canal so we show people how to operate the boat, how far they can go and explain to them to rules of navigating canals.
Do you have any hidden gems on the Kennet & Avon Canal you'd like to share?
Wow, where do we start?! There are lots of well-known spots along the Kennet & Avon Canal including the famous Caen Hill Locks which are only a few miles from our marina. However, if you hire our day boat and travel eastbound along the canal you will come across some beautiful Wiltshire countryside. There are a couple of traditional swing bridges to pass through which is great fun to do and in the distance you can see the Alton Barnes White Horse on one of the hills.
Another spot that makes a great day out if you are staying in one of the lodges is Crofton Beam Engines. Anyone who's keen on engineering or history will love it there, especially when they have the steam days where the beam engines are powered up.
What is the history of the marina?
Devizes Marina was created in 1995 and took six months to make. Over the years we have expanded it and the four holiday lodges (each with a hot tub) opened a couple of years ago.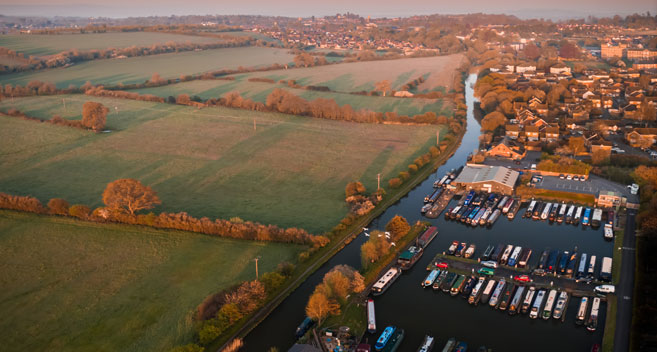 What's the best thing about canal boating?
In the hustle and bustle of modern day life canal boating is slow paced. It gives you an opportunity to relax and to take in the views around you. Boating on the canal is peaceful, rewarding and a great way to switch off.
You'd be surprised by just how much wildlife there is to see as well - you'll often spot herons and kingfishers perched on the edge of the canal poised ready to catch fish and in summer the dragonflies and damselflies dart around over the water's edge.
Find out more about Devizes Marina Boat Hire and the Devizes Marina Holiday Lodges.
Related
0 Comments