Allison Bucknell from Wiltshire Council talks about supportive local communities, great Indian restaurants, and feeling on top of the world.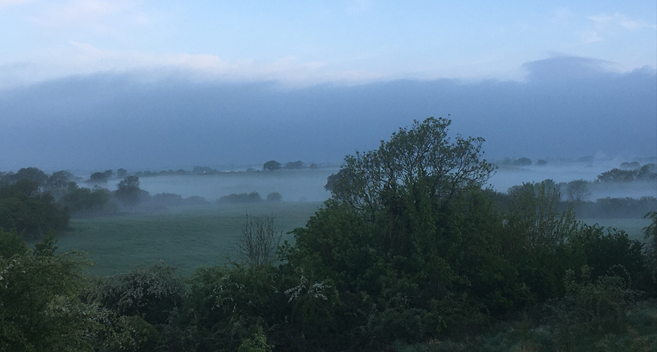 Hi Allison, could you tell us a bit about yourself and your role?
I have recently taken over the role of Portfolio Holder for Communities, Arts, Heritage and Tourism at Wiltshire Council. I grew up in Birmingham (ironically in Salisbury Road!) and apart from the occasional trip to the Science Museum or Aston Hall, was not really "into" anything cultural. The thought of a walk in the countryside left me cold and holidays for me were 2 weeks in a caravan at Burnham-on-Sea. Since moving to Wiltshire with work in the early 80s, life has taken on a very different complexion and I am now more at home out in the fields with a trip to the theatre and a good meal out as a special treat.
What do you like best about your role?
To me, living in a strong community is one of the basic essentials in life, and I love the opportunity my role gives to be able to help communities develop and grow more resilient day by day. The COVID-19 crisis has brought to light just how essential it is to know not only your neighbours but also to have access to the correct information to enable them to get the best possible support.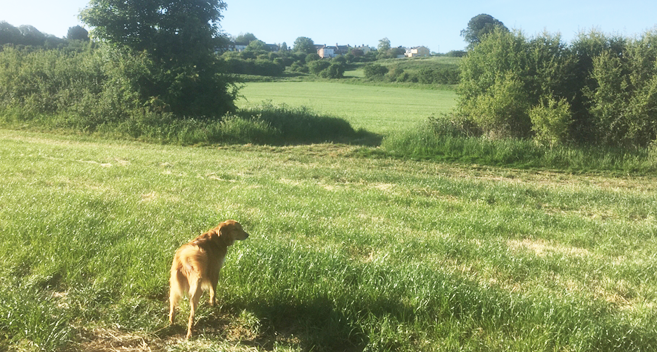 Where are your favourite places to visit with your dogs in Wiltshire and why?
I don't have a favourite place, there are so many great places to go. I am happy just wandering round fields and generally being out and about in our glorious rolling countryside. That said, I do love to be anywhere on higher ground with a far-reaching view, and can often be found singing the Carpenters "Top of the World"!
Do you have any hidden Wiltshire gems that you'd like to share with our readers?
Where do you start? A few years ago I became Chairman of Wiltshire Council which gave me a reason to travel to parts of the County I didn't know existed. Around every corner there is a stunning vista, a pretty cottage, a stately home, a field of poppies or a white horse. How can you pick one gem from a whole treasure chest?
Where are your favourite places to eat out in Wiltshire and why?
Being a Brummie, it has to be Indian food and we are blessed locally with 3 excellent Indian restaurants to choose from: Spice of Asia, Lyneham; The Ganges, Royal Wootton Bassett and Chillies, Royal Wootton Bassett.
Read more conversations with the people who live and work here in Wiltshire with our other 'spotlight on' stories.

Related
0 Comments