British Chef and restaurateur, Marco Pierre White, has partnered with The Stones Hotel in Salisbury in a venture that is sure to prove popular with visitors to Wiltshire and residents alike. We were given a preview at the press launch of this much-talked about restaurant, ahead of its public opening on 17 September. Holly from the VisitWiltshire team went along to find out more…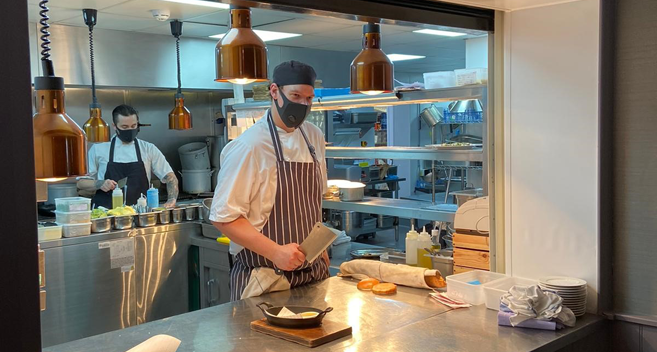 The Stones Hotel is located on the A345, less than 15 minutes from Salisbury City Centre and Salisbury Cathedral, 15 minutes from Stonehenge and only six minutes from Old Sarum. Set amongst rural Wiltshire, the restaurant is located at the front of the hotel and is lined with bi-fold doors that on a sunny day are opened to allow a fresh breeze to blow through the stylish entranceway to the hotel.
Marco Pierre White's Steakhouse Bar & Grill exudes cool; lined with large leather booths, warm lighting and a dark and moody colour scheme. I would imagine that in the evening this spot would be rather romantic, and a nice place to celebrate an occasion. It definitely makes you want to have a glass of whisky and a cigar… even though I don't typically enjoy either of those things.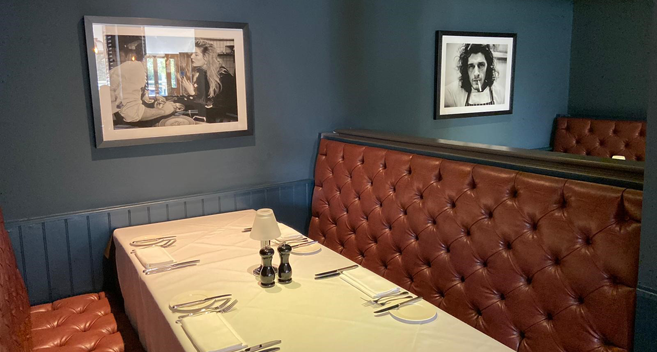 There are several large images of a young Marco Pierre White through the years that add to the cool factor. The main feature of the restaurant is the working kitchen just metres away from the tables, which you would initially think would sound chaotic amongst the chitter chatter of people dining, but on reflection was hardly noticeable. What was noticeable however, were the sensational smells coming from the kitchen...
The menu offers everything you would expect of a Steakhouse and Grill and much more. I was pleasantly surprised by the number of burgers available, all offering something a little different, as well as plenty of main courses that thankfully you don't need to use google translate to understand. However, that did leave me in a kafuffle when deciding what to eat for lunch! I decided on the 'American Burger' and my colleague jumped at the chance for a steak. We were both blown away by our meals and left with very full bellies.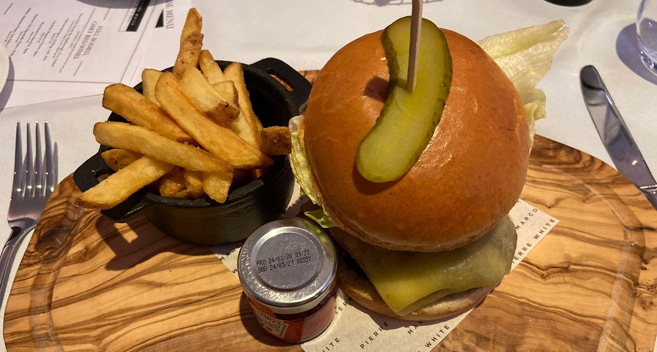 Throughout the week the restaurant is offering a lunchtime set menu that is very reasonably priced. Two courses are £14.95, with three courses at £19.95, making this a great place to socialise or hold meetings. At the Stones Hotel there is also a large, stylish bar with plenty of space to socially distance and enjoy a glass of wine before your meal, or a coffee after.
Whether it be for a romantic meal, a place to celebrate and occasion or nice place to have lunch, Marco Pierre White's Steakhouse Bar and Grill in Salisbury is definitely a place to add to your itinerary when visiting Wiltshire.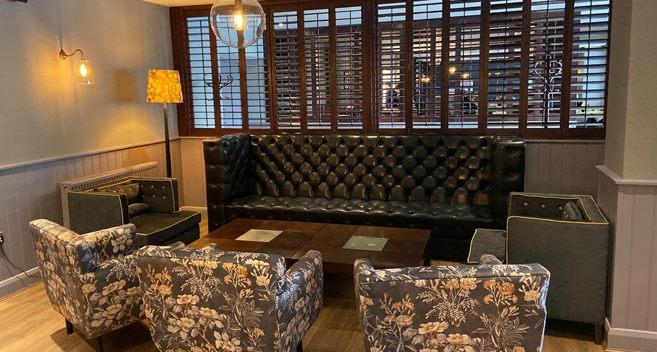 Related
1 Comments