There's lots going on for Halloween 2020 here in Wiltshire. While normal trick-or-treating may be off the cards due to covid-19, there are still plenty of fun, silly and scary Halloween activities and events to keep you busy. If you're looking for alternative Halloween activities to try with the kids this year, or you fancy some spooky grown-up fun, we've got a great selection of events to choose from here in Wiltshire…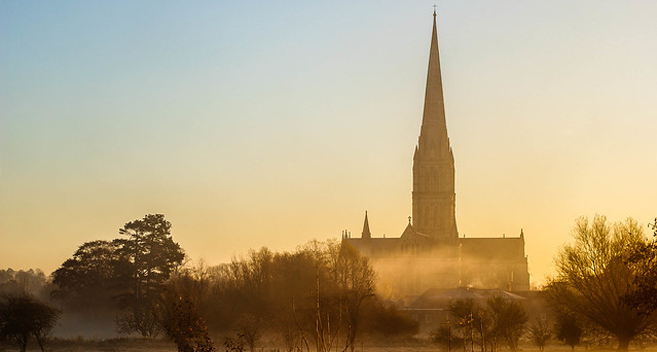 Go on a Ghost Walk
Walk Wiltshire's most haunted streets on an exciting ghost walk this Halloween – the perfect combination of a fun day out with the opportunity to learn more about local history. The Devizes Ghost Walk will be taking place on select dates throughout October, with local historian John Girvan inviting guests to try 'dowsing' on the historic site of the town's gallows. In the south of Wiltshire, Salisbury City Guides are running their popular Spooky Salisbury Walks around the historic city of Salisbury. Meanwhile, Malmesbury town have taken their annual Halloween walk online! If you don't fancy heading out-and-about for Halloween, join this virtual Halloween mystery for an evening of witches, Vikings, ghosts and more. You will need to book your tickets in advance for all these ghost walks.
---
Get Creepily Crafty
Scoop up a pumpkin from one of Wiltshire's farmers markets and get carving your own jack-o-lantern for Halloween. We're looking forward to seeing Wiltshire's towns and villages glowing with the eerie lights of lots of pumpkin faces! And there are more creepy Halloween crafts for children to try out when you head to The Army Flying Museum during half term. Their October Half Term craft packs are all about the secret life of bats – inside will be everything you need to make your own tissue paper stained-glass bat to put in your window, as well as a bats fact sheet. Perfect for Halloween!
---
Meet the Animals
Ideal for all ages, there are Halloween activities aplenty (as well as the chance to meet some fluffy and furry friends) at both Roves Farm near Swindon and Cholderton Rare Breeds Farm near Salisbury this October. Half Term Activities at Roves Farm will include a daily fancy-dress competition, animal racing and the chance to meet the animals. Halloween and Half Term at Cholderton Rare Breeds Farm means pumpkin-picking, a new spooky trail through the woods and some special creepy crawlies. At the Hawk Conservancy Trust just over the Wiltshire border, there's a Spooky Owl Show taking place from 24 October to 1 November. Step into a mystical woodland and enter the amazing world of owls with traditional tales, spooky decorations, ghoulish goings on, and a special flying display.
---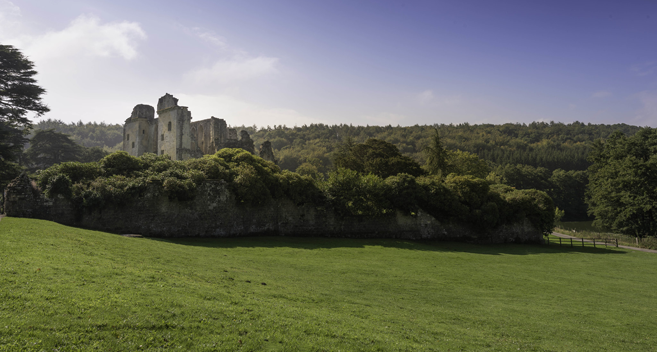 Visit Wiltshire's Most Haunted Locations
There are many traditional tales of ghosts haunting some of Wiltshire's most fascinating historic buildings. Ghostly highway men appearing in old pubs. Restless spirits inhabiting ruined castles. Museums haunted by mysterious 'grey ladies'. Take a look at these seven super spooky spots to visit in Wiltshire this Halloween for some inspiration.
---
Have a Fun Family Day Out
Make sure the whole family has a great day out with these super Halloween activities aimed at the little ones taking place in Wiltshire. From Saturday 14 October to Sunday 1 November, you're invited to Spooky Old Sarum. Explore the fascinating historic site of Old Sarum near Salisbury, follow the trail to solve creepy clues, take part in the daily fancy dress competition, and gather round to listen to spooky stories of spectres and strange apparitions. Just over the Wiltshire border in Bath, you can take part in a Where's Wally? Spooky Museum Search at the Roman Baths. Hunt for Wally amongst the collections at the Roman Baths, spell out a secret Halloween phrase with letters hidden alongside mini Wally standees, and receive a special "I found Wally!" bookmark.
---
We hope you have a fantastic Halloween in Wiltshire this October! To find out what fun activities and events are coming up for the rest of 2020, take a look at our what's on pages.
Related
6 Comments