Shops across Wiltshire are offering click-and-collect shopping or special delivery options so that you can get on with your Christmas shopping during the November lockdown. Whether you want to treat your loved ones to handmade gifts, a bottle of their favourite booze, or some gift cards to cash-in next year, there are lots of options to choose from across Wiltshire. Get started on your Christmas shopping and support our local Wiltshire businesses by ordering online from these shops across the county this November.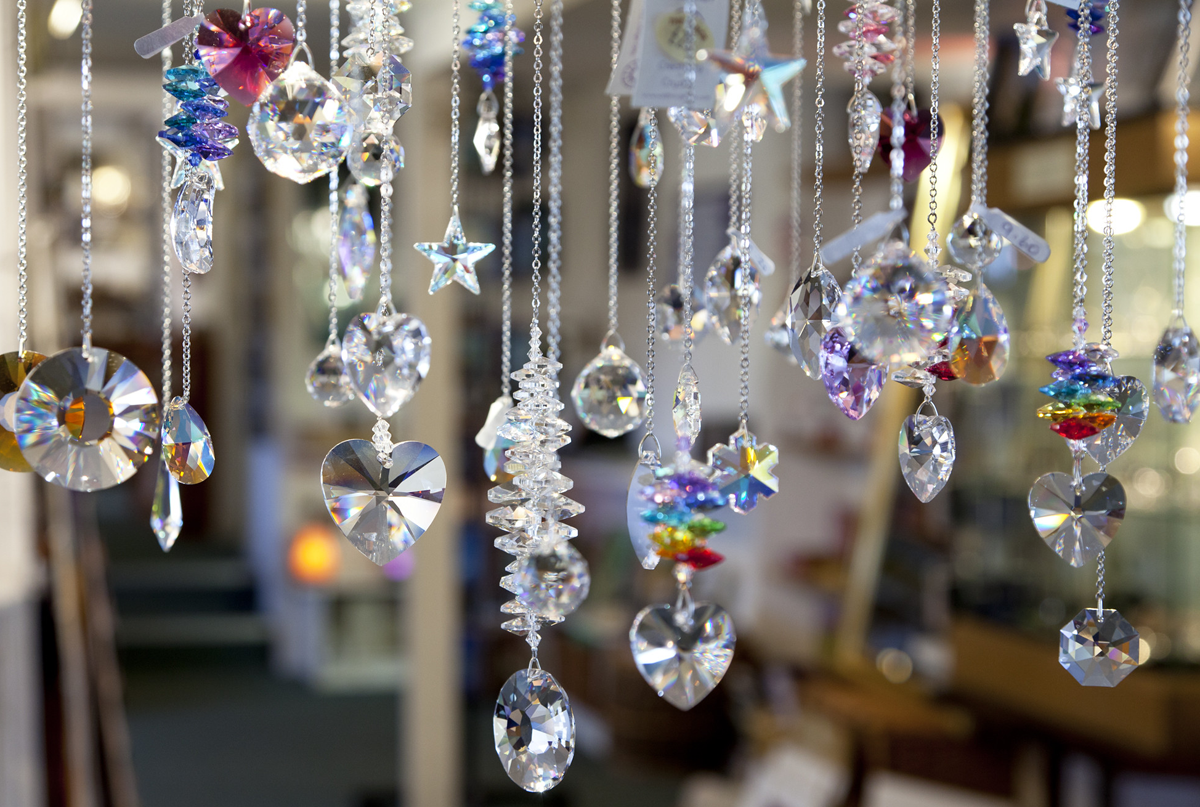 Fisherton Mill, Salisbury
Stock up on handmade gifts from the online shop at Fisherton Mill. Their Christmas edit contains candles, scarfs, cosmetics, chocolates and lots more. Plus, there is free postage on orders over £25 and the option to click-and-collect if you are local to Salisbury.
---
Elements of Avebury
Elements of Avebury is a unique shop set in the heart of the ancient stone circle at Avebury. Now you can shop with them online, where there are crystals, incense and jewellery for sale.
---
The Vale of Pewsey
The Vale of Pewsey online Christmas Market is now live, with the chance to buy gifts, hampers, decorations and more from local Pewsey businesses.
---
Bombay Sapphire Distillery
Located just over the Wiltshire border in a series of stunning greenhouses, Bombay Sapphire are normally open for guided distillery tours. During lockdown, the building may be closed to visitors but you can still stock up on Christmas gifts at their online shop. Cocktail kits, hampers, and bottles of classic Bombay Sapphire gin are all for sale online.
---
Malmesbury Charity Christmas Cards
While Malmesbury Tourist Information Centre is closed during the November lockdown, they are offering a click-and-collect on a wide range of charity Christmas cards. 70% or more of the sale price from the Christmas card goes to charity. They are also offering click-and-collect for unique and delightful gifts made by local artists.
---
Chippenham Pit Stop
As a shop selling essential goods, Chippenham Pit Stop remains open throughout November, with snacks and local produce for sale. Their online shop will also be offering rental Christmas trees to reserve online and collect in person from 28 November.
---
Regent Tailoring, Salisbury
Regent is a contemporary, elegant clothing brand based in Salisbury. While the shop in Salisbury is closed, you can stock up online. As well as contemporary clothing for men and women, there's a whole selection of gifts to shop from - including hip flasks, accessories and Regent's very own luxury coffee blend.
---
The Merchant's House Shop
Every year, the Merchant's House Christmas Shop is packed with stunning festive items. This year, the shop is offering a personal click-and-collect service with Christmassy gifts, homeware, decorations, candles, adevent calendars and more to choose from.
---
The Henge Shop at Avebury
Based at the beautiful village of Avebury, the Henge Shop has now shut its doors for lockdown. However, the online shop is open and there's also the option to click-and-collect. There are books, crystals, calendars, cards and aromatherapy products for sale.
---
Whatley Manor Pop-Up Shop
From Wednesday 11 November, Whatley Manor near Malmesbury are opening a special Pop-Up Shop selling local produce, essentials and wellbeing gifts for anyone to collect.
---
The Guild Wiltshire
Formally Wilton Shopping Village, the Guild is home to a distinctive mix of independent and national shopping brands. While the shopping centre is now closed, some of the brilliant brands based there are offering online shops, selling foodie treats, homeware and more.
---
STEAM Museum Shop
The STEAM Online Shop remains open for railway-inspired gifts, quality clothing and more. Every purchase supports the Museum.
---
Studley Grange
The garden centre at Studley Grange is still open to the public with all the proper measures in place to ensure customers and staff safety. There is also a click & collect and at home delivery service, so you can still got hold of your real Christmas Tree and other items.
---
The Three Daggers
You can still get hold of Three Daggers brewery beers along with a selection of wines and spirits from their click & collect storefront.
---
Gift Vouchers
Lots of Wiltshire attractions and places to visit offer gift vouchers for sale online – why not choose to support these local Wiltshire businesses by buying gift vouchers as Christmas presents this year? A gift card from Vintage Classics will let a loved one take a spin in a beautiful classic car. Or choose a gift voucher for admission to Hawk Conservancy Trust when it reopens – there's even the option to add afternoon tea. The farm cookery school are offering cooking classes gift vouchers starting at just £5.
---
The Salisbury Gift Card
The Salisbury Gift Card is still availaible to purchase and a great way to support businesses in the city centre at this difficut time. It works in the same way as any other shop gift card but can be spent in over 130 businesses in Salisbury city centre, including shops, restaurants, salons, entertainment venues, attractions and more.
Salisbury Gift Cards can be purchased online via www.salisburygiftcard.co.uk with free delivery being offered.
---
The Malmesbury Gift Card
Support local businesses in Malmesbury with the Malmesbury Gift Card, which can be used at a wide range of shops, food, drink, leisure and entertainment in Malmesbury.
---
Marlborough Click-and-Collect Businesses
You can see a full list of the "non-essential" businesses offering click-and-collect shopping services in Marlborough, featuring arts and crafts supplies, flower delivery, charity Christmas cards, bookshops and much more.
---
We will be updating this list with more online shopping options for you to get started on your Christmas shopping, as well as gift voucher options for places to visit across Wiltshire, as we become aware of them.
Related
1 Comments