VisitWiltshire's PR Manager, Holly Windsor, was invited to experience this year's after-dark, illuminated trail at Stourhead. This is what she had to say…
---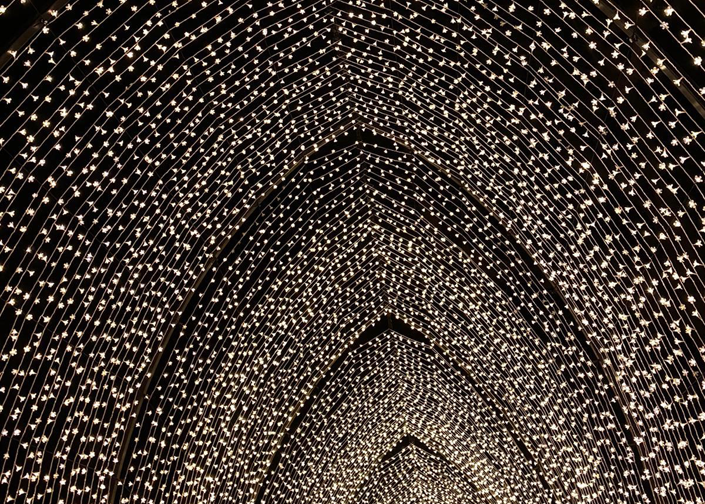 I don't know about you, but I have really struggled to get into the Christmas spirit this year. I put my tree up in November, earlier than usual. I've had more time than I ever have to get prepared. I have made mince pies and gingerbread men. I have decked the halls with boughs of holly, but still…. no joy.
That is until I went to Christmas at Stourhead on Monday.
As a kid, my fondest memories are those of the pre-Christmas activities me and my family used to do, and going to an after-dark event and staying up later than you're usually allowed was my all-time favourite. I'm happy to report that at the age of 30, I still got that feeling of excitement as I walked towards the Christmas at Stourhead illuminated trail.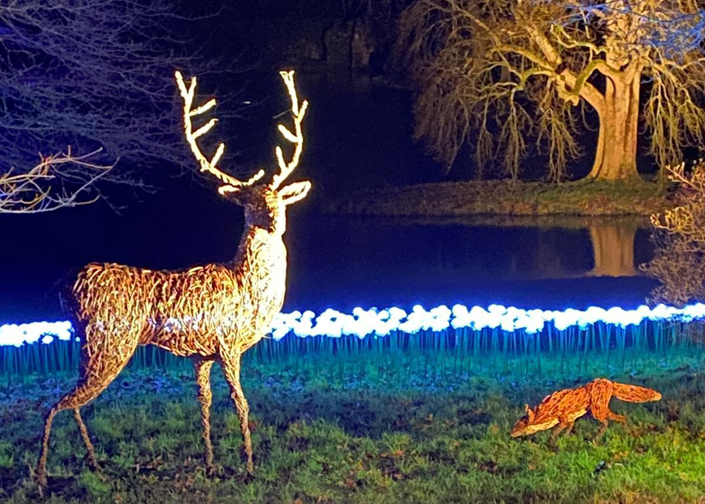 The trail began at the entrance to the National Trust's beautiful Stourhead Estate, with the steward scanning our ticket and offering us some great recommendations. The trail was very easy to navigate and we were able to keep socially distanced at all times.
What I love about Christmas at Stourhead is that at every twist and turn on the trail, there is something different to see, ranging from a simple snowflake on the floor (which makes a great photo opportunity by the way), a garden of flickering flames, to large-scale, floating lily installations on the lake lit up in time to the music.
Dotted around the trail were refreshment stations offering mulled wine, deluxe hot chocolates and even pancakes! There were enough that they were not overcrowded with long queues, which was really pleasant.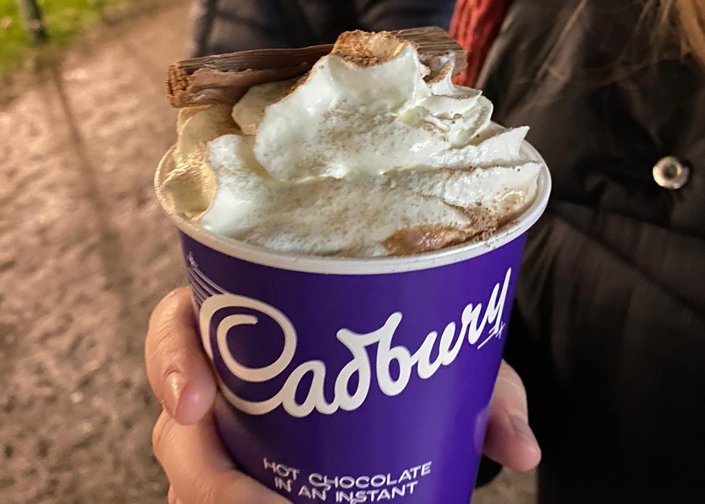 If you've been to Stourhead before, you'll know that once you make your way through the gardens there is the most amazing view of the lake. I've seen it before and knew it was coming, but I was not prepared for what I saw.
The view of the Temple of Apollo from across the lake, was nothing short of breath-taking. I could have spent hours just watching the reflection of the temple in the water, all aglow. But there was just too much to see and do. However, my advice to you would be – don't rush it! I was so eager to see it all I was disappointed when I came to the end. I wish I'd spent more time taking it all in.
Oh well, I'll just have to go back again!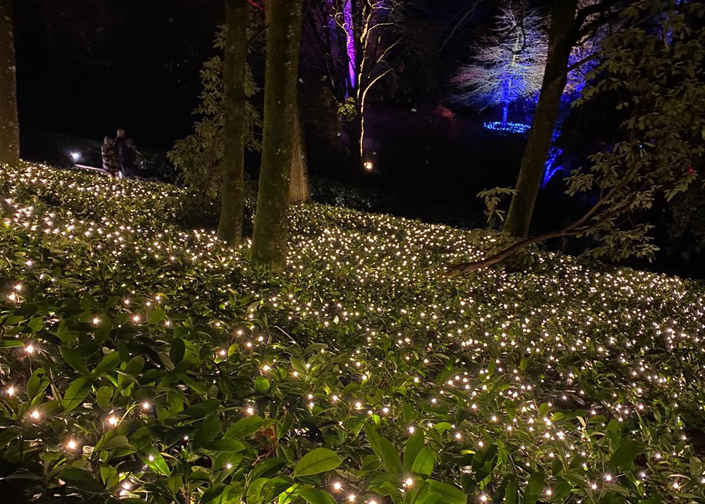 Luckily for me, the Christmas Trail at Stourhead is open every day until 3 January 2021, except for Christmas Eve and Christmas Day. Tickets must be booked in advance online even if you are a National Trust Member. Find out more and book your tickets.
Notably there were a few things that were a little different this year. People were encouraged to wear masks in the entrance area to the trail and a recording on a loop reminded visitors to keep socially distanced at all times, but this didn't hamper our visit in the slightest. After the year we've had, it all felt like second nature anyway and I didn't even really notice the changes.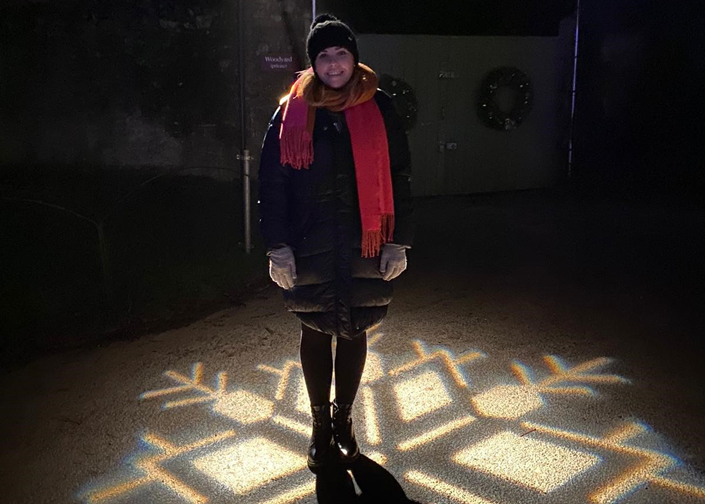 Christmas at Stourhead is magical, and after visiting, I can happily say that I found my Christmas joy and am looking forward to the big event!
---
Christmas at Stourhead is running every day until 3 January 2021, expect Christmas Eve and Christmas Day. Tickets must be booked in advance. Find out more about what's on for Christmas in Wiltshire this year.
Related
1 Comments