Itinerary Planner
Products in this Suggested Itinerary
Magna Carta 800th 2 day itinerary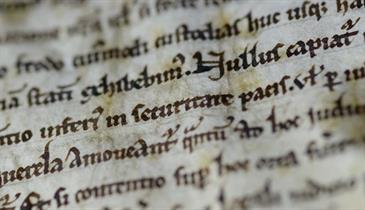 Day 1: Salisbury
Morning: Salisbury Cathedral is extremely proud to be home to arguably the finest preserved of the four original copies of Magna Carta 1215.
This is on permanent display in the cathedral's Chapter House. Now re-displayed as part of a major new exhibition using the latest interpretation techniques to re-present the Magna Carta, exploring its historic context and modern significance.
One of England's most impressive medieval buildings with its soaring spire, Salisbury Cathedral contains an effigy of King John's half-brother William Longspee, who urged him to accept Magna Carta. Elias of Dereham, who later masterminded the building of the present cathedral, delivered Salisbury's copy of Magna Carta to the original cathedral at Old Sarum, the site where the Domesday Book was delivered to William the Conqueror in 1085.
Afternoon: The Cathedral Close contains wonderful museums and historic properties open to the public such as National Trust Mompesson House, Arundells, and Salisbury Museum.
Day 2: Stonehenge and Trowbridge
Morning: Stonehenge and Avebury form part of one of an UNESCO World Heritage Site.
Stonehenge is just 20 minutes from Salisbury and archaeologists believe it dates back approximately 5,000 years, evolving between 3,000 and 1,600 BC. Its ring of standing stones are aligned with the rising and setting of the sun at the solstices and explanations behind why the sites are located where they are, and their exact purpose, still remains a mystery to this day.
Avebury has the largest stone circle in the world consisting of around 100 stones. It is believed to have been erected around 4,500 years ago with many of the stones re-erected by Alexander Keiller in the 1930s. Visitors can not only explore the stone circle but also the Avenue, the West Kennett Long Barrow and can look over at Silbury Hill – the largest man-made hill in Europe. Similarly to Stonehenge, Avebury is also plays host to both winter and Summer Solstices.
Afternoon: Visit Trowbridge which will be taking part in the Magna Carta Anniversary celebrations as it is one of the Baron Towns. Henry de Bohun from Trowbridge was one of the 25 barons elected to enforce Magna Carta in the early 13th century. He is pictured in a stained glass window in St James's Church, holding a copy of the Charter.
The Wiltshire Museum in Devizes has new displays featuring gold from the Time of Stonehenge, including Britain's richest Bronze Age burial.
Whilst in the area: In addition to the highlighted attractions above, nearby you can find Old Wardour Castle, Stourhead and Wiltshire's iconic chalk horses. Longleat and Wilton – two leading stately homes – and the classic English villages of Lacock and Castle Combe are also close by.
Create a personalised itinerary (This will replace all items in your planner)
Itinerary Distances
From
To
Distance * (metric)
Salisbury Cathedral and Magna Carta

(51.06461,-1.79814)

Arundells

(51.06564,-1.79971)

0.14
Arundells

(51.06564,-1.79971)

Salisbury Museum

(51.06419,-1.79972)

0.15
Salisbury Museum

(51.06419,-1.79972)

Stonehenge

(51.18406,-1.85768)

12.55
Stonehenge

(51.18406,-1.85768)

Avebury Stone Circle and Avebury Manor and Garden

(51.42825,-1.85492)

24.47
Avebury Stone Circle and Avebury Manor and Garden

(51.42825,-1.85492)

Trowbridge

(51.32029,-2.20755)

24.57
Trowbridge

(51.32029,-2.20755)

Wiltshire Museum

(51.34981,-1.99337)

13.73
Total Distance *
75.59 miles
Estimated Journey Time
2.43 hours
* Approximate distance by road
Create a personalised itinerary (This will replace all items in your planner)