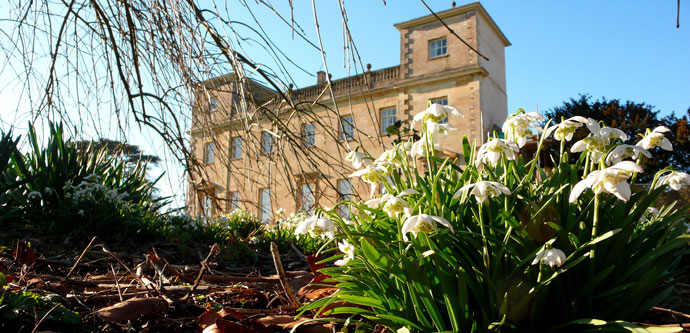 By Emma Kirkup

During February and March you can often find parts of the Wiltshire landscape dotted in snowdrops – always a sign to me that spring is on its way shortly!
We've put together some top places that you can usually spot these pretty flowers:
Lacock Abbey
The grounds of Lacock Abbey usually come to life with clusters of snowdrops during February. In fact this year Lacock have already had some hardy snowdrops making an appearance in January, a treat for any visitor to the grounds.
The Woodford Valley
Between Amesbury and Salisbury lies the picturesque Woodford valley. Drive, walk or cycle along the routes here and you'll be likely to find snowdrops along the roadsides and edges of footpaths. Heale Gardens, in Middle Woodford usually plays host to 'Snowdrop Sundays' during selected dates in February too.
Lydiard Park
On the edge of Swindon, you'll often find snowdrops within the churchyard of St Mary's Church which sits on the edge of Lydiard park as well as displays like the one pictured at the top of this page near the house and on the grass opposite the Coach House Tea Rooms.

Lucknam Park

A luxury hotel with 500 acres of extensive parkland. Parts of the Lucknam Park estate are adorned with snowdrops during the late winter months. You don't have to be a resident of the hotel to visit either as there is a spa, cookery school and award-winning dining onsite too.
Hartham Park
On the edge of Corsham, Hartham Park which is both a wedding venue and home to Jack's Restaurant usually has pretty displays of snowdrops during March.
If you know of any top places to see snowdrops in the county that we haven't mentioned please comment below…
And don't forget to share your snowdrop photos with us on social media via #timeforwiltshire
Related
0 Comments