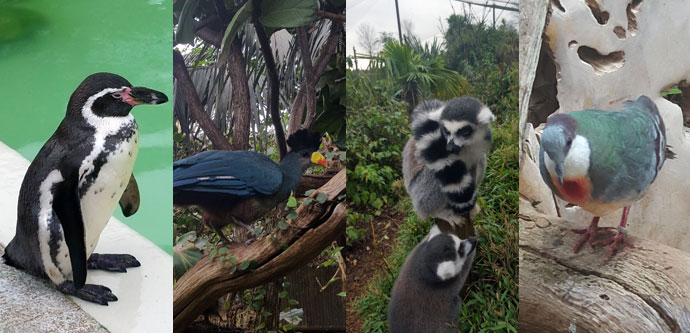 By Emma Kirkup

On a cold January day, I made a short hop across the Wiltshire border to the Cotswold Wildlife Park and Gardens. Unlike many attractions, the Wildlife Park and Gardens are open all year round with the exception of Christmas Day.

After a warming cup of tea in the café I went for an explore with Anna from the Park. First stop was the rhinos, who can be seen from the Manor House. You can get really close to the rhinos and watch them enjoying the mud. Look out for the two smaller rhinos, Ian and John who were both born in 2015!

We then strolled around the park, visiting the giraffes, passing the lions, camels and giant tortoises – one of whom was over 80!

Into the Walled Garden we saw the family of penguins being fed, watched the meerkats checking out the aeroplanes flying overhead and spotted an array of birds. If you fancy warming up slightly then be sure to visit the Tropical House – here you can see beautiful tropical plants, colourful birds including the Bleeding Heart Pigeon (one of whom was happily chirping away) and the Touracos. Within the Tropical House there are also two Linne's Two-toed Sloths, although unfortunately they proved very well camouflaged and I was unable to see them!

One of the highlights for me was a walk through the Lemur enclosure which opens between 11.30am and 3.30pm (3pm in the winter). You can get really close to the Lemurs – although you are told not to touch them. I loved seeing them dart about and wrapping their long tales around their bodies to keep warm – they are such fascinating creatures.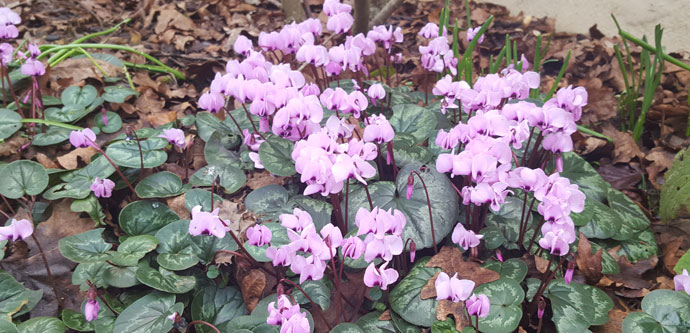 The Park isn't just of interest to people who like animals, the gardens are part of the Royal Horticultural Society and receive a lot of interest in their own right. Obviously, winter isn't the best time to explore gardens, however there were lots of signs of spring already emerging including daffodils, snowdrops and cyclamen. Some of the more tropical plants were wrapped up warm (yes, literally) or were sheltered in the greenhouses. I would certainly be interested in visiting at a different time of the year to see the changes.

In the summer months, there is also a miniature train which operates around the Park, I can see that being a big hit with the young and old! For children there is also an Adventure Playground. Another bonus for any dog owners is that dogs are welcome within the Park, in fact the Park has won awards for how dog-friendly it is.

To find out more about the Cotswold Wildlife Park & Gardens here. Click here to find out more about family friendly places to visit.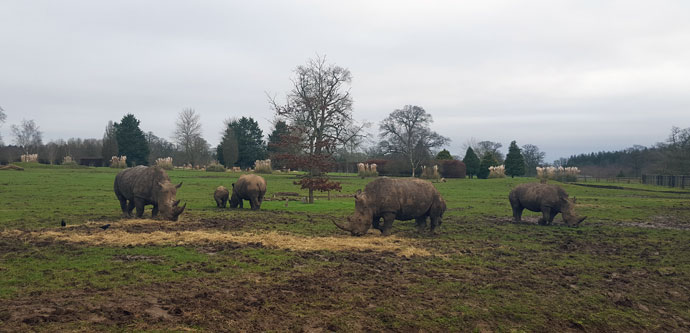 Related
0 Comments