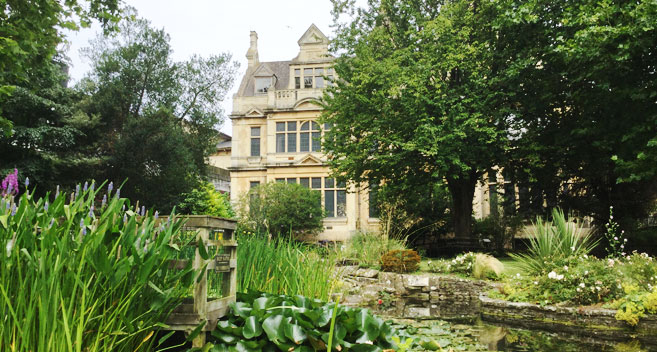 By Emma Kirkup

Wiltshire's county town of Trowbridge has a rich textile history from its days when the woollen cloth industry thrived. I went for an explore of some of the town and the surrounding villages to capture some photos and to visit areas that I hadn't visited before.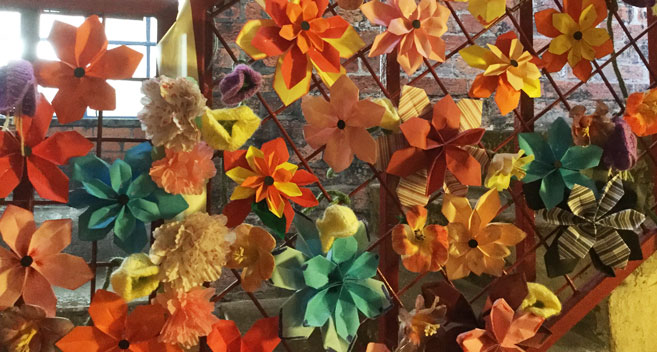 My first stop was the Trowbridge Museum. This free museum details the history of the town with a particular focus on the textile industry and the impact it had on the town. I met with the museum's curator who told me about their future plans which include an expansion of the museum to the level above and new displays of some of the exhibits. I even got to have a sneaky peak of the space which offered rooftop views across the town – you could even see the Westbury White Horse from here too.

Trowbridge Museum are currently developing more arts and crafts courses and are now offering more adult workshops including an Introduction to Peg Loom Weaving, Colourful Collages and Festive Felting in addition to the workshops run in the school holidays for children.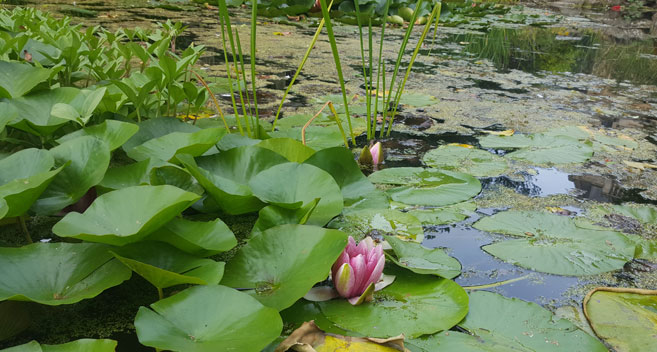 As it was a nice day, my next thing to do was to explore some of the park areas in and around the town. My first stop was the Sensory Garden which is located at the rear of Trowbridge Town Hall. It's a pretty and tranquil spot with a pond with lily pads and nature areas with a wealth of birds and insects making their visits here too.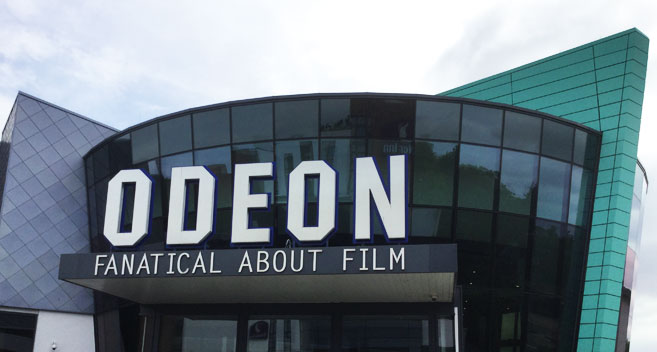 The town park was busy with families and the area around the new Odeon cinema was buzzing. There are several restaurants here too and you can even enjoy a spot of al fresco dining.

After exploring some of the nooks and crannies of Trowbridge including finding the Blind House (where drunks in times gone by used to be locked up) and the building where the teasels used in the mills were dried, I made the short drive to Hilperton.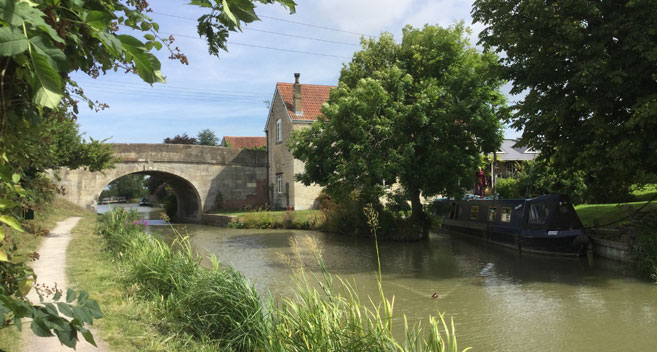 Hilperton sits to the northeast of Trowbridge. It's a pretty village with some interesting architecture and some lovely looking cottages. The area has its own marina along the Kennet & Avon Canal and you can enjoy walks along the tow path. It was very peaceful strolling along here and watching a couple of the barges pass by.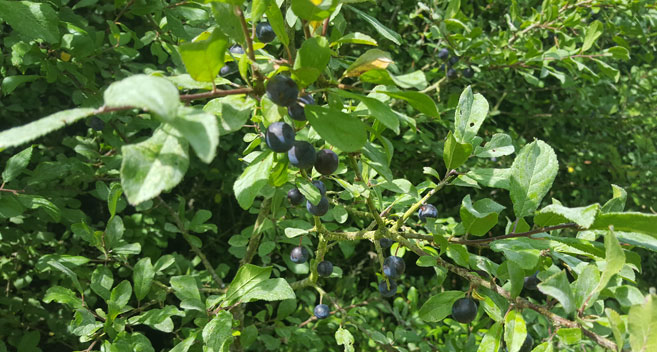 My final stop of the day was at Southwick Country Park, on the southwest side of Trowbridge. It's a popular area with dog walkers and runners (in fact it is home to Trowbridge's weekly Parkrun) and is also ideal for foragers. I noticed that there were quite a few sloe and blackberry bushes and even a handy recipe for how to make sloe gin on one of the noticeboards. It also looks as if there are quite often children's events here including den building and countryside treasure hunts.
Here's a little video I created on a GoPro showing some of the areas I've mentioned above:
Related
1 Comments