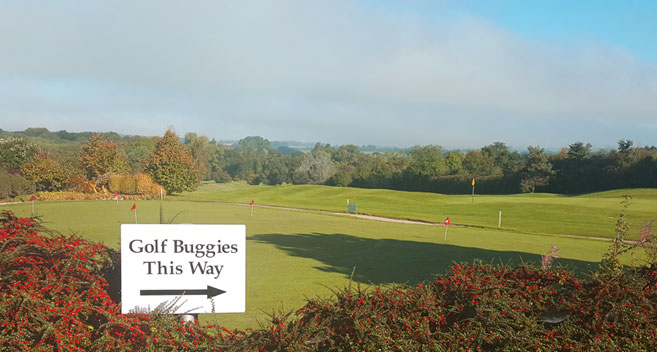 By Emma Kirkup

When I told my friends that I was going to have a beginner's golf lesson they laughed at me. Not because golf isn't a good hobby to take up but more because I'm not particularly well known for my coordination! (Charming I know!).

As I arrived at Cumberwell Park Golf Club, just outside Bradford on Avon, I was warmly greeted by my coach for the morning, John Jacobs. John's first question to me was whether I'd played golf before. I had to confess that I'd only ever played crazy golf which I didn't think would necessarily be that useful for my lesson! I also warned him about my lack of coordination but he quickly put me at ease and told me that he often teaches people who have never played before.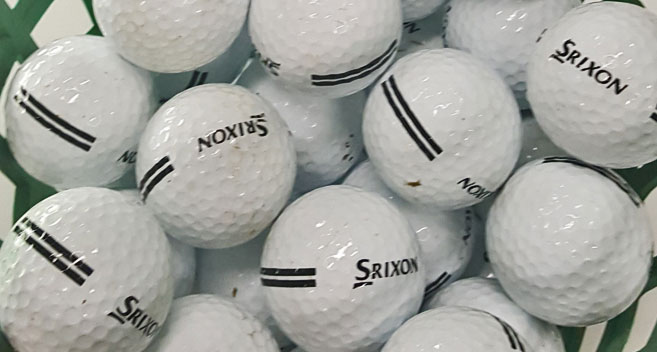 We walked over to the driving range where John informed me that we'd be practicing my swing. This involved learning how to grip the club correctly, practicing the movements and perfecting my posture. He also explained how I should be making contact with the ball and that it's common for someone on their first lesson to not actually hit the ball.

After watching John explain the technique, it was time for me to have a go. By trying out my swing in slow motion, I then was encouraged to try and tee off. I was shocked that I actually managed to hit the ball! In fact, I hit several of them. Admittedly some of them went sideward but after correcting small things like my footwork, I did notice a difference in the distance and power of my shots.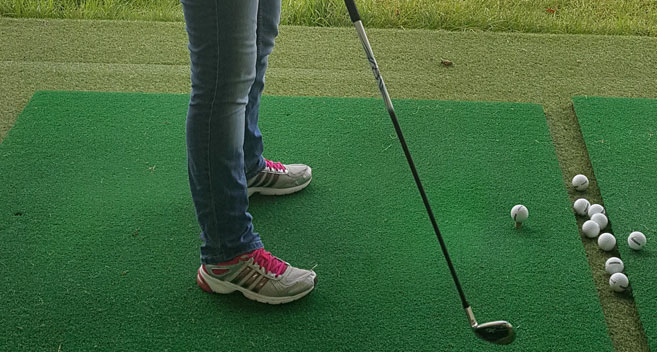 The lesson I had was 30 minutes long and by the end of it I felt a lot more confident about hitting the ball and wouldn't mind trying it out again to see if I could improve it more. John was a very good instructor, very calm and patient with explaining it to a beginner like me.

Within the teaching area there, customers can try out different brands of club to get a feel for which they prefer (these can also be purchased in the shop).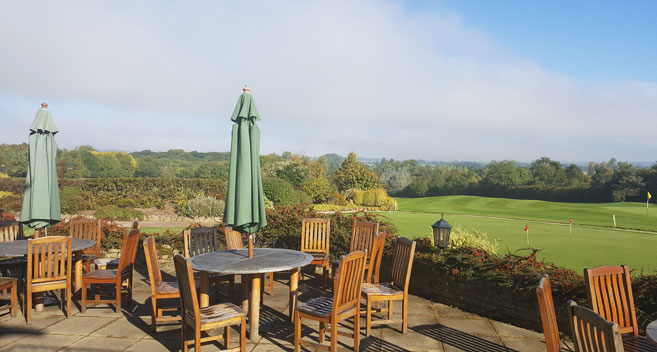 After my lesson, John took me on a quick tour of the club and showed me the start of some of the courses here (there are four courses in total) as well as a short game area and two putting greens. The clubhouse was a lovely venue that's built in the style of a traditional Wiltshire barn with fantastic views over the Wiltshire countryside. I enjoyed a nice warming cup of tea whilst watching some of the golfers begin their rounds.

You don't have to be a member to play here and in fact there are even some self-catering cottages on site that you can stay in if you fancy a golfing break and look out for events that take place here, I noticed for example a poster detailing a talk on wildlife of Cumberwell Park which is coming up soon.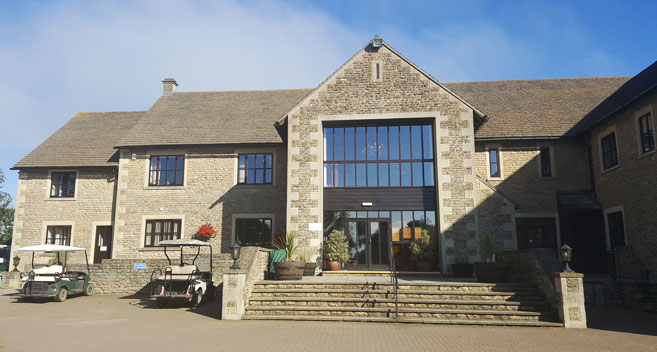 If you are interested in learning how to play golf you can book one-to-one 30 minute sessions, longer lessons or group sessions with one of the four professional coaches at Cumberwell. After picking up a leaflet on leaving the club, I read that John is in fact a Golf Monthly Top 25 UK Coach.

For those who are a bit more seasoned to golf than me there is the opportunity to play 9, 18, 27 or 36 holes here at Cumberwell Park.

A big thank you to John for his patience with me! I will certainly give golf a go again sometime.

To find out more about other golfing venues here in Wiltshire check out the following link.
Related
2 Comments