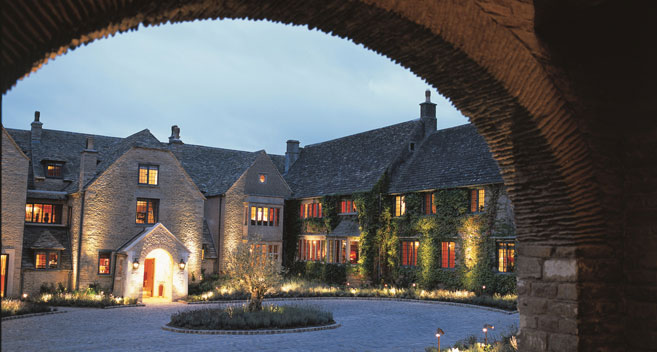 By Theresa Hopwood

Back in July I was delighted to open a birthday present to discover a beautiful folder containing a voucher for the cinema at Whatley Manor Hotel and Spa, near Malmesbury.

Looking at the programme on line I chose to book for "Joy" giving me something to look forward to as the dark evenings drew in come October. As my daughter and I drove up to the hotel last night I knew I had made the right decision, the tree lined entrance was beautifully lit and the hotel itself looked so welcoming with the soft glow from the windows beckoning us in.

We had been advised to arrive at 8pm but a good journey and enthusiasm meant we arrived at 7.45pm. Whilst we took in the beautiful courtyard, we were very courteously greeted by a member of the Whatley team, who offered to make our wait even more pleasurable by taking our complimentary drink in the hotel rather than the cinema. He led us into reception where we were again made very welcome by the receptionist, and through to the beautifully furnished drawing room where a log fire was burning. The gentleman who had greeted us then brought an excellent glass of red accompanied by olives and nuts as we relaxed in the super comfy sofas in front of the fire.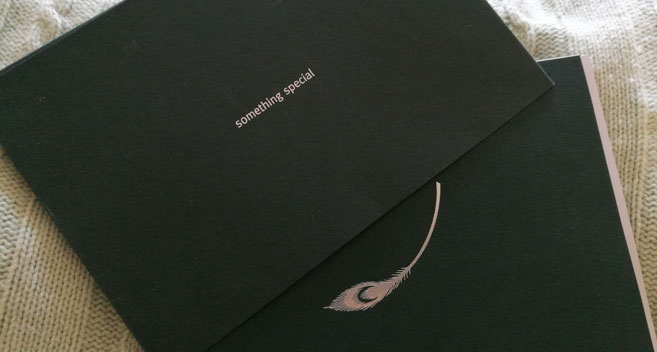 At about 8.20pm we were invited to head over to the stylish 40 seat cinema and relaxed into luxurious seats with the best popcorn, and luxury Eton Mess ice creams! Whilst we are not talking big screen here, it was certainly large enough to make the viewing experience comfortable and enjoyable. As my daughter is a designer the film was a perfect choice, the subject being a woman's life changed by designing a miracle mop! It was an understated film with an outstanding cast, very enjoyable and perfect for the setting.

Whilst I have been fortunate enough to visit Whatley Manor on a number of occasions this was my daughter's first visit. She is now very keen to go back to appreciate the beautiful grounds in daylight, and suggested we visit the spa one evening too! I am now waiting for her design career to take off so that she can treat me to an overnight stay in one of the hotel's stunning rooms!
In addition to cinema nights, look out for other events at Whatley Manor and Spa including cookery classes, spa events and more on our what's on pages.
Related
0 Comments