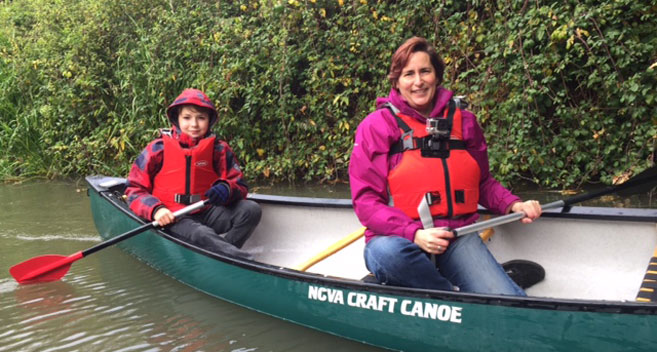 By Florence Wallace
The Kennet & Avon Canal has so much to offer, so when I was asked whether we wanted to hire some canoes for a couple of hours to explore the Devizes section of it from the water, I jumped at the chance to investigate it with the family.
We arrived on a chilly but bright Sunday morning and met Rob - who told us all about the Devizes Marina Village. It's a large Marina with many moored canal boats. They have 5 Canadian canoes which can be hired for 2, 3, or 4 hours or all day. They also have day canal boat hire for up to 7 people.
The canoes took 3 people in each and as we were a family of four we opted to take two canoes - one adult and one child in each!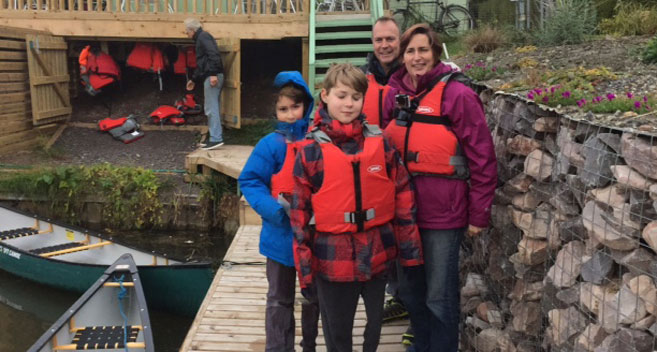 After being fitted with life jackets and advised to turn left out of the Marina to avoid heading towards the Caen Hill Locks, we boarded our canoes, and were surprised (and relieved) to discover they are incredibly stable.
As we left the marina I noticed a flock of swans and cygnets, and nervously enquired whether they were dangerous at all. Rob replied: 'No, however they are inquisitive and the cygnets are having flying lessons!'. This was dramatically confirmed as the entire flock noisily took flight as we approached.
Unlike kayaks these Canadian canoes had one small paddle which could be used on either side to steer and propel them forwards. Following some tacking from side to side and a few close encounters with reeds and bushes, we were off to enjoy the beautiful Kennet & Avon Canal.
It was a peaceful morning with the occasional runner along the tow path or canal boat owner sweeping their decks. There were also a number of kayaks travelling up and down stream - all of which made it look very easy! The autumnal colours of the leaves were glorious and the bends and bridges we navigated made for picturesque reveals.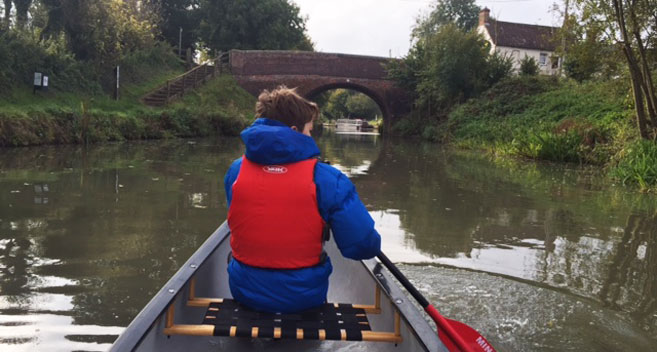 Seeing the canal from this angle was great fun - we were keen to spot wildlife but the volume of our expedition rather impeded this!
In spite of this we did spot a variety of bird life as well some fish and the kids kept a keen eye out for abandoned tennis balls to rescue and take home to our dogs.
As we returned to the Marina (with three tennis balls) we were welcomed by Rob who helped us out of the boats. We'd been out for a while and had definitely earned the hot chocolate with cream from the Marina Café.
It was a really fun expedition which is suitable for people of all ages and abilities as you can take it at whatever pace you want – apparently quite a few people stop off en route at a canal-side pub to enjoy lunch before heading back.
2 hours Canadian Canoe hire for up to 3 people costs £24, 3 hours £29, 4 hours £34 and all day £38. There are many pubs will canal boat access along the route. Day Canal Boat hire for up to 7 people - winter hire costs from £95 (mid-week) to £125 (weekend), summer hire costs from £125 (mid-week) to £145 (weekend).
Check out our video below which we filmed on a GoPro:
Related
0 Comments