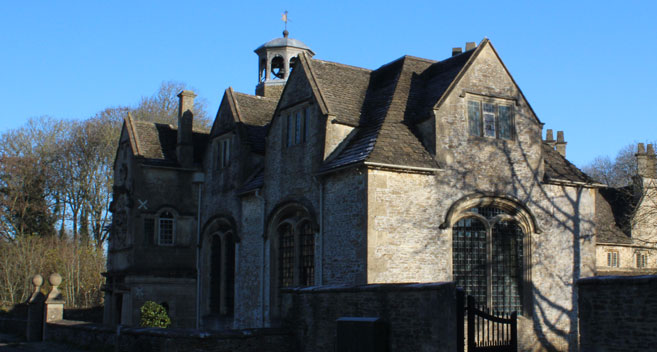 By Emma Kirkup

If you've watched any of the BBC's most recent adaptations of Poldark then you may see a familiar street scene make an appearance, Wiltshire's very own Corsham.

I headed to the town on a glorious winter's day. The sun was beaming down and the frost was sparkling on the grass as I began my walk through some of Corsham Court's parkland towards the Pound arts centre.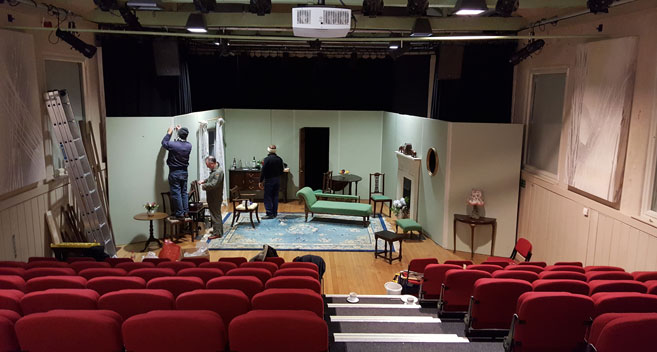 As is always a good way to start a day's exploring, I popped into the Pound for a cup of tea. I must admit it was very much needed after the frosty morning and it was nice to see all the comings and goings of this busy building. As I made my way around, there were preparations for an art class, people perfecting props and scenes in the main auditorium for a theatrical performance taking later this week and people working on the new exhibition featuring artists from the south west which is due to open later this week.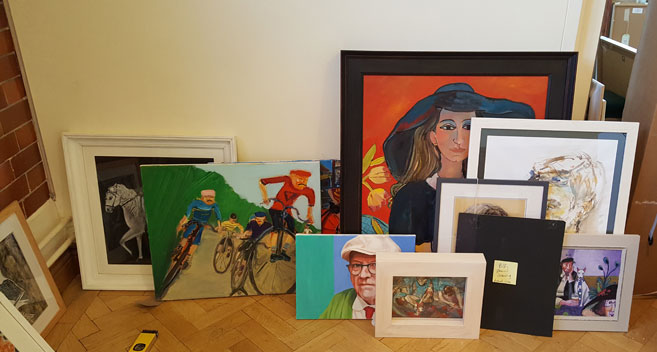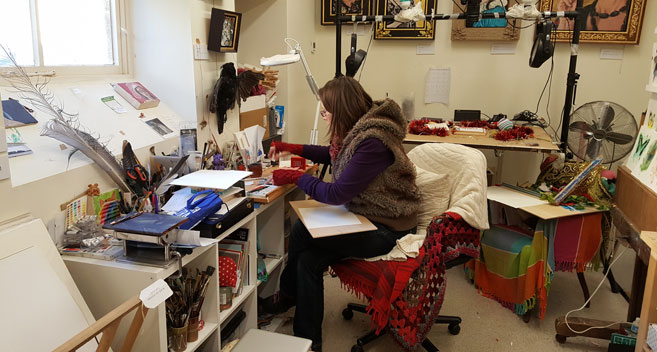 Another bonus about a visit to the Pound is the opportunity to see the centre's three resident artists at work. I had the chance to meet with Caroline, who does fine art and illustration. There's also a resident guitar maker and a ceramicist on site.

After a good nosy around, and many a picture taken, I braved the cold and headed back towards the main town, passing the alms houses, strolling through Corsham's park towards the Corsham Court lake (how had I never been to this part of Corsham before?!) and then back up towards the High Street.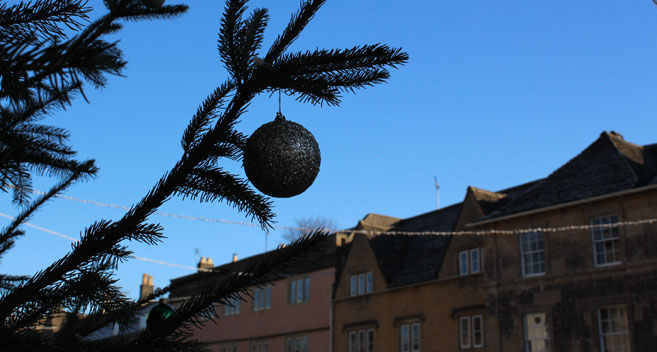 The town was dressed for Christmas, and the pretty decorations were very much in keeping with the historic facades of the buildings and the period feel to the town. You can see why the town was chosen as a filming location!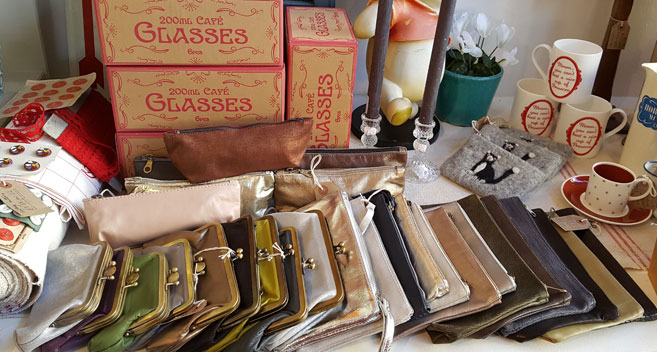 There are some great independent shops perfect for picking up a unique Christmas present including the Made in Corsham area of the Tourist Information Centre and a cute shop opposite which sold pretty peacock gifts – if you weren't aware, Corsham has famous resident peacocks which often roam the High Street (they belong to Corsham Court). Unfortunately on this occasion I think the weather was just a bit too cold for the feathered friends as I didn't see any of them.

If you fancy a spot of lunch or even just a cup of tea, there are several options within the town including The Methuen Arms (you can also stay here too). On a warmer day, there's a nice garden you can rest in.

Have a look at the short video I've produced of my explore of the town:

And if you are interested in exploring Corsham, we'll be holding an instameet with Igerswiltshire there on 21 January 2017. Look out for announcements on our Instagram feed.
Related
0 Comments