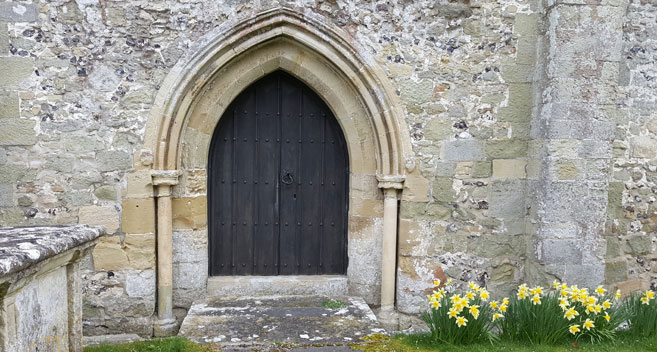 By Emma Kirkup
I've always enjoyed walking and had the opportunity to join Chris Lyne of Guided Walks in Wiltshire for a guided walk in the Chalke Valley, to the south west of Salisbury.

Donning my trusted walking boots, I met Chris at Broad Chalke where he ran through a quick safety briefing including a run through of the walk that we'd be doing and some of the features we'd see along the way.

I've often driven through the Chalke Valley but ashamedly haven't walked much of it, something I was keen to rectify!

We began our walk by the church, walking through the churchyard passing the blossoms and daffodils and then heading down towards the gin-clear chalk streams which the area gets its name from.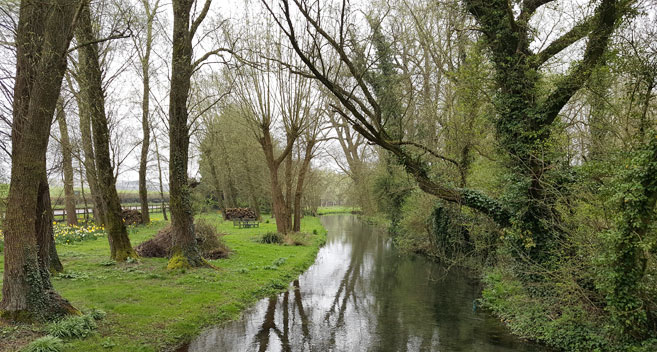 It was very much a spring day, with the sound of birdsong, the bleating of newly born lambs in the fields and spring flowers emerging. Our walk continued following near to the River Ebble, on relatively flat land.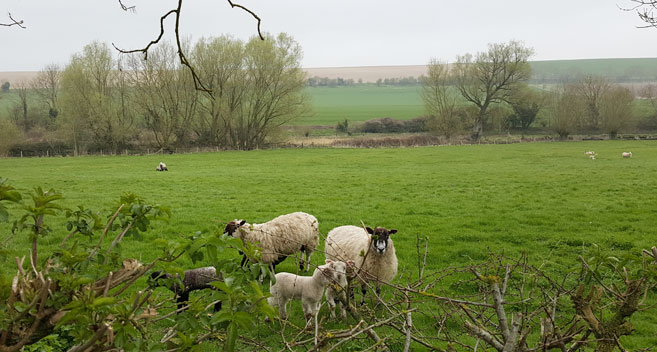 There were several stiles along the path and Chris showed me the safest way to cross over them, which was easy to do and reduced the possibility of slipping or falling, something I'd never realised I'd been doing so wrong for all these years!

We passed some beautiful cottages, converted barns and a mill as we approached the small village of Croucheston – it's easy to take the area for granted but it really is stunning, you can see why it's designated as an Area of Outstanding Natural Beauty.

Our next bit was to prove a bit more of a challenge as we began a short but steep climb up Knighton Hill. The views from the top were certainly worth it though; we could even just make out the faint outlines of Salisbury Cathedral's spire in the distance!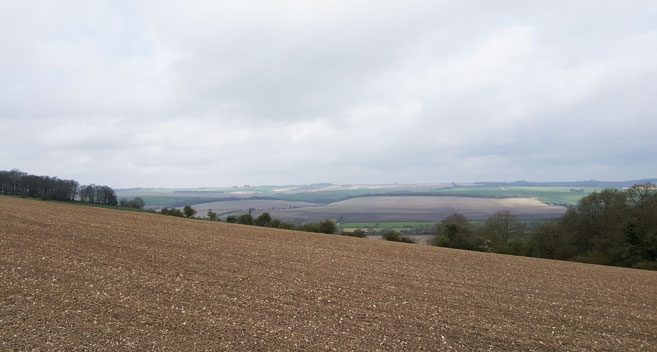 At this point, we practiced a bit of map-reading and compass skills however walks with Chris don't have to involve this, he's more than happy to do all the guiding if you just fancy a walk! But being the keen geographer that I am I found his tips and techniques very useful skills to learn.

As we continued the journey so we did a circular route back to Broad Chalke we passed alongside Middleton Down Nature Reserve, under the care of Wiltshire Wildlife Trust. Cattle and sheep graze this downland and the views are beautiful. I made a mental note to return here again sometime with my 'posh' camera!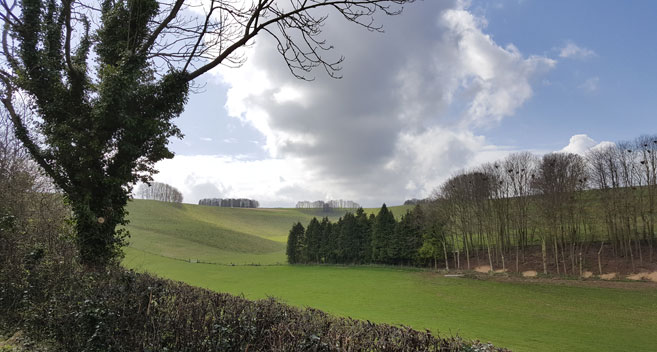 I saw (or heard) a fair bit of wildlife on the walk as well including skylarks, birds of prey, pheasants and the evidence of badgers and deer, a real bit of timeless countryside.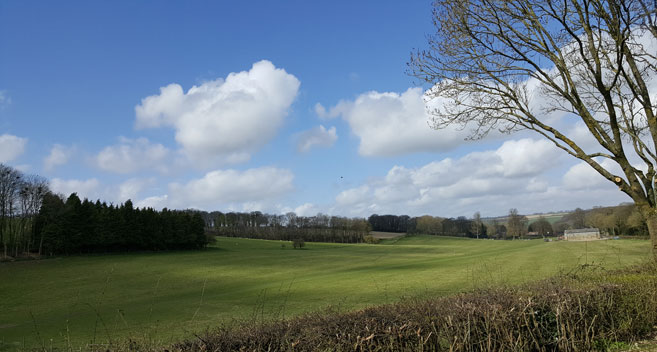 After approximately six miles of walking, we reached our original meeting point and a good time to catch up on the morning's adventures. I really enjoyed getting to see more of this area and it helped remind me that there are so many great walks on my doorstep.

Chris has been running his walking company in Wiltshire for a couple of years and will tailor walking routes to people's interests and fitness levels. This Broad Chalke circular walk is just one of the walks that he can do and he's happy to take out individuals or small groups of people with his rates starting from just £40.
Related
0 Comments