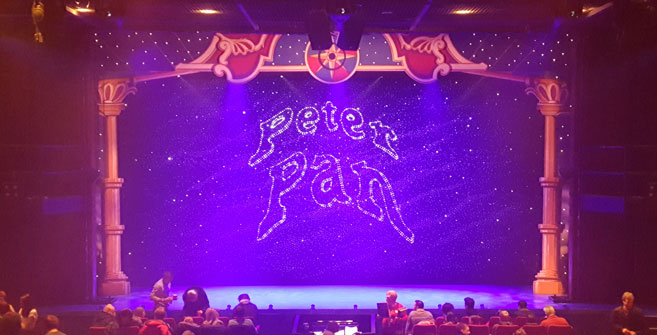 On a cold winters night I ventured out of Salisbury and made my way to the pantomime at Wyvern Theatre, Swindon. This year's show is Peter Pan starring everyone's favourite EastEnders star Adam Woodyatt (Ian Beale). We were welcomed in the foyer by people in appropriate Peter Pan outfits and Christmas jumpers a good indication that it would be a fun evening. We quickly warmed up with some mulled wine and nibbles then went to our seats to soak up some of the atmosphere. Not usually one to watch a pantomime I was quite excited to see what it had in store.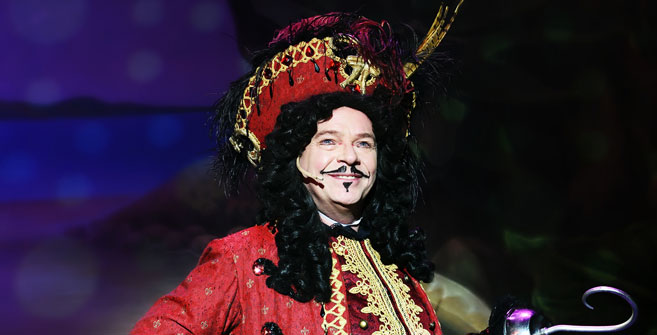 Eliza played by Danielle Black kicked off the show welcoming everyone to the Wyvern and getting them into character with a chant incorporating "Swindon" which got everyone going. All the elements of the traditional pantomime were there. The slapstick humour, cringeworthy elements, and excellent audience interaction that make you feel part of it.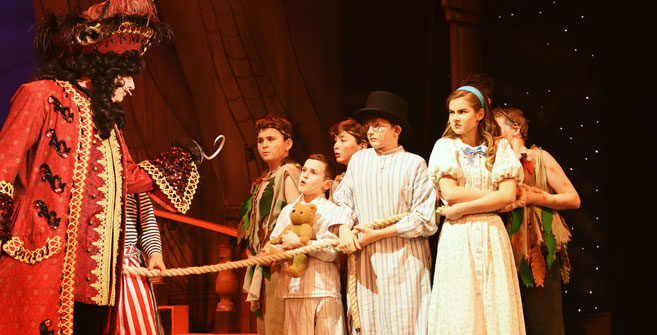 A charismatic Smee played by Anthony Lawrence was fantastic especially considering it was his first pantomime role. If you don't know the tale, Smee is Hook's (Adam Woodyatt) right hand man who turns on him, to side with Peter Pan (Ryan Anderson), and the onstage relationship between the three of them was really amusing to watch.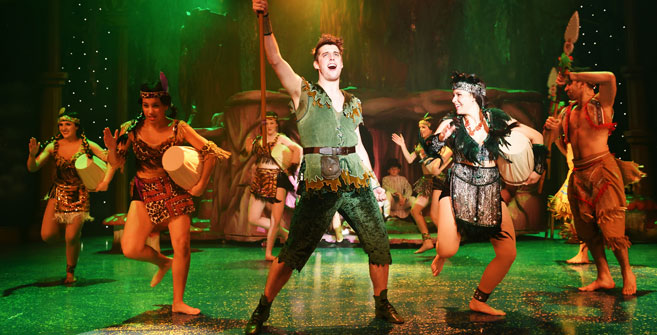 There's lots of humour to make your cheeks hurt and keep a smile on your face throughout. From Captain Hook being stalked by a crocodile, to a mash up of the 12 days of Christmas which ended up in disaster with Hook, Smee and one of Hooks men on the floor. You're always brave to sit on the front row in a Pantomime and poor John and his family were certainly not exempt from being teased, which made it naturally amusing for everyone!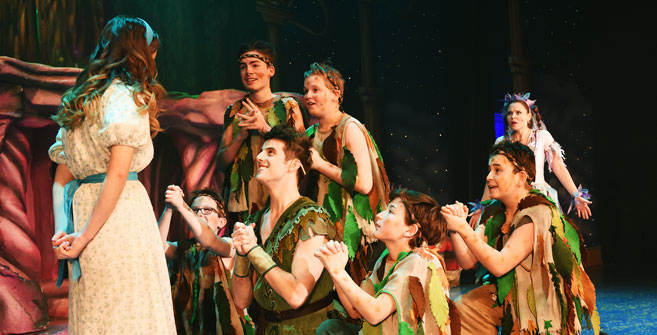 Peter Pan performed a few solos featuring some UK boy band top hits which were extremely catchy and made everyone sing along too. The choreography was excellent especially the dance between Tiger Lily's gang and Peter Pan. The lost boys played the part well along with the Darling children and they definitely reached out to the children in the audience. It's a modernised pantomime with mentions of Snapchat, Tinder, and references to Swindon which made it easy to relate to.
Expect plenty of singing, dancing, custard pies and enthusiastic entertainment, an extravagant set, vibrant costumes, and more. The pantomime is on until the 31 December so make sure you get your tickets soon. They have also announced that next year the pantomime will be Aladdin, and we can't wait to go back! To find out more about the Wyvern Theatre click here.
Related
0 Comments