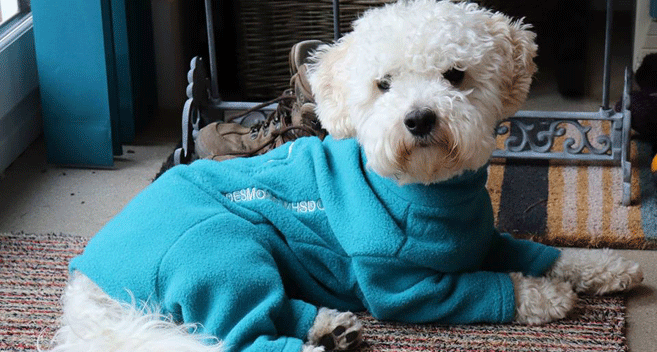 A guest blog by Helen Miah
Hello everyone, my name is Desmond. I am a 10 month old cavapoo pup and I am a bit cheeky – at least that's what mum says. Mum works for the Stonehenge and Avebury World Heritage Site Coordination Unit. It's a great job for her and, it seems, for me too. You see the thing is, I've got a very special job to do this spring and summer. I am going to go out and explore the World Heritage Site. Yep all of it - well not all of it, obviously only the places that dogs are allowed, so not Stonehenge itself or any private farmland - but, not just the stone circles that you probably already know about but lots of the other monuments and special places. Did you know there are over 700 monuments across the two landscapes and miles and miles of permissive paths for us doggies to enjoy?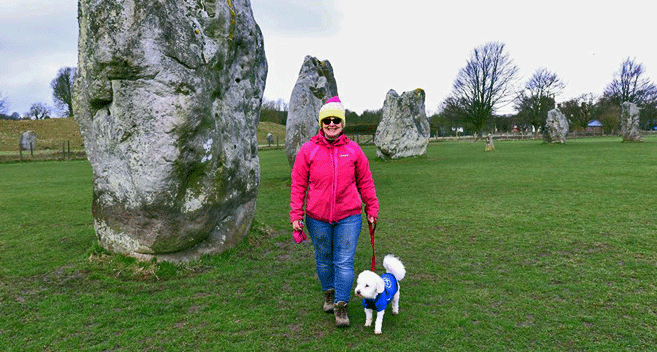 Apparently, according to mums boss, I can be a really useful dog and help spread the word about how great the World Heritage Site is and how important it is for dogs to be on their best behaviour and take note of all the signs about wearing our leads 'n' stuff and for starters we've got to stay well away from the fields with livestock at Durrington, the Cursus and Avenue fields at Stonehenge. Oh and she also told me I am not allowed to do any digging of any sort, no, none at all. That's ok tho cause I'm not much into digging, not like some of my doggy pals.
Mum says she's gonna get us one of those official maps that English Heritage have made which shows all of the footpaths and byways and places where I am allowed to go, apparently you can download it here! The boss says there are seven key things that make Stonehenge, Avebury and Associated Sites a World Heritage Site, she calls them attributes of Outstanding Universal Value, or OUV for short. Mum thinks each of my blogs could feature one of these attributes of OUV. I'm not sure about that I thought it was all about going for a walk! Yeah, she promises there will be lots of walks but she says this first blog is all about getting everything ready; introducing me, some photos from my first 'official' photo shoot and featuring one of the World Heritage Site partners, The Salisbury Museum.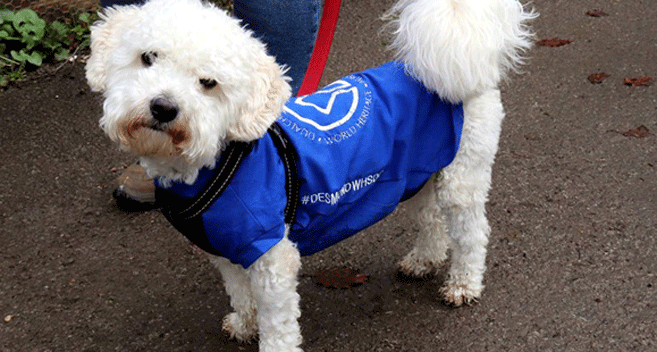 They've got an amazing archaeology gallery there. The Wessex Gallery is like a journey back in time from the medieval period to the earliest evidence of human occupation in the Salisbury area. They have loads of things from Stonehenge too, mum says the way they have displayed the collections and integrated the art and history collections – there's a famous watercolour of Stonehenge by some guy called Turner apparently – is really cool and makes the gallery even more fun to explore. And the other thing they've got at the Museum at the moment is a beautiful, thought provoking exhibition called Towards Music by Brian Graham.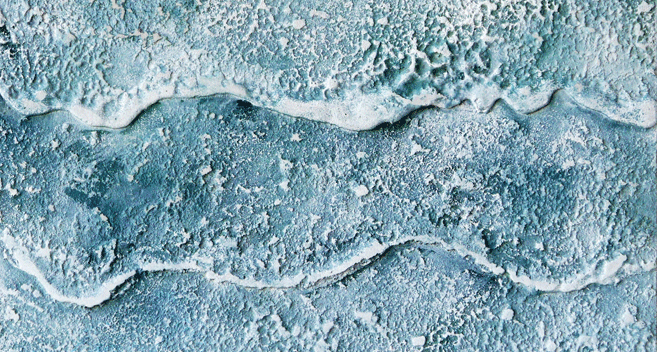 I wasn't allowed in The Salisbury Museum but mum says this exhibition is a perfect example of OUV #7 which is all about "The influence of the remains of Neolithic and Bronze Age funerary and ceremonial monuments and their landscape settings on architects, artists, historians, archaeologists and others." She's right you know, the artist is indeed inspired to consider the very beginnings of human communication, of dance and music, to reflect on deep time, ancient landscapes and ceremonies. The exhibition is on until Saturday May 12th and mum says it's just gorgeous. She also said she enjoyed some scrummy cake in the café too. Grrrrrrrr she never brought me any cake!
Hope you enjoy the photos from my first photo shoot with Aunty Josie at Avebury. There will be lots more from me next time featuring World Heritage Day which is on the 18th April, you can find out about everything that's going on here.
Woof, woof, woof, woof
Desmond the Dog xx
Keep up to date with Demond's journey by following him on instagram @desmonddivadog and #desmondwhsdog
Related
0 Comments