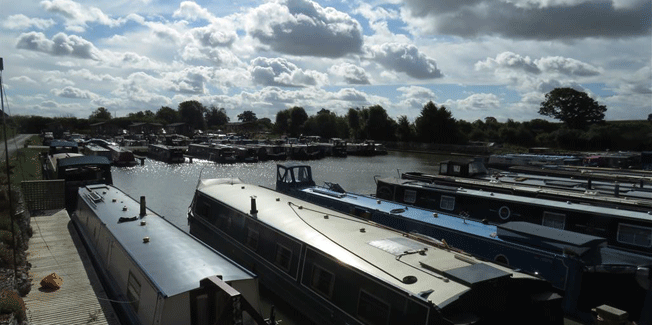 By Elaine Massung
How many of us tend to overlook what's on our doorstep for the lure of exploring further afield?
I'll be the first to put my hand up—guilty as charged. My holidays are usually to places like Ledbury in the Malverns to uncover a bit of history, or walking trips in Devon to experience a different pace of life. But earlier this year I started to wonder if my case of the-grass-is-always-greener syndrome was causing me to miss out on things in my local patch. So I started taking advantage of Wiltshire's wealth of beauty spots, regularly visiting places like Castle Combe, Lacock, and Devizes.
These excursions had a few funny side effects: I began to realise that everything I had gone to see elsewhere could practically be found in my own backyard. Not only that, but the feeling was addicting—discovering new things in an area I thought I knew made me wonder what else I was missing.
It turns out the answer is places like the Devizes Marina, the home to dozens of beautifully painted narrowboats. Having breakfast at the Marina Café recently was like entering another world, a calm oasis that I didn't realise existed just a stone's throw from the hustle and bustle of the town centre. Starting the day with good food, friendly service, and a tranquil setting is definitely to be recommended, and it's always great when you can add a new restaurant to your list of local favourites.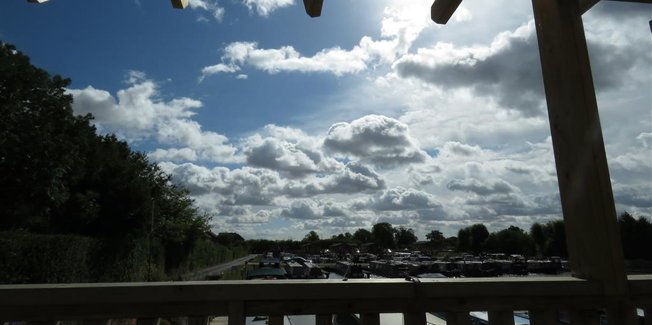 Then there's the Caen Hill Locks. I knew they existed. I even vaguely knew some of their history. But I had never taken the time to visit them in person until just a few weeks ago. And they are simply amazing. Not only for the original feat of nineteenth-century engineering that figured out how to move water and boats uphill, but also for the fantastic efforts of the Canal and River Trust to maintain this historic landmark. I already have a return trip planned to walk further along the canal, and I now realise that's another advantage of exploring closer to home—there is no need to try to squeeze in every activity over the course of a long weekend, or worry about losing out due to bad weather. Instead you can easily return to cover new ground as and when the mood strikes you.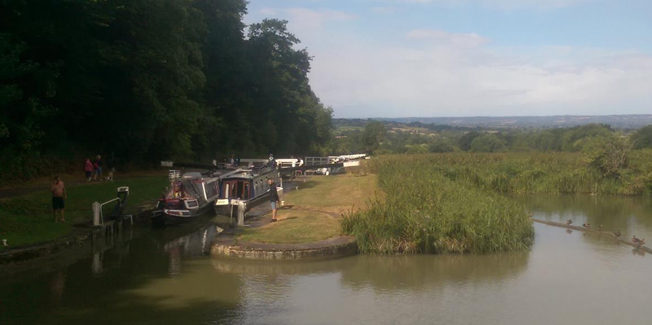 Which is something I wish I had realised before neglecting Bowood House and Gardens for nearly a decade! I hate to admit the number of National Trust properties I have visited across the country while ignoring a historic building that I drive past on a weekly basis. But having the opportunity to explore the house, garden, and "Capability" Brown landscape was a real highlight of a recent excursion ... even if I spent part of the day kicking myself for not having done it sooner.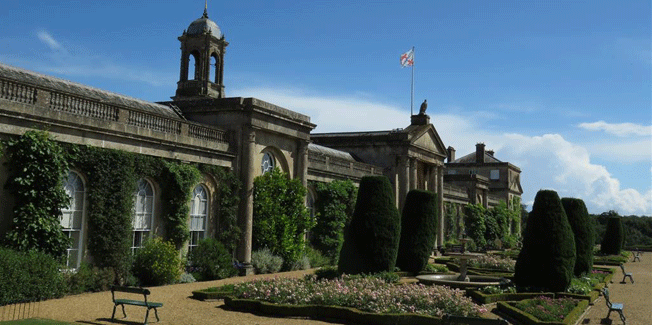 I'm trying to make up for this lost time by investigating some of Bowood's other offerings, like tours of the private walled garden and relaxation days at the Bowood Spa; indeed, each local outing seems to spark the desire to see even more. Make your own time for Wiltshire—and time to (re)discover what's on your doorstep—and you might be surprised at what you find. I certainly was.
---

Elaine Massung is an American who calls Wiltshire home. She writes about travel, nature, history, and tea on the MissElaineous Blog.
Related
5 Comments