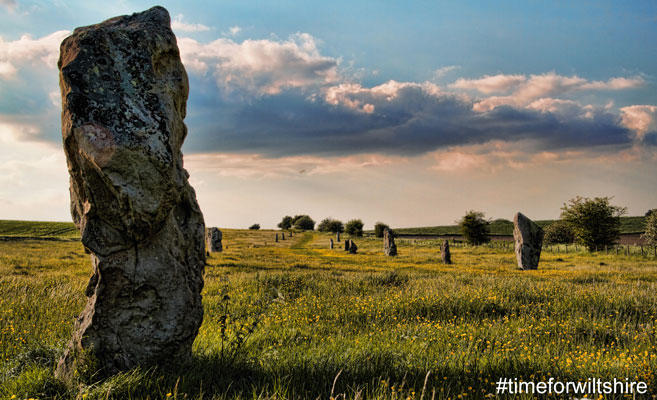 Wiltshire, a county rich in history and heritage sculpted into our landscapes, towns and villages. For the chance to explore the history further join in with England's largest festival of history and culture, Heritage Open Days. Discover hidden gems around Wiltshire and try out something new. The added bonus, it's all for free!
Mompesson House
The beautiful National Trust property Mompesson House will be taking part in Heritage Open Days on Saturday 8 September. The perfect opportunity to explore the Queen Anne House, discover impressive Turnbull collection of 18th-century drinking glasses and relax in the peaceful garden and tearooms.
Crofton Beam Engines
A unique Grade I Listed canal-side Georgian steam pumping station, Crofton Beam Engine. Built 200 years ago to supply water to the highest point of the Kennet & Avon Canal will be opening its doors for Heritage Open Days
Bradford on Avon
Explore the much-loved Bradford on Avon Town Bridge Lock Up during Heritage Open Days, a rare opportunity as it is not usually open for members of the public. Definitely one to look out for and a fantastic photographers' location.
Wiltshire Museum
For Britain's best bronze collection, a family friendly atmosphere and a place to learn all about Wiltshire's history, Wiltshire Museum is a must during Heritage Open Days.
Salisbury History & Heritage
Inspiration for John Constable, the Harnham Water Meadows is one of the most photographed spots in Salisbury. Discover the history of the water meadows with Dr Hadrian Cook on Friday 7 and Saturday 8 September.
The Salisbury Guildhall will also be taking part and if the Bradford on Avon cell experience has inspired you to visit more, then definitely book onto this tour of Salisbury Guildhall Cells and Tunnels
The Courts Garden
A horticulturalist heaven The Courts Garden in Holt will open its gates for free this Sunday 9 September. Take a relaxing stroll around the gardens and enjoy a cream tea at the Rose Garden tea room.
Cherhill Down
Discover the Wiltshire countryside on Guided Walk at Cherhill Down. If you're looking for fabulous views and reason to get active this one's for you!
American Museum in Britain
On Saturday 15 September The American Museum in Britain welcomes you to the grand opening of their New American Garden and Mount Vernon. Celebrating the very best in American Heritage and horticulture, with some help from Alan Titchmarsh!
Trowbridge
Explore art in Trowbridge on Saturday 8th September for their History and Heritage Event. The collaborative event with Town Hall Arts, Drawing Projects UK, Court Street Gallery and Trowbridge Museum will showcase the artistic offers in Trowbridge.
Click here to find out more about what's on and make sure to share your photos with us using the #timeforwiltshire. For specific timings and openings please click on the links provided.
Related
0 Comments