Join us in Wiltshire this September for all sorts of fun activities and events! Let us tell you what's on this month - we've got supper clubs, literary talks, exhibitions, horse racing and much more. There are also plenty of family-friendly events taking place for parents and children to enjoy together, including hot air balloon festivals, apple pressing and bird of prey displays. Read on for more inspiration on how to spend September in Wiltshire...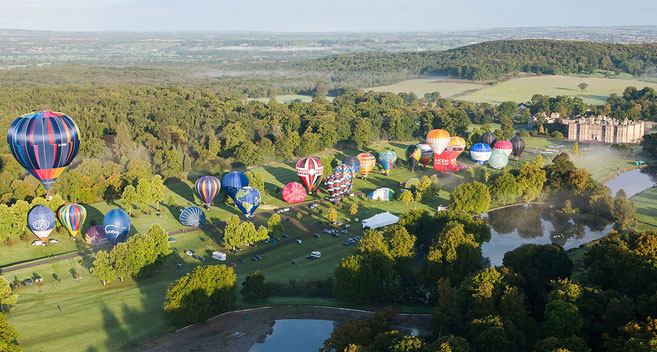 Festivals and Fairs
September is a great month for attending all sorts of exciting festivals and fairs. There are many to choose from... The month begins with the White Horse Classic and Vintage Vehicle Show, back for its second year with hundreds of exhibition vehicles on display underneath the wonderful Westbury White Horse. Expect classic cars and motorcycles, vintage tractors and classic commercial vehicles. Longleat's fabulous annual Sky Safari takes place from 13 to 15 September, filling Wiltshire's skies with colourful and imaginative hot air balloons. This is Europe's biggest annual hot air balloon festival with over 150 balloons taking to the air above the park. Fabulous! Marlborough LitFest celebrates its 10th birthday this September with a host of exciting literary activities, talks, workshops and events. Big name authors attending include Ian Rankin, Carol Ann Duffy, Robert Harris, Cressida Cowell, Joanne Harris and David Baddiel, alongside up-and-coming novelists. The West of England Festival of Textiles will take place on 1 September in Trowbridge, celebrating the area's heritage of textile production as well as celebrating the work of contemporary textile artists. Meanwhile, on 7 and 8 September, STEAM hosts the Swindon Railway Festival, featuring a wonderful array of model railways to admire. There will be plenty of family activities taking place as part of the railway festival, including activity trails, interactive model railways and special children's play areas.
Food and Drink
Foodies won't be disappointed this September in Wiltshire. For an indulgent evening out, head to the Supper Club at Rick Stein Marlborough on 17 September. This communal style supper club focuses on good food and good conversation, featuring a specially prepared two course meal plus wine for £45 each. Meanwhile, Saturday 28 September is Apple Day at Woolley Grange Hotel! The whole family can help out with pressing apples and then enjoy some tasty apple cake and coffee afterwards. The following day is Salisbury Food and Drink Festival, where you can browse lots of lovely food and drink stalls plus enjoy wine tastings and cookery demonstrations.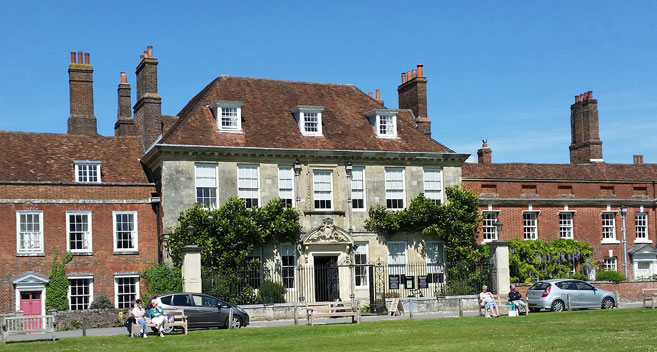 History and Heritage
Heritage Open Days take place across the country every September, making this the ideal time of year to find out more about local history and heritage in Wiltshire. Mompesson House in Salisbury will host a free Heritage Open Day on Saturday 14 September, welcoming visitors in to explore the eighteenth-century townhouse and its lovely garden. Meanwhile, the historic town of Calne will bring the past to life with a Heritage Open Week from 16 to 22 September. There will be open days, talks and guided walks, many of which are free to attend. And throughout September, you can visit the Still Digging... exhibition at Avebury, a display about the last 20 years of excavations at Avebury. Find out more about the recent discoveries and ongoing research focused on the fascinating prehistoric landscape at Avebury, where ancient standing stones have intrigued and inspired historians for generations.
Special Events
For something a little bit different, head to the Hawk Conservancy Trust on the Wiltshire border on 7 September to celebrate International Vulture Awareness Day! Vultures are ecologically vital and are the most threatened group of birds in the world - come along to learn more, watch bird of prey flying demonstrations and even meet a vulture. From 7 to 30 September, there will also be a Sculpture Exhibition outside in the garden at Avebury Manor. Explore the beautiful gardens and find works of art hidden amongst the plants. Pieces on display will include glassworks, bronzes, ceramics and wood, many of which are for sale. Finally, September will also include two chances to enjoy an evening at the races, with Salisbury Racecourse hosting evening racing on 3 and 13 September.

Need more inspiration on what to do in Wiltshire this month? Have a look at what's on this week and what's on this weekend for more bright ideas! Plus, you can book accommodation and check out Wiltshire's many marvellous attractions.
Related
0 Comments