The Pound Arts Centre have released their programme for the first quarter of 2020 (January to April) and they have some great events coming up. The Pound is a welcoming and vibrant arts centre based in the charming Wiltshire market town of Corsham. Here are some of the highlights of their packed, varied and exciting 2020 programme.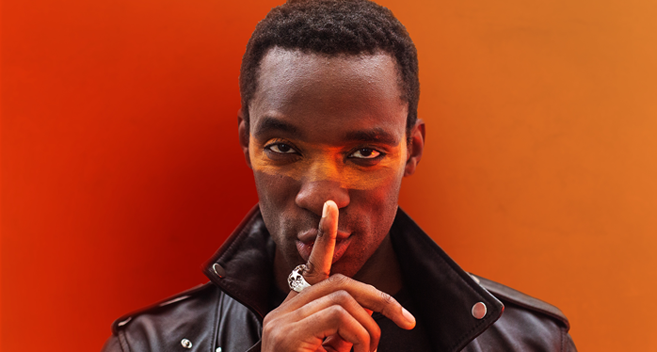 If you are looking for some laughter to blow away those New Year blues The Pound has some great comedy names gracing the stage. Stuart Goldsmith takes a break from his successful podcast 'The Comedians Comedian' to bring his new show 'End Of', an odyssey on how everything works out in the end to Corsham. Jessica Forteskew (Cuckoo and Motherland) brings her latest show 'Hench' where she explores her 'big strong strength'. A brilliant combination of music and comedy, sisters Flo and Joan follow up last year's sell out Edinburgh show with their latest instalment 'Before the Screaming Starts'. Dubbed the 'Brian Cox of comedy' by the Guardian Rob Auton brings his 'The Time Show' to The Pound in April.
Music also makes up a big part of the of The Pound's programme, the highlights in the coming months include 'Knight and Spiers'. Peter Knight, legendary violinist and ex-Bellowhead member John Spiers bring an evening of improvisation and invention of mysterious tunes to Corsham. If you're a folk fan then be sure to check out the 'Ye Vagabonds' staples of the live music and session scene. Brothers Brian and Diarmuid MacGloinn are playing their own original songs as well as folk songs from Ireland and Scotland. You can see the full music programme at The Pound here, a good mix of artists and genre, sure to have something for every taste.
The Pound's programme of Theatre, Spoken Word and Talks is as equally rich and varied. Highlights include Ben Jonson's 'Volpone' a classic satire of cunning and greed performed and produced by Tangle Theatre with a multi-skilled ensemble of just 3 actors! Lemn Sissay is at The Pound in March reading experts of his new book 'My Name is Why: A Memoir' where he reflects on a childhood in care, self-expression and Britishness, and in doing so explores the institutional care system, race, family and the meaning of home. If Spoken Word is more your thing be sure to check out Luke Wright's 'The Remains of Logan Dankworth' as he takes on Logan's journey as the EU Referendum approaches, determined be in the thick of the biggest political battle in years.
The Pound also acts as a great exhibition space for artists and throughout January 'Interbeing' explores the interrelationship of the human body and the 'more than human' world, featuring work from artists James Aldridge and The Pound's very own Jonathan Mansfield. The exhibition is also accompanied by a talk by both artists on 22 January that will be followed by a screening of 'An Ecology of Mind' – a daughter's portrait of Gregory Bateson: celebrated anthropologist, philosopher, author, naturalist, systems theorist, and filmmaker.
These are just a few examples of what The Pound has to offer at the beginning of 2020, but there is also a full programme of Workshops, Films and Dance. You can see details of the full programme of what's coming up at https://poundarts.org.uk/. You'll be sure to find something to spark your curiosity, and there is much more to come throughout the rest of 2020. Watch this space!
Related
0 Comments