With short days and cold nights, February isn't always the most exciting time of year. But with lots of exciting events of all kinds planned here in Wiltshire over the coming month, we can all keep our spirits up! From romantic Valentine's activities to half-term fun, plus cinema, theatre, stand-up comedy, food and drink, exhibitions and more… here's what's on in Wiltshire for February 2022.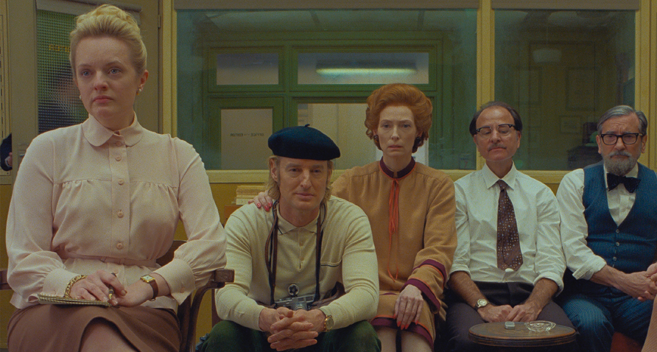 Image: The French Dispatch | ©Disney
Film Showings and Cinema
There are lots of films to catch this month, cinema lovers! Movies @ Malmesbury continues in 2022, with some great films scheduled for February. Romeo and Juliet, West Side Story, the King's Man and The Electrical Life of Louis Wain will all be shown at Malmesbury Town Hall during the month. The Pound Arts Centre in Corsham also have a busy programme of films planned for February, including Herself from director Phyllida Lloyd, The Nest starring Jude Law, Wes Anderson's The French Dispatch and Dune, based on Frank Herberts monumental Sci-Fi novel.
---
Theatre, Stand-up Comedy and Performance
Looking for theatre and performance in Wiltshire this month? For youngsters, there are some great children's theatre options in February; The Hug by Long Nose Puppets tells the story of a hedgehog and a tortoise both looking for a restorative hug. Gemma's Pirate Party takes place at Trowbridge Civic Centre on 19 February for pirate-themed fun, games and songs. And in Bradford on Avon, East of the Sun, West of the Moon retells a Norwegian folk tale - a perfect wintry theatrical treat for the whole family at Wiltshire Music Centre.
If you prefer stand up comedy, there's the Spotlight Comedy Club at Swindon's Wyvern Theatre on 18 February, showcasing some of the most exciting up-and-coming comedians on the circuit. You can also laugh out loud at a Barnstormers Comedy night at Salisbury Arts Centre on Monday 28 February.
---
Live Music
Whatever music floats your boat, there's something lovely to listen to in Wiltshire this month. At Trowbridge Town Hall, there's a fusion of rock, alternative and electronic sounds on 12 February from Cosmic Ninja, followed by a dry and fruity blend of Scrumpy & Western music from the Skimmity Hitchers on 19 February. Just down the road in Bradford on Avon, Wiltshire Music Centre's Artist in Residence Cordelia Williams performs works by Beethoven, Scriabin and Brahms on 12 February. On the same evening near Salisbury, you could enjoy an Intimate Jazz Evening on the farm with food, drink and the Salisbury Big Band at Cholderton Rare Breeds Farm. And later in the month, there's SHIFT Social at Salisbury Arts Centre on 26 February - an evening of live music from some of Salisbury's most promising young bands.
---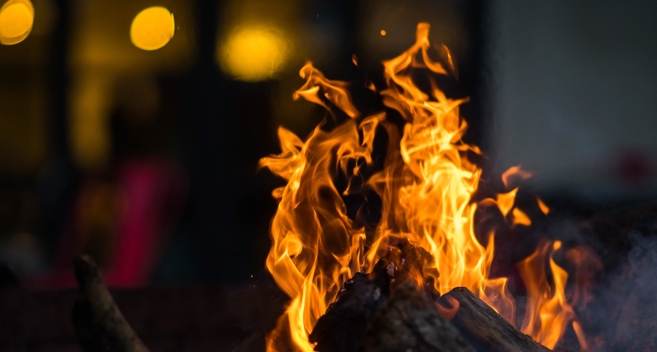 Food and Drink
Treat your tastebuds this month in Wiltshire. On 11 February, there's a special supper club at Wild Herb at The Field Kitchen; Fire and Feast Winter will feature a sumptuous 3-course feast cooked over the coals and under the stars. Or enjoy one of the special events coming up this month at Milford Hall Hotel in Salisbury. Tipsy Afternoon Tea on 12 February will feature a full afternoon tea plus cocktails, or their Prosecco Bottomless Lunch on 26 February includes free-flowing bubbles and a 3 course meal. If you want to get hands-on in the kitchen, you can sign up for an Indian Street Food cookery class or a steak night cookery class at Vaughan's Cookery School. Or try your hand at a Mexian Spice Masterclass or a Thai Feast Cookery Class at the Farm Cookery School.
---
Exhibitions
Step into a creative space as you explore some of Wiltshire's inspiring exhibitions this month. At Fisherton Mill in Salisbury, The Affinity Exhibition by AM Thomas & Heather Miller runs until 5 February, showcasing a vibrant collection of pieces by two talented artists. This is followed by The Glamour of Abstracts from 12 February, featuring a stunning collection of abstract paintings by Munro Wright. Meanwhile, Chippenham Museum's exhibition Wiltshire on Paper: Post-War Prints from the Bath Academy of Art continues throughout the month. Displaying works by Clifford & Rosemary Ellis, Gillian Ayres, Howard Hodgkin and many more, the exhibition celebrates the explosion of creative printmaking the took place in Wiltshire after the Second World War, centred on the Bath Academy of Art in Corsham.
---
Special February Events
Don't forget, Valentine's Day is Monday 14 February. And there's plenty to do to celebrate romance here in Wiltshire. Find out what's on this Valentine's Day to help inspire your plans, including everything from high-octane club nights to romantic cooking classes, to delicious meals.
Last but not least, half term is coming up in February, and there are plenty of family-friendly events and activities for parents and children of all ages to get involved with. Take a look at what's on for February Half Term including arts and crafts session, storytelling, family-friendly performances and even the chance to see majestic owls fly by moonlight.
---
If you're planning a visit to Wiltshire to take advantage of everything that's going on in February 2022, check out our wonderful accommodation options and the many varied things to do across the county. It's time for Wiltshire!
Related
0 Comments