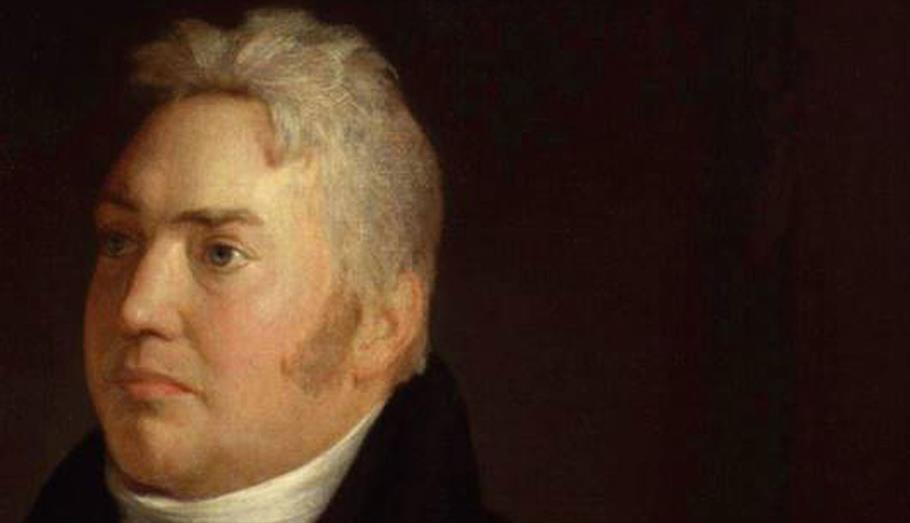 Samuel Taylor Coleridge
The famous Romantic poet Samuel Taylor Coleridge lived in Calne from October 1814 to March 1816. He, and his friends John and Mary Morgan and Mary's sister Charlotte, rented a house in Church Street owned by the surgeon George Page. Living opposite St Mary's Church, it is likely Calne reminded Coleridge of his happy childhood in Ottery St Mary in Devon where his father had been the vicar.

Coleridge came to Calne whilst recovering from a mental breakdown. He was friendly with the vicar poet William Lisle Bowles whom he admired and often visited sometimes borrowing a horse. Coleridge suffered from addiction to laudanum, the common painkiller of the time, which he purchased from Thomas Bishop's druggists. Coleridge didn't like the ale in Calne which he likened to "syrup or vinegar". He even got involved in politics by galvanising the people of Calne in, "a speech replete with argument and with persuasive eloquence" to petition Parliament to oppose the Corn Bill because he knew it would cause suffering by keeping the price of bread high.

Hartley, Coleridge's son, spent the summer of 1815 with his father, before resuming his studies at Oxford in October. Coleridge's highly successful play "Remorse" was performed in Calne.

The poet Thomas Moore, who lived in nearby Bromham where he is buried, noticed the benefits Calne had on Coleridge describing him as "a giant refreshed with sleep".

Whilst in Calne Coleridge wrote his "Biographia Literaria" in which he set out his ideas. He prepared for publication his opiate inspired poem "Kubla Khan" and his Gothic Ballad "Christabel". He also made annotations to his most famous poem, "The Rhyme of the Ancient Mariner". He also wrote a Christmas play, "Zapolya". The time Coleridge spent in Calne was perhaps his most productive period.
With thanks to Nick Baxter, WiltshireHistoryMan.org.uk