Moroccan Spice Masterclass
NETHERSTREET FARM
NETHERSTREET
BROMHAM
CHIPPENHAM
Wiltshire
SN15 2DS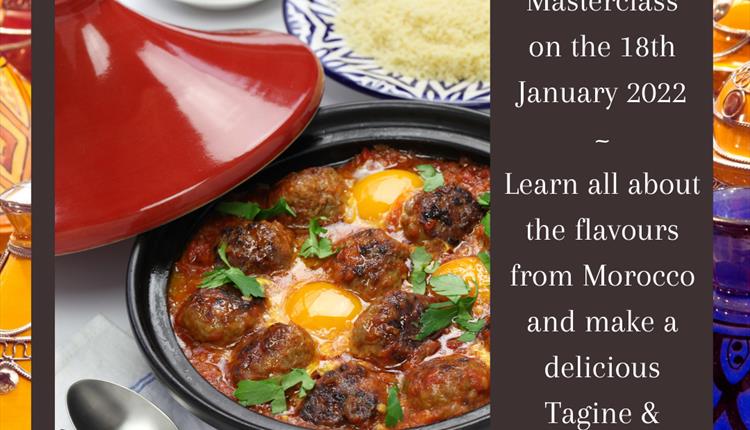 About
Menu: Galloway Beef or Sweet Potato and Chickpea Kefta Mkaouara Tagine plus Meskouta Orange Cake
Description: One of our series of Spice Masterclasses, this class looks at the Moroccan Spices that are commonly used when cooking Tagines.
We will cook this rich and delicious Mkaouara Tagine either with Galloway Beef Kefta (meatballs!) or an alternative Sweet Potato and Chickpea Kefta for a vegetarian version. You can top it with eggs before you bake to be truly traditional.
Something to end the meal? Why not! Let's make this delicious Meskouta Orange Cake for a sweet taste of Morocco
Cost: £35 per person
See our website for more info.
Guide Prices
£35.00 per adult
Opening Times
Sorry, this event has passed
Map & Directions