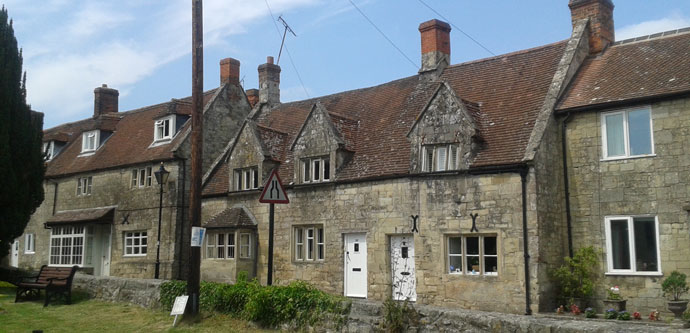 By Emma Kirkup
Set in the beautiful Cranborne Chase and West Wiltshire Downs Area of Outstanding Natural Beauty is Tisbury. The main High Street here is dotted with independent shops with beautifully dressed window displays and a friendly atmosphere. It's a bustling place too with lots of locals out for their morning strolls, enjoying a drink in the café or just having a chat.
After a quick meander around the shops Theresa and I headed for a spot of lunch at Beatons Tea Room on The Square. Beatons is inspired by the style of Sir Cecil Beaton (who used to live close by to the village) and its décor is welcoming and staff are friendly. We had to stop to take some photos of the amazing display of cakes and teas on offer there too… just so tempting!
Within the tea rooms is a bookshop so you can enjoy a quick read over a lazy lunch. After a very tasty lunch with an equally impressive soda drink named 'The Alex' I then headed off to explore the rest of the village.
I was told by Patrick from Beatons that within the church yard there is a Yew Tree that is over 4,000 years old so I went to find that! Patrick also described how to get to the Tithe Barn which sits on the edge of the village in the direction of Salisbury and I wondered down to the river and took in the fresh country air.
Although it's not a huge place, there are pretty walks that you can do in and around the village. There's a great walk that you can do from Tisbury train station which takes you out to Old Wardour Castle passing New Wardour Castle as well. I'll certainly be back to try out this walk for myself in the not too distant future!

Close by to Tisbury there's also the beautiful Fonthill Estate with its lake – this was the setting for the film Chocolat starring Johnny Depp. If you get time then it's certainly worth an explore around this area and stopping in at the Beckford Arms pub too.
Related
0 Comments