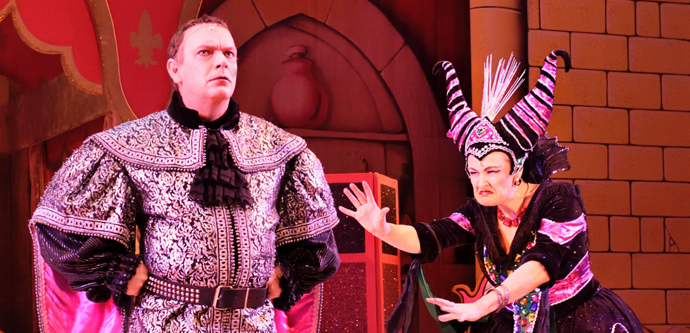 By Theresa Hopwood
An unseasonably warm Friday, December evening found Mr H and I heading to the panto! Stopping en route at Swindon Designer Outlet for some bargain Christmas presents in lovely festive surroundings, we arrived at the Wyvern Theatre in time for a warming drink to get us in the mood for the panto.

The Wyvern is an intimate theatre where you are assured of a great view of the stage even from the very back row, and the bar offers hot and cold drinks plus a good selection of food before the show and in the interval.

As you would expect the foyer was buzzing with excited children here to see the Wyvern's 2015/16 pantomime, Snow White and The Seven Dwarfs. The staff at the theatre are always enthusiastic and welcoming and told us they would be watching to ensure we joined in with all the singing and shouting, having no accompanying children was not an excuse!!

The star of this year's pantomime is Adam Woodyatt, better known as Ian Beale from EastEnders, who made a memorable entrance that ensured the audience knew he had arrived… I won't spoil the surprise by revealing exactly how! Adam plays Chambers, the Evil Witches henchman, with plenty of references to both EastEnders and Swindon, to the delight of the crowd.

All the traditional elements of the panto were included, with David Ashley making a great Dame, Nurse Nelly, and Sophie Gamble a charming Snow White, with a beautiful singing voice. There is a great slapstick scene… don't ask Nurse Nelly to do any decorating for you… and plenty of song and dance. The children in the audience were clearly delighted with the show, and all joined in with the singing, booing and of course shouts of "It's behind you", and, yes, we did join in too!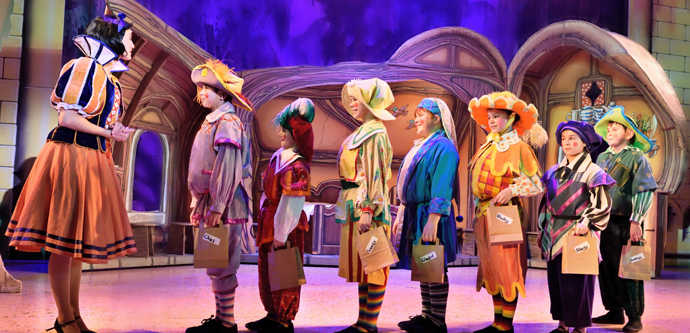 Spoiler Alert!!! Unsurprisingly, after overcoming the Evil Queen, they all live happily ever after and the lively finale ensured the audience went away very happy too! Mr H and I now definitely have the festive spirit!

The pantomime is on at the Wyvern Theatre until Sunday 3 January, and offers a fun night out for all ages!
Related
0 Comments