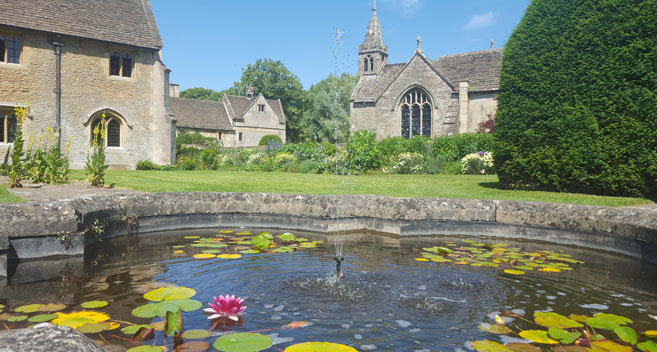 By Emma Kirkup

As you approach Great Chalfield Manor down the windy country lanes, it's easy to forget about the hustles and bustles of modern day life, yet it's only a short drive from Melksham, Bradford on Avon and Trowbridge.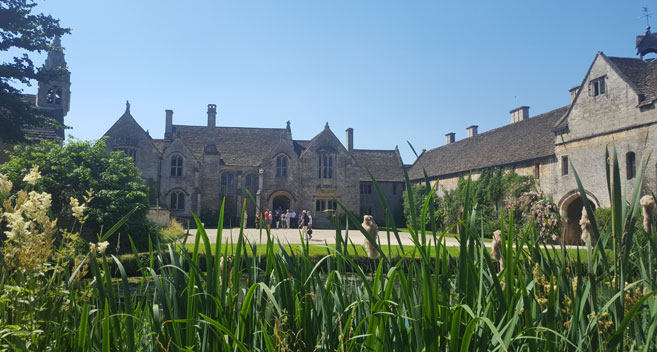 I have visited Great Chalfield Manor once before with my parents. I seem to remember it was autumn time as I can picture ripe apples on the trees and the reds and oranges of the season. This time, I made my journey there in the UK's mini heatwave, following a morning spent exploring nearby Melksham.

I had timed my arrival slightly poorly in that one of the guided tours of the Manor house had just started and the next one wouldn't be until a couple of hours later. The previous time I visited I did go on a tour though so I was familiar with the Manor, although it would have been nice to have a refresh about some of the history of it. If you do get the chance to do the Manor tour I would recommend it, the tours last approximately 45 minutes. Oh well, being such a glorious day, this didn't deter my visit as I headed in to the gardens.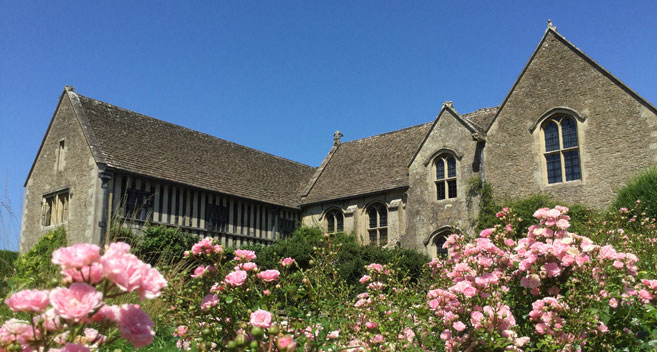 I love the architecture of Great Chalfield Manor, it really is a very beautiful building and is very photogenic with climbing roses framing windows and doorways. It's also due to feature in the second series of BBC's Poldark.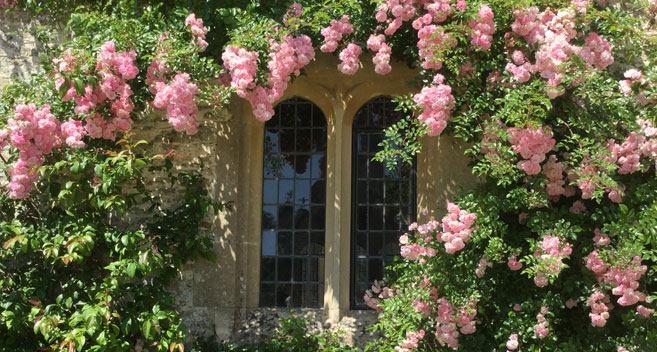 The gardens were in their full glory with roses, lavender and lots of other flowers whose names I should probably know! It was a wildlife haven too with butterflies and bees flying about collecting nectar and the sound of birdsong from the trees. I spotted a couple of house martins flying about too.

There is a small pond on one of the lawns with waterlilies and a fountain, a very relaxing feature. You can go on some short walks that you can do along by the water's edge as well or you can simply relax in the sunshine on one of the benches.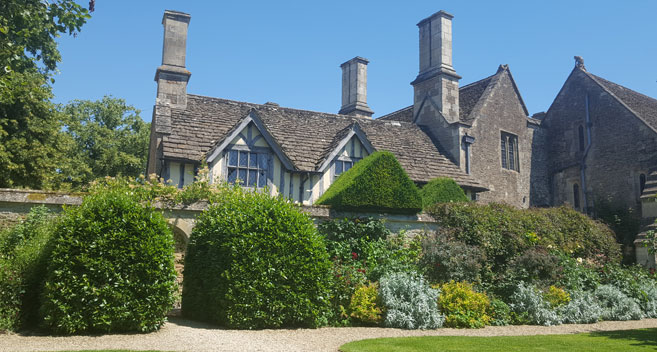 On the edge of the gardens there are the stables, home on my visit to three very chilled out horses who seemed to welcome being greeted by the visitors with a hello and a quick pat!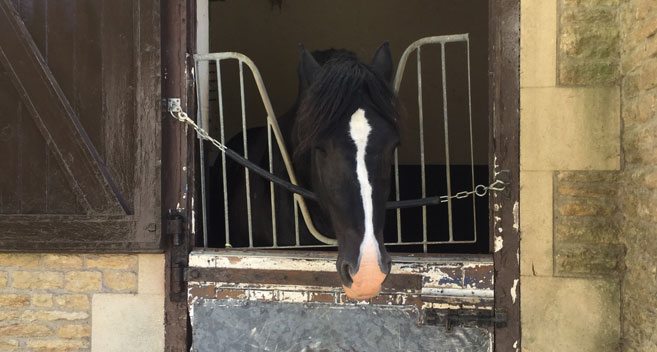 As with many a visit to a National Trust property, a spot of lunch or cake always goes down well. There's a small area here with seating and where homemade snacks can be purchased as well as an honesty box for teas and coffees.

Although as National Trust properties go, this is a relatively small property to visit you could easily combine it with a visit to nearby Lacock Abbey (also National Trust) or the Peto Garden of Iford Manor. If you fancy staying in the area there are several places nearby to choose from including self-catering properties, a family-friendly hotel and cosy B&Bs.
Related
0 Comments