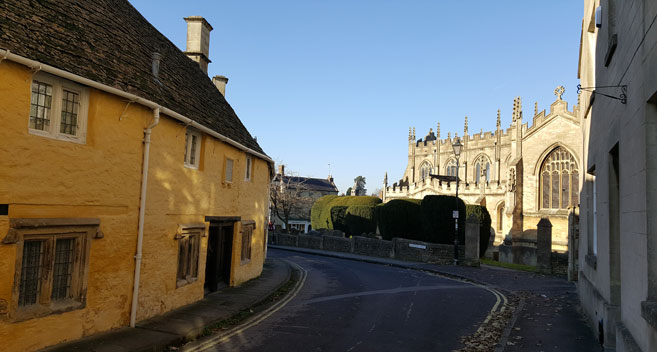 By Emma Kirkup

As I arrived in Calne on a cold but sunny November's day, armed with a GoPro, smart phone and SLR camera I was keen to explore some of the town's historic quarter on such a pretty day.

Getting out of my car, I was warmly greeted by some of the town's feathered friends – a gathering of ducks headed up from the Doctor's Pond to scope me out as a potential feeder (sorry ducks, no such luck on this occasion)! On realising that I was of no use to them, they all headed off back to the Doctor's Pond, named after Joseph Priestley who famously discovered oxygen whilst dwelling in Calne.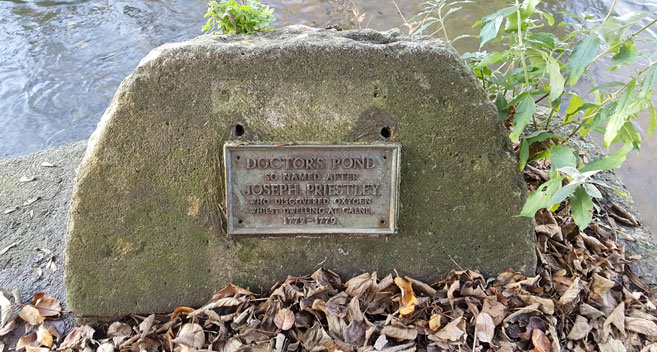 The last time I properly visited Calne's Heritage Quarter was on one of the town's heritage days and I was keen to retrace some of my steps from that trip and get some more pictures along the way.

Walking up towards the church, I stopped at Proclamation Steps, here a sign tells you about how these steps were used in times gone by as the place where Royal proclamations were read to the townspeople of Calne.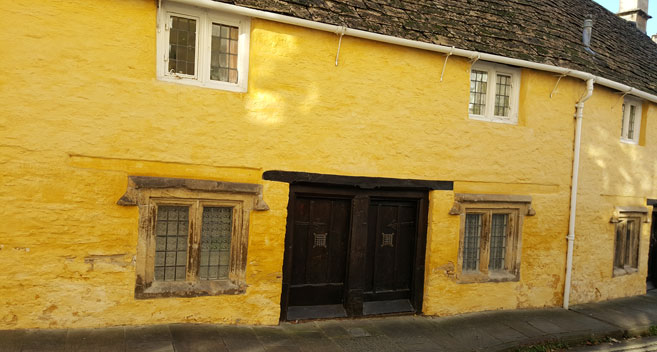 I then headed towards the Green passing some really cute little yellow cottages with such small front doors. In fact, as I was admiring them and taking a couple of photos, a friendly dog walker stopped and told me how she loves these cottages and fondly calls them the hobbit houses due to the small size of the doors.

Walking around the Green, there was a sense of calm in the air despite it being only a short distance away from the A4. I spotted one of our self-catering apartments as well where people can stay and admired some of the architecture of the houses here.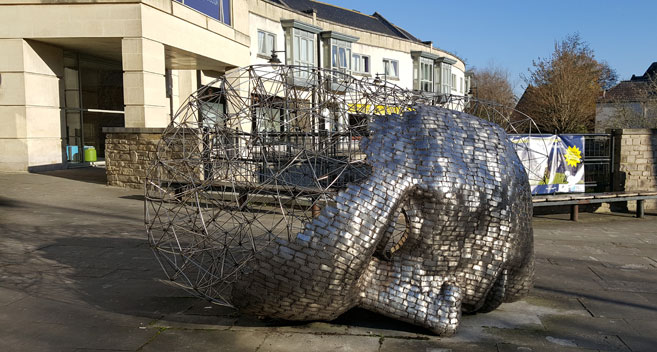 Being time to warm up a bit, I headed back into the centre of Calne towards the library and in search of a cup of tea! Outside the library you'll find the iconic metal sculpture of a human head and there was also a huge Christmas tree donated from the Bowood estate sitting pride of place by the junction. There's a small trail that you can pick up in Calne's information centre which tells you a bit more about some of the artwork and sculpture you can find around the town including the Pigs (a tribute to Calne's Harris factory) and if you are keen to learn more about the town's history then a visit to the free Heritage Centre is a must (just make sure you check which day you are going as unfortunately it was closed on the day I chose to visit).

Although Calne's not a huge town, there are certainly some interesting areas that are worth exploring and the local residents clearly seem to take pride in their community, there are also several places to stay nearby. When the weather's a bit warmer I'd be interested in doing some of the cycle routes in the area including the National Cycle Trail which goes from Calne to Avebury.

Have a look at the short video I produced of my visit:
Related
0 Comments