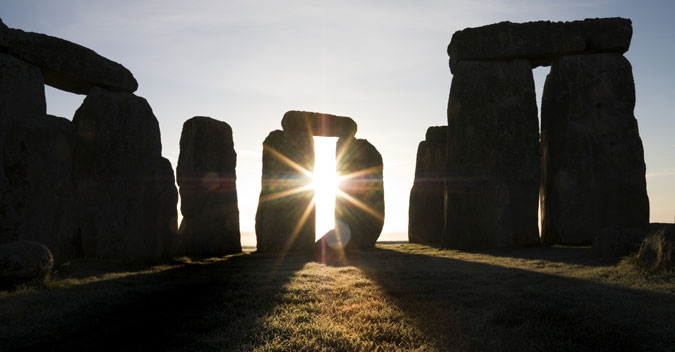 With the Summer Solstice soon on the horizon, we've put together the ten best places where you can watch the day begin here in Wiltshire.

1. Stonehenge

Stonehenge has to be at number one, it's such an iconic site and people have travelled for thousands of years to see the sunrise here. Book onto an Inner Circle Tour with English Heritage and experience sunrise here for yourself. (Early booking is strongly recommended as these tours are understandably very popular).

2. Avebury

A big advantage to visiting Avebury Stone Circle is that the site doesn't close and access is available all year around. A dawn visit to Avebury is a magical experience as you begin to see the sunlight emerge from behind the Marlborough Downs and up the Avenue. The casting shadows from the stones make for great photo opportunities too!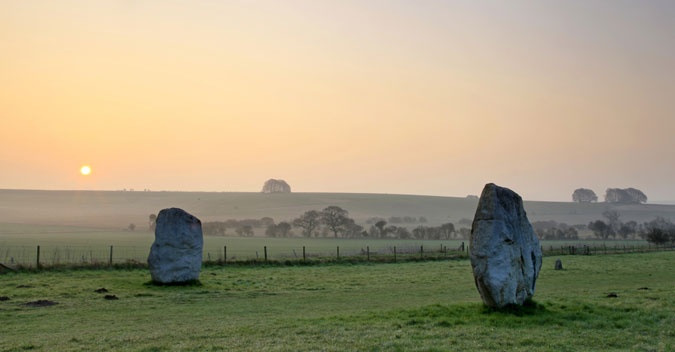 3. North Meadow, Cricklade

Cricklade's North Meadow National Nature Reserve is home to several types of wildflower including the rare Snakeshead Fritillary. See the dew droplets on the dainty flowers as the sun rises over the meadow.

4. Caen Hill Locks

Caen Hill Locks is usually buzzing with activity as the narrowboats proceed up and down the flight of locks but at the start of the day you can catch a moment of tranquillity here. Winter mornings can be particularly special here as the mist rises off the canal.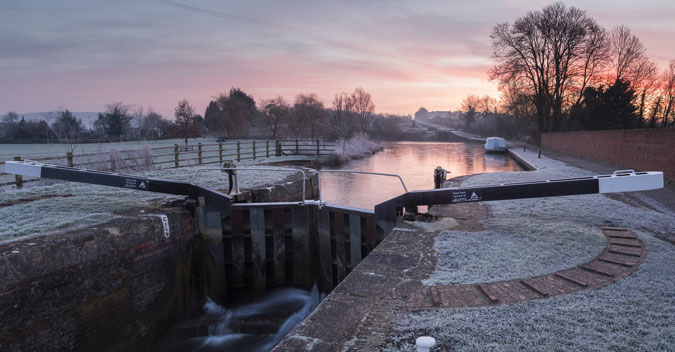 5. Salisbury Cathedral

One of the best places to see Salisbury Cathedral at sunrise is from the Town Path. Take in the views that Constable once enjoyed and see the sun appear behind the towering spire across the water meadows.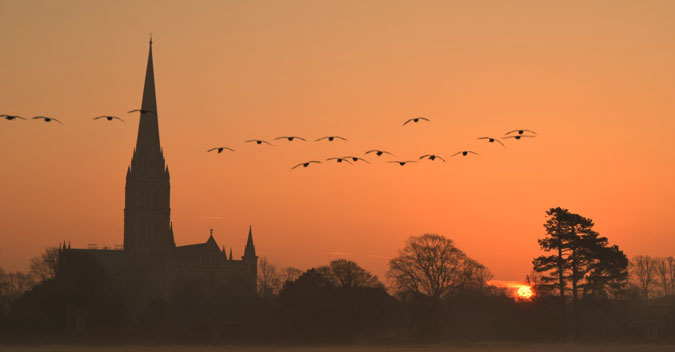 6. Cotswold Water Park

Great for nature spotting at dawn (and dusk!), the Cotswold Water Park has over 150 lakes and many of which offer the opportunity to experience a magical sunrise.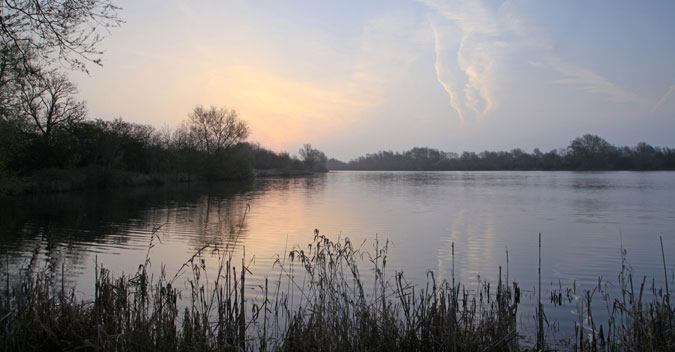 7. The Cranborne Chase

Travel into Wiltshire on the A354 from Blandford Forum and pull in at one of the laybys for dramatic views across the landscape at dawn. This area is designated as an Area of Outstanding Natural Beauty and it's easy to see why!

8. Cley Hill

On the outskirts of Warminster, Cley Hill is a prominent landmark. Wrap up warm and take the bracing walk to the top of the hill to enjoy uninterrupted views across west Wiltshire.

9. Malmesbury

Pick up one of the walking trails from Malmesbury's Tourist Information Centre and embark on one of the town perimeter walks for spectacular vistas over this hilltop town at sunrise.

10. Pepperbox Hill

Just off the A36 between Salisbury and Southampton, you'll find Pepperbox Hill. The landscape here is managed by the National Trust. There's a small car park on site and you can see across to Salisbury as the sun rises from the east.

Do you have any favourite sunrise spots that we haven't mentioned? If so, please share them with us below or send us pictures using #timeforwiltshire on social media.
Related
0 Comments