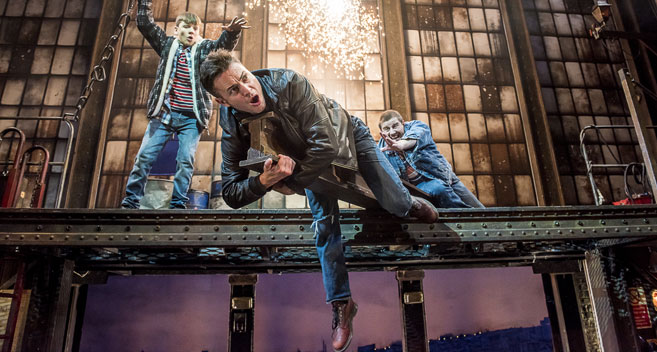 By Theresa Hopwood
With tickets for The Full Monty at the Wyvern Theatre in hand, Mr H and I decided to leave our desks promptly at 5 and make the most of an evening in Swindon!
As he had identified a few gaps in his winter wardrobe we knew just the place to start the evening and headed off to McArthurGlen Designer Outlet Swindon, knowing it was open until 8pm. It was a great time to go, avoiding the crowds and making the search for bargains a relaxing experience. Having found what we were looking for, and a few more things beside, we were tempted by the many food outlets, and some great evening offers, but time was going on and we needed to make our way to the theatre.
We arrived in time to enjoy a drink in the Spotlight Lounge, an extension to the Wyvern Café, used on busy evenings. This lovely space is also available for private hire, and is the venue for special themed evenings such as Race Night, Comedy Dinner Shows, and Festive Tea and Tours.
There were a lot of very excited women looking forward, in particular, to seeing Gary Lucy, of EastEnders and Dancing on Ice fame, in the lead role of Gaz in this award winning, touring stage version of The Full Monty, based on one of the most acclaimed British films ever.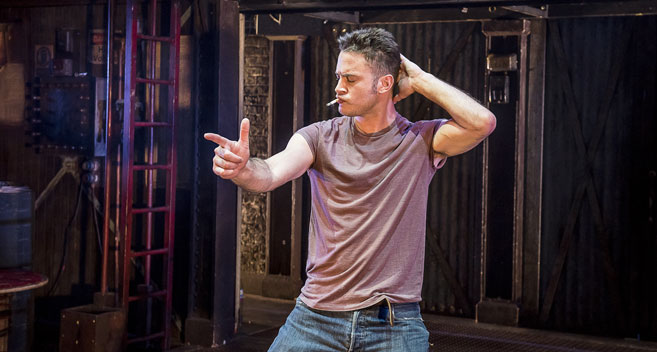 Despite the high percentage of women, many attracted no doubt by the main theme of the show, this story of six out-of-work, impoverished steel workers appeals just as much to men, and those there were thoroughly enjoying it, including my own Mr H!
The production covers some really serious issues of the time with a great dose of northern humour. The characters are real, and it is easy to have empathy with them.
The evening flew by with plenty of laughs, the odd tear, and a few excited screeches! The final scene is spectacular in so many ways!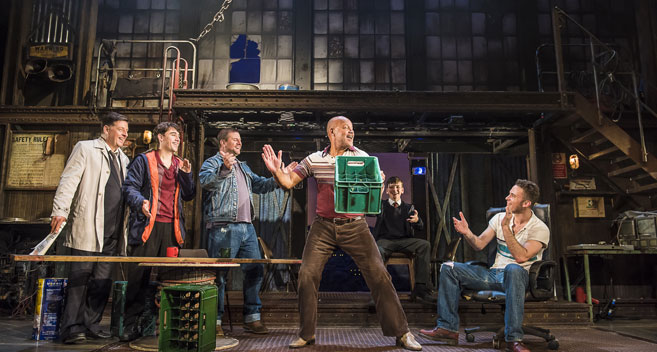 The show is on until Saturday 3 November and while most nights are sold out there are a few seats available on Tuesday and Wednesday. You can get your tickets here.
I am always impressed by the quality of productions at the Wyvern, from their Summer Youth Production to their pantomime (This year it is Aladdin, with Adam Woodyatt), and great touring shows like The Full Monty. Looking through their winter programme we highlighted quite a few evenings that we would like to go along to. Note to myself, book soon to avoid disappointment!
Related
0 Comments