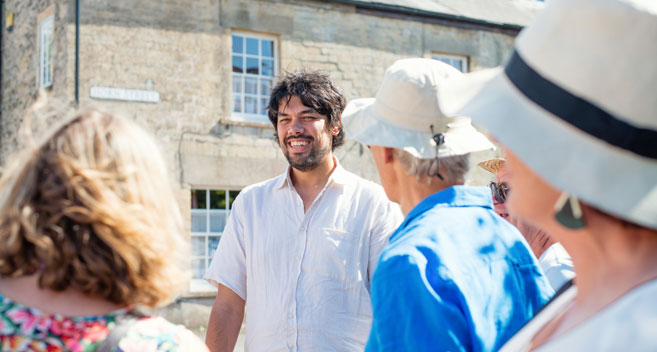 We spoke with Jules Mittra, founder of Around and About Bath, to discuss all of their wonderful ' immersive journeys for world-curious, discerning travellers'. Whether you're looking to uncover hidden gems, discover historical aspects of this county, or simply enjoy a day out exploring new things then Around and About Bath has got all the ingredients to make it happen.
Tell us a little bit about yourself and your role at Around and About Bath
My name is Jules Mittra and I am the founder of Around and About Bath. I've spent most of my adult life as a History and Politics teacher and was teaching in Zambia from 2013 to 2015. I'm a keen traveller and love immersing myself in the cultures of the places I visit. I founded Around and About Bath in 2016, after returning from Africa, because I felt that a lot of visitors to Bath, from overseas and from the UK, miss a lot of what makes Wiltshire and this region special.
My goal was to allow visitors to connect more meaningfully with our places, people, past, countryside, crafts, food and drink, and also to provide a more personal and relaxed experience -as if you were out for the day with friends and family.
What do you like most about your role?
I love meeting people and learning from them. We have an incredible team at Around and About Bath and I feel very privileged to be working with such capable, dynamic and lovely people.
I also love what we do. Basically, we're growing a company where we meet interesting people, take them into our local area, share with them some of our favourite hidden gems, forgotten stories and interesting connections, support local businesses and people, and enjoy fabulous country pub lunches and tea in the afternoon. And we get paid to do it! It's a dream!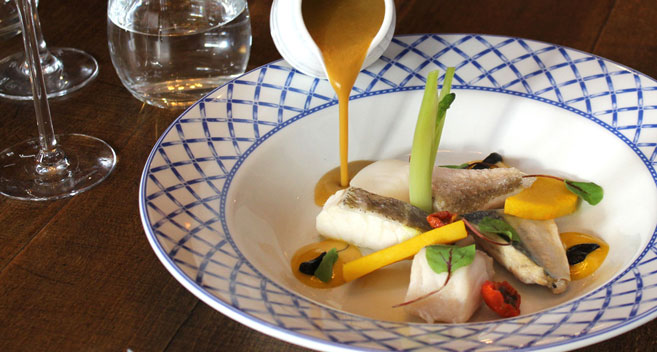 Where is your favourite place to discover in Wiltshire?
Malmesbury. It's my wife's home town and it is a delight. It was at the heart of the story of England for over 1000 years, the Saint who converted the Saxons, and the King who made England 'England' are buried there. It's a treasure. Of course, to learn more you'll have to join our 'Hidden Cotswolds: Past Glories and Forgotten Stories' Tour.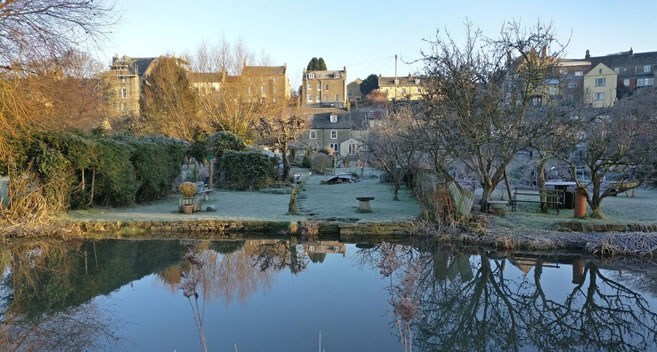 What tour would you recommend for someone who is visiting Wiltshire for the first time?
Good question. Probably our Medieval Marvels and Movies Tour. It includes Castle Combe and Lacock, but we dig a little deeper to uncover some of the more interesting aspects of these spectacular villages. It also takes our guests off-piste to explore country estates, a certain Cotswold town associated with Poldark (and the Cotswolds is not just the Area of Outstanding Natural Beauty by the way – the criteria that make the Cotswolds what it is are the stone, landscape and past economic activity…), includes lunch in a stunning historic inn, tea in an old coaching inn and exploration of a grand house.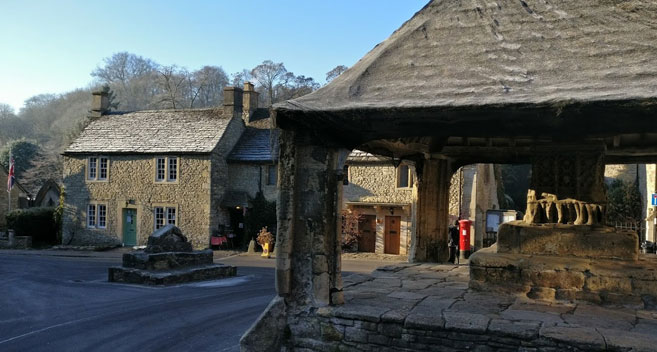 Why did you start Around and About Bath?
I've never known what I wanted to do with my life, and coming back from Africa to teaching in the UK was not a prospect I was relishing. I decided to stop thinking about what I should do, didn't want to retrain, so decided to focus on what I enjoy doing. I love meeting people, exploring our countryside, history, travel, music and I don't mind driving. After Zambia, I was on a 10 week trip around South America and suddenly, the answer was obvious! I'll show visitors to Bath the England I know and love!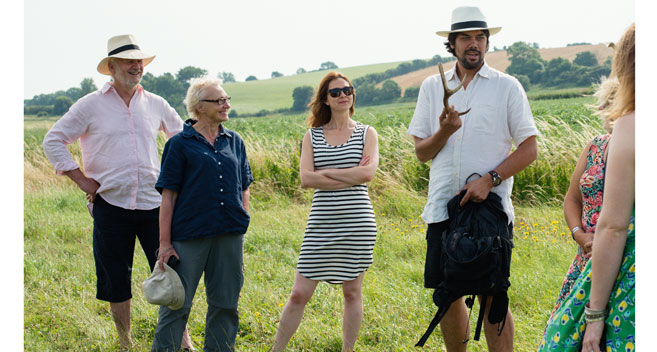 Do you have any hidden gems you would like to share with our readers.
So many! However, we're careful not to give away too much, partly because our tours are about the experience and we want guests to have that 'wow' factor when they come across some of our lesser known stories and locations - and we don't want to spoil the surprises, but also because we are committed to sustainable tourism. In other words, we want to share the places we love, but also want to preserve the environment and tranquillity of those places for their inhabitants and for future generations.
One gem I will share is Great Chalfield Manor close to Bradford on Avon. It is one of the most spectacular gardens and medieval houses in the country and is a true diamond!
Find out more about Around about Bath for yourself here.
Related
0 Comments