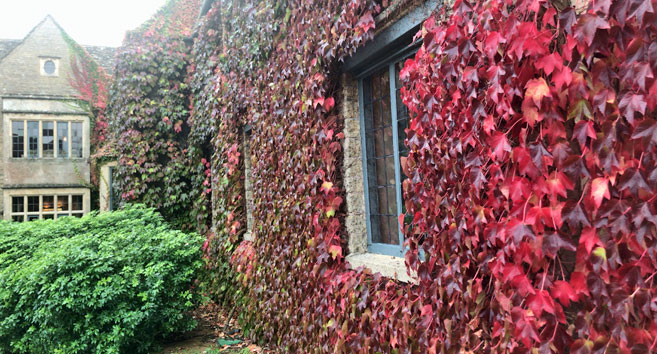 Whatley Manor Hotel and Spa is a secluded countryside escape in the heart of Wiltshire. The picture-perfect country house has little surprises around every corner. From the warm welcome of the wooden gates opening automatically on your arrival, to the bittersweet goodbye, Whatley Manor Hotel & Spa is a place to experience if only once in your lifetime. You can unwind at the Aquarias Spa, be wined and dined in one of the restaurants led by Michelin Star Executive Chef Niall Keating and his team, and explore the gardens which show off the beautiful Wiltshire countryside. All 23 rooms, are individually furnished to perfection, so after a day of exploring you can return back to comfort and style. Whatley Manor Hotel & Spa high attention to detail will make your stay memorable and I experienced it first-hand on an autumnal day in October for a very special afternoon tea and Sunday Cinema Club.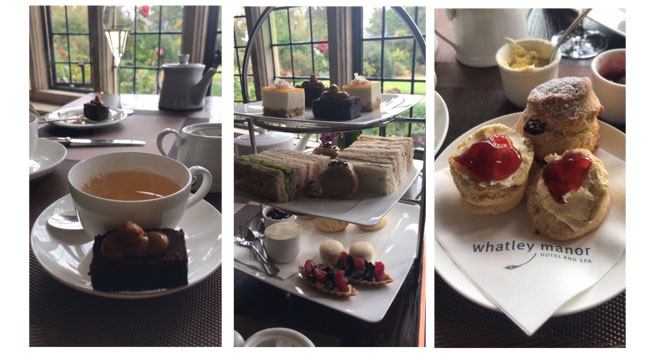 Whatley Manor Hotel & Spa Afternoon Tea
Afternoon tea - a quintessentially British experience, the perfect excuse for catching up with friends, family and indulging in a special treat. Whatley Manor Hotel and Spa has perfected the art of afternoon tea. All aspects are carefully planned, the selection of teas hand-picked to go with all the delicious sweets and savouries. The knowledgeable tea sommelier, Natalia, takes you on a wondrous journey educating you about the 22 different brews - First Flush Darjeeling, Assam, Lapsang Souchong, Formosa Oolong are just a small selection of what's on offer!
The Garden Room was the perfect spot for our Afternoon Tea. Not knowing much about tea, despite drinking a lot, it was good to know that we were in safe hands with Natalia. Instead of the everyday breakfast (a common favourite) we began with First Flush Darjeeling the monthly special and 'champagne of teas' which complimented the delicious savouries, a tasty selection of sandwiches and the best sausage roll I have tasted. A special addition to the menu from Niall Keating himself because of his love of pies! Of course, this was all accompanied with a glass of champagne, because what's afternoon tea without a glass of bubbly!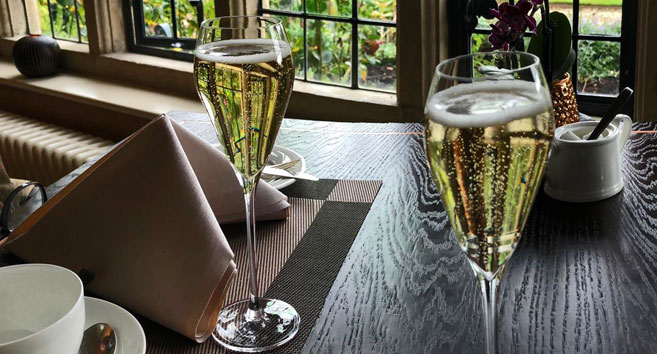 Being indecisive we asked Natalia to choose the next two teas for the sweets and scones. The Wuyi Oolong a mixture of black and oolong tea from the Wuyi Mountains of Northern Fuijan, China went perfectly with the sweets (Wuyi Oolong is being added to the menu soon). Then to finish we tried the Assam which had a strong and malty taste to go with the miniature scones, cream and jam.
Whatley Manor's afternoon tea is certainly something special, we found ourselves utterly relaxed learning and tasting tea from around the world, whilst enjoying the spectacular garden views.
You can experience Whatley Manor afternoon tea for yourself every day of the week, from 2.00pm to 5.30pm in the Garden Room, Drawing Room, Reception Hall, or one of the terraces. Full afternoon tea is £29.00 per person, Cream tea (Monday -Thursday) is £14 per person. Or for a very special treat you can enjoy the Champagne afternoon tea at only £43 per person. Find out more here.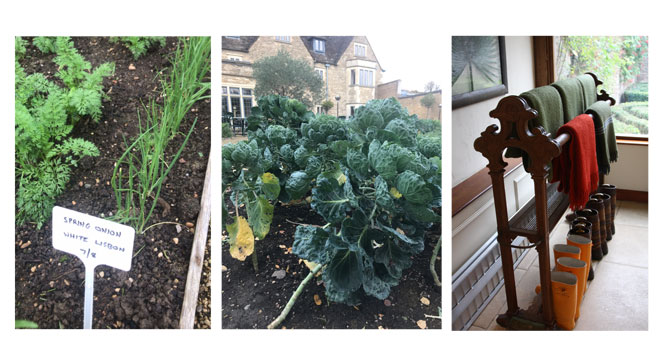 Exploring the Grounds
It was time to walk off the afternoon tea and explore the grounds. The Kitchen Garden Terrace was a standout feature for me as it included key ingredients for the restaurants at Whatley Manor. The gardens had a beautiful array of autumnal colours, and the weeping willow across the river made it look like something from a story book. The breath-taking views of the Wiltshire countryside were brilliant even on a rather grey day. At this time of year you can enjoy the outdoors under a canopy by the water fountains, on one of the amazing hanging seats below.
Sunday Cinema Club
Whatley Manor Cinema, is the perfect way to end the day. It felt like you had your own personal cinema! On arrival you are given a choice of popcorn, comfy red leather seats, your own personal table and friendly service, which made it all the more special. This month's film was 'Solo: A Star Wars Story', I am now a Star Wars convert and want to watch the rest of them! The cinema is a brilliant addition to a magnificent hotel. After spending a day exploring places nearby like Westonbirt and Abbey House Gardens, you can come back relax at the spa, enjoy a Michelin Star meal and watch a film at the private cinema. Plus, you have the choice of any seat, no queues, mess, phones going off and load crunching noises, like everything else at Whatley Manor Hotel & Spa the cinema is, as you would expect, 5-star!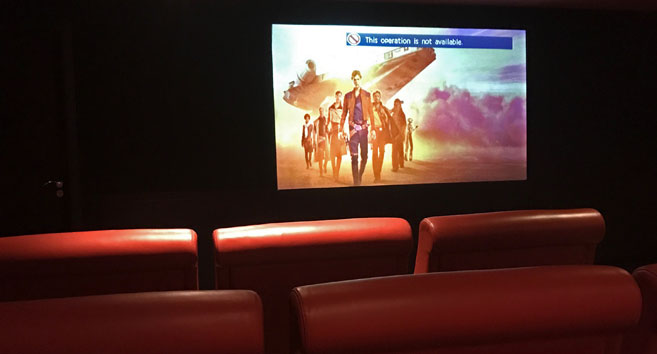 The Cinema packages include the screening, popcorn and three-course lunch or dinner in the Grey's brasserie, all for only £45 per person! The next viewings are "The Birds", "Mamma Mia 2: Here we go again" and "White Christmas". You can find out more here.

Book your own escape to Whatley Manor Hotel & Spa and discover it for yourself today. Plus, keep an eye out on the Whatley Manor special offers including spa deals and weekend breaks.
Related
0 Comments