Looking for a meat-free meal out in Wiltshire? There are some wonderful vegetarian and vegan options on offer across the county, whether you fancy a traditional afternoon tea or a fine-dining tasting menu. So regardless of whether you're vegetarian, pescatarian, vegan or flexitarian, why not treat yourself to a delicious meat-free meal out during your stay in Wiltshire?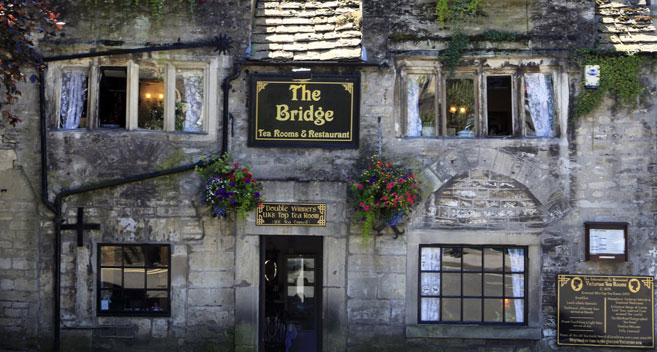 Traditional British Food and Drink
You don't have to miss out on traditional English fare during your trip to this traditional English county just because you're not eating meat! Housed in a quaint 500-year-old cottage and run by friendly staff in Victorian costumes, the award-winning Bridge Tea Room in Bradford on Avon serves the most traditional of traditional afternoon teas. And they now offer a fully vegan afternoon tea experience featuring home-made sandwiches, scones and cakes. Just remember to book in advance to make sure they have all their vegan delicacies available when you visit.
Honeystreet Café near the canal in lovely Honeystreet village serves up locally-sourced homemade food and drink, including breakfast, light lunches, cakes and a classic afternoon tea. This friendly, community-focused cafe has plenty of vegetarian and vegan options on the menu.
Want a traditional pub lunch? Head to the Woodbridge Inn in Pewsey where you will find a selection of vegetarian and vegan options amongst their classic pub menu. How does beer battered halloumi, mac n cheese or an oriental vegetable burger sound?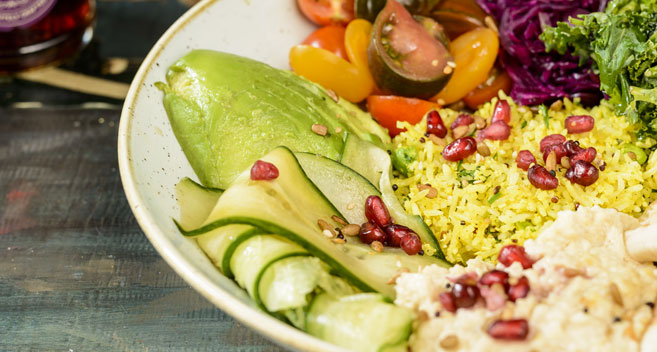 International Cuisine
With their vibrant decorations and delicious menu, Mexican restaurant Tinga has been making waves in the Salisbury food and drink scene recently. Their street food menu includes lots of tasty vegetarian options, including enchildadas, burritos and tacos, as well as a handful of high-quality vegan dishes. Make sure you book in advance to secure a table!
Baroushka in Salisbury boasts a delicious Middle Eastern menu packed with traditional Lebanese and Moroccan dishes. There are lots of vegetarian and vegan options on offer, including roasted stuffed aubergine, moussaka, and spiced grilled halloumi. A relaxed environment for guests to enjoy a truly authentic Arabic dining experience.
The Cosy Club in Salisbury is located in a wonderful Grade II listed building near the centre of town. They serve lovely cocktails as well as an extensive menu of food inspired by cuisines around the world. Vegetarian options include macaroni cheese, thai green curry and a top-notch halloumi burger. Their vegan menu features a number of breakfast options as well as tapas, vegan fish and chips and the 'beyond meat burger'.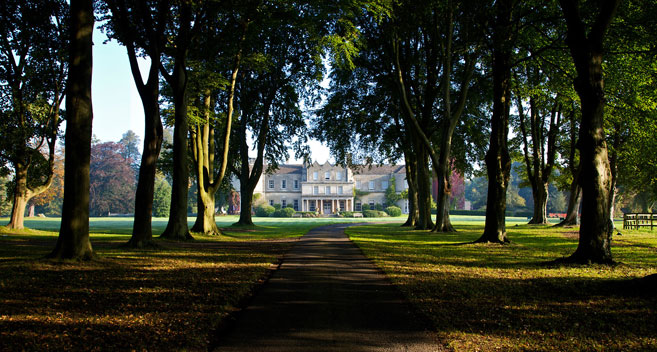 Fine Dining
It can be hard to find fine dining restaurants that cater to vegetarian and vegan needs, but Wiltshire certainly delivers on this front. So go on, treat yourself! Michelin-starred Restaurant Hywel Jones is situated in the magnificent Lucknam Park Hotel and Spa, in the Cotswolds countryside near Chippenham. Take a seat in the elegant ballroom-turned-restaurant and enjoy an incredible array of dishes, including a sumptuous Vegetarian Tasting Menu which changes regularly. For more fine-dining vegetarian options, head to the Michelin-starred Red Lion Freehouse located in a picturesque thatched pub in the quiet village of East Chisenbury. Their menus include an ever-chaning selection of wonderful vegetarian dishes to choose from.
And take a look at our food and drink pages for more wonderful pubs, restaurants and cafes serving delicious vegetarian and vegan food across Wiltshire.
Related
3 Comments